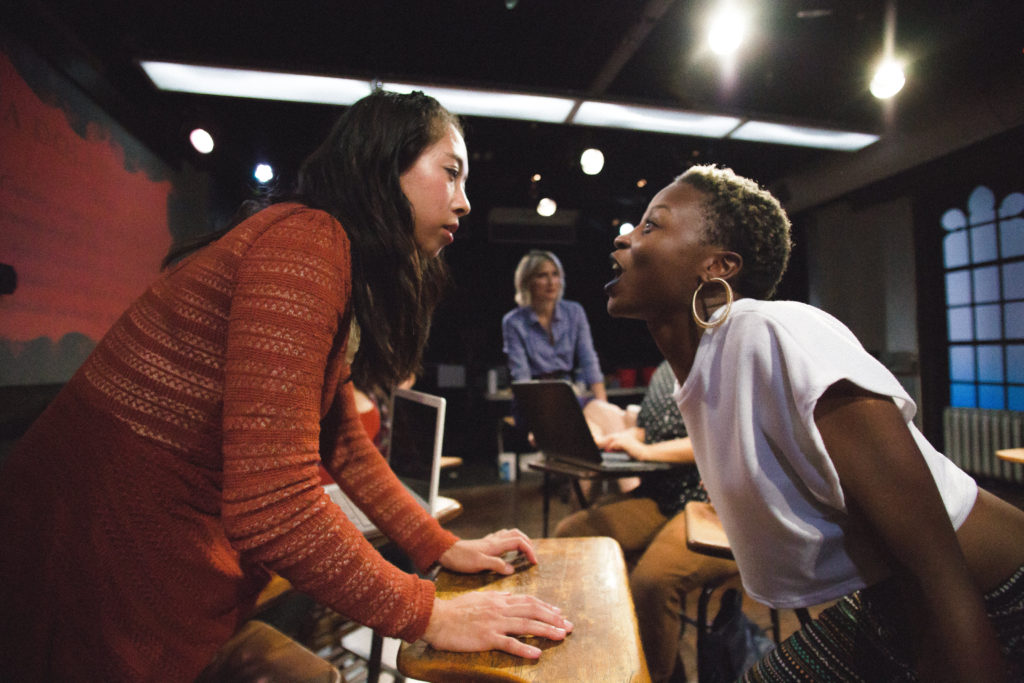 Oracle Productions, in collaboration with Kristiana Rae Colón and Tara Branham, present the world premiere of GOOD FRIDAY.
Oracle inaugurates its new space with an explosive, thought-provoking drama. Playwright Kristiana Rae Colón has penned a complex exploration of women's responses to trauma. Her story made me an emotional trainwreck. Before the end of the show, the audience should expect to experience fear, anger, disgust, confusion, empathy, uncertainty and exhaustion. Colón masterfully spins a tale of women empowerment from the realities of violence and social media. Her authentic characters unravel and rally in unexpected and often disturbing ways.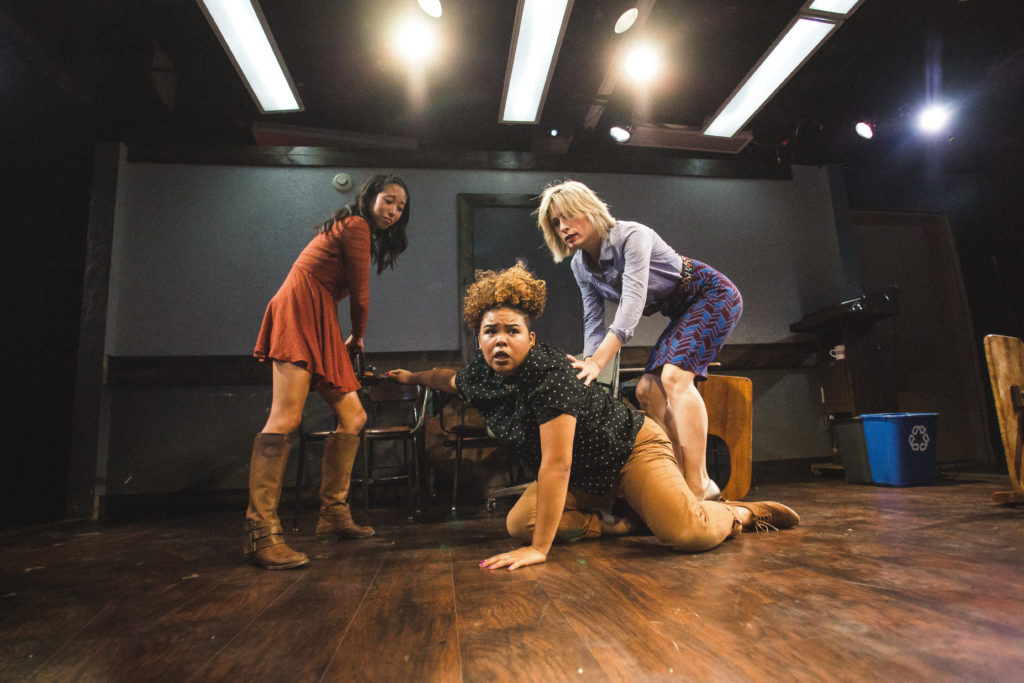 Director Tara Branham skillfully steers this all-female cast to deliver an unforgettable experience. The engagement starts immediately. The entire ensemble vulnerably stand before the audience in their undergarments. After they dress and step into their individual roles, the impressive and expressive Bella Bahhs (Ariel) is the vocal point. Bahhs interrupts an academic women's studies discussion with verbal assaults. Bahhs evokes laughs and gasps with her unfiltered rant that is offensive to everyone including the audience. An exasperated DeChantel Kosmatka (Asha) tries to maintain control of her classroom but Baahs is unstoppable. Her attack is shocking but within the context of the entire play, it's the calm before the sh#t storm.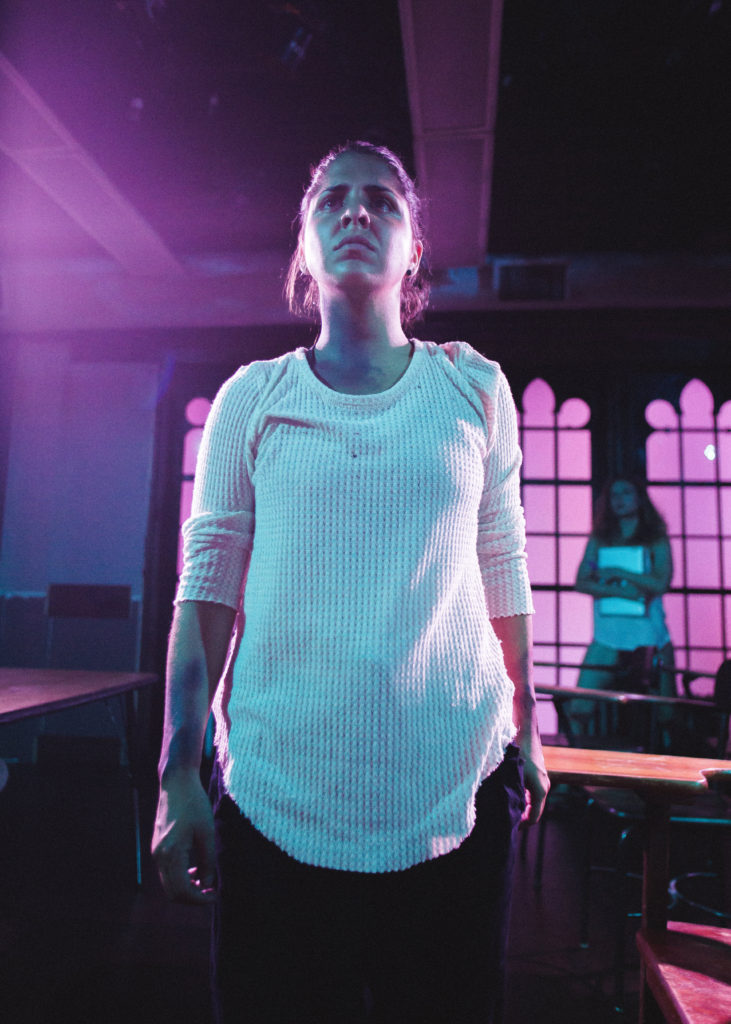 Colón keeps the story unpredictable. Ongoing reveals are a series of implosions. Branham builds tension by creating emotional havoc from the talented ensemble. We connect to these ladies' evolutions.  Bahhs goes from outspoken bad ass to quivering victim. Kosmatka wants to be the supportive teacher but her helplessness is palpable.  A fierce Isa Arcineigas (Emme) pivots between rage and resignation. And the transformation of the steadfast Melissa DuPrey (Kinzie) still haunts me.
GOOD FRIDAY is not an easy show to experience.  Oracle Theatre has filled their new lobby with warnings for the audience. The subject matter is violent, offensive and disconcerting.  I highly recommend seeing GOOD FRIDAY if you are emotionally able to endure the aggressive ordeal.
Running Time:  Eighty-five minutes with no intermission
Oracle Theatre, 1802 W. Berenice <– NEW HOME
Written by Kristiana Rae Colón
Directed by Tara Branham
Thursdays (except 8/25), Fridays, Saturdays, Mondays at 8pm
Sundays at 7pm
Thru September 17th
Reserve free tickets www.publicaccesstheatre.org
Production photos by Joe Mazza
For more information and reviews on Chicago theatre, visit Theater in Chicago.