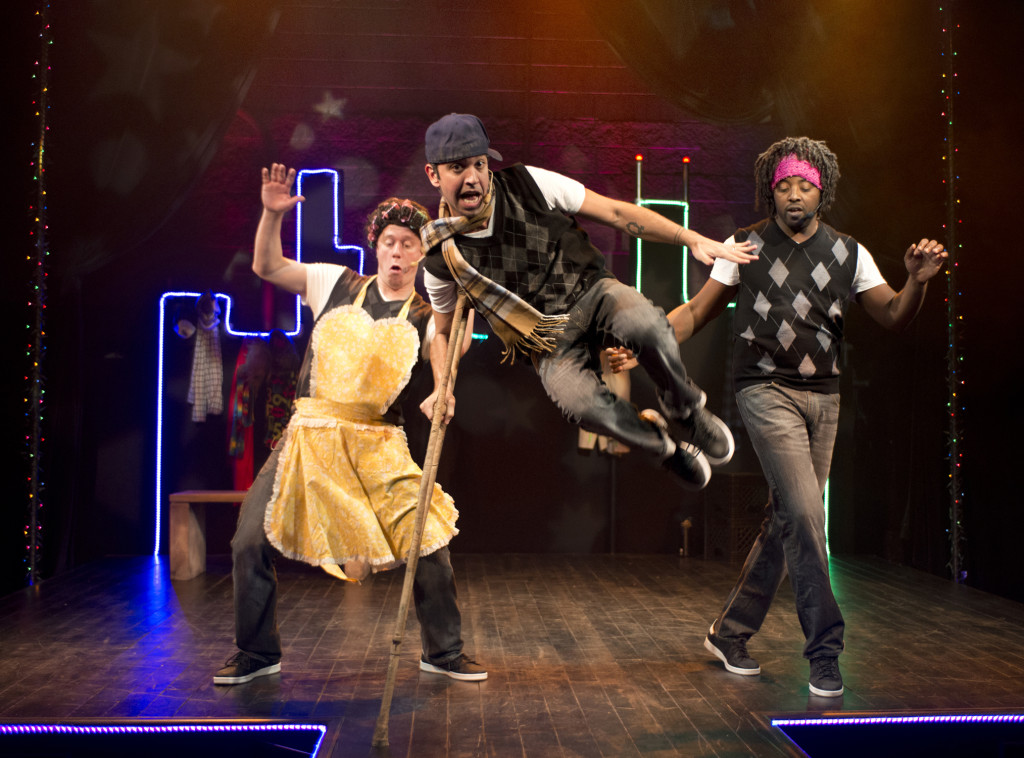 Chicago Shakespeare Theater presents A Q BROTHERS' CHRISTMAS CAROL.
They're back!  The Q Brothers return with a third helping of what is quickly becoming  Chicago's hip-hop holiday tradition.  GQ and JQ, along with Jackson Doran and Postell Pringle, have written a rap version of Dickens' classic.  The funky sound provides a trendy alternative in the Christmas theatre offerings.  This show is quick-paced fun with ongoing clever bits.  Jacob Marley is Jamaican.  The ghosts are past, present and future rappers.  Tiny Tim is a hypochondriac.  Instead of 'Bah Humbug', this Ebenezer says 'You can Chris-my-ass-mis!'  Q BROTHERS' CHRISTMAS CAROL is hysterical.  This was my third year in a row seeing it. The production is solid excellence. 
Running Time: Ninety minutes with no intermission
At Chicago Shakespeare Theater on Navy Pier, 800 E. Grand
Based on the story by Charles Dickens
Written and performed by GQ, JQ, Jackson Doran and Postell Pringle
Developed with Rick Boynton
Directed by GQ and JQ
Thru January 3, 2016
For tickets, visit www.chicagoshakes.com
For more reviews and information on Chicago theatre, visit Theatre in Chicago.