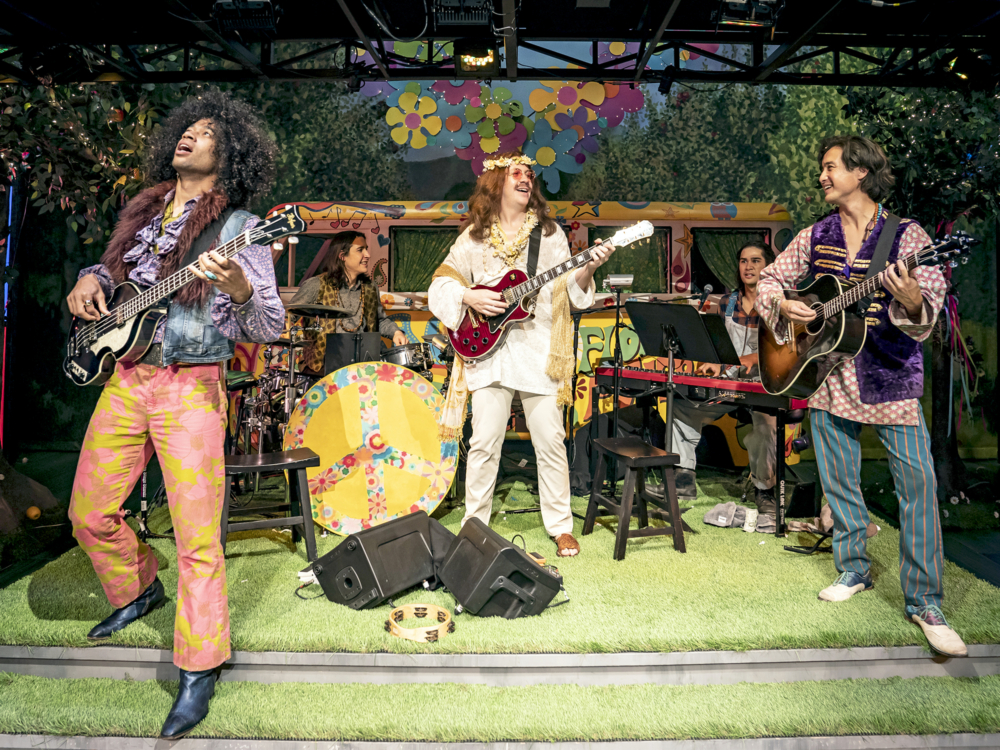 Chicago Shakespeare Theater presents a Beatles inspired AS YOU LIKE IT. 
Adapter and Director Daryl Cloran takes a1620's comedy and infuses it with 1960's music. The brilliant pairing, centuries in the making, is a poetic explosion of joy and words. Cloran, along with the Bard of the Beach Shakespeare Festival, conceived this unusual compilation. At first, the idea seems novel. It feels like a gimmick encouraging exploration. Then in the theatre, as the verses of William Shakespeare and the Beatles beautifully intertwine, this clever concept transcends into a predestined marriage. A coupling drawn together by fate. AS YOU LIKE IT is as I love it!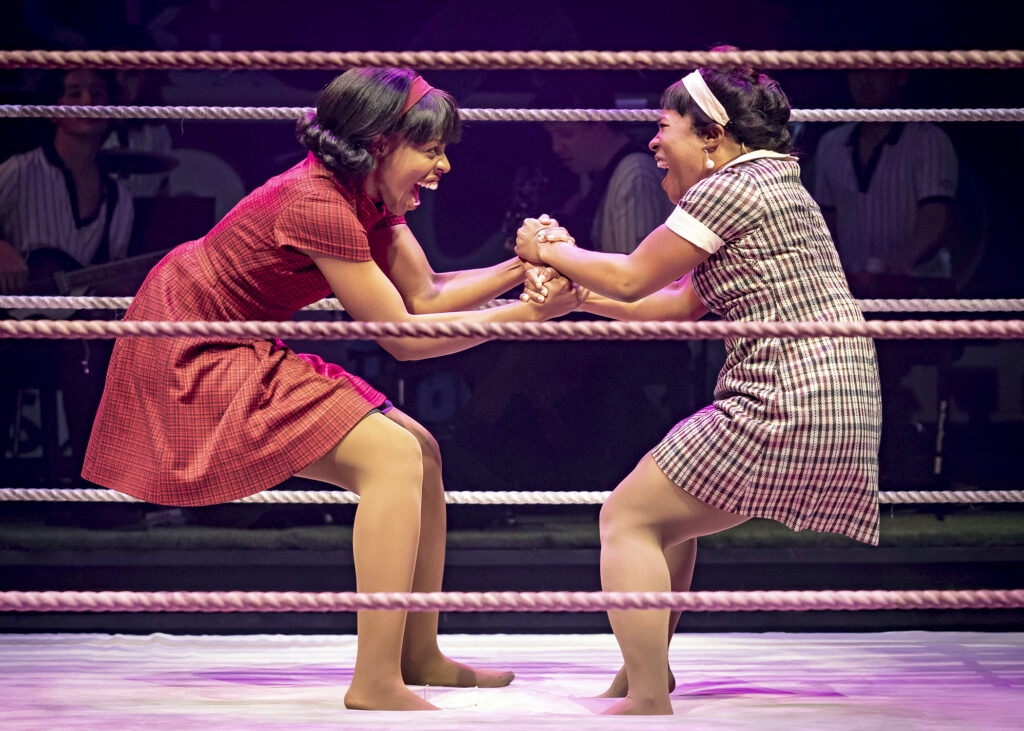 This show is fun before it even starts! A pre-show (arrive 15 minutes early) features a wrestling match. The design team (Pam Johnson-scenic, Carmen Alatorre-costume, Richard Jarvie-wig and make-up, Gerald King-lighting, Owen Hutchison/Peter McBoyle-sound, Jonathan Hawley Purvis-choreography/fight) comes out fighting with 60s style flair. The 'Duke's court' is a wrestle-mania business. The action encircles and inhabits a functional ring, which will disappear 10 minutes into the show. Serving as the MC, Touchstone (played by the hilarious Kayvon Khoshkam) steals focus with his agile antics in platform shoes. The play before the play gives Alartorre and Jarvie a perfect opportunity to showcase mid-century visual contrasts between the uptight, proper folks and the free-loving hippies. The lively start also sets up a brothers' rift and sends Orlando (played by Liam Quealy) into the forest.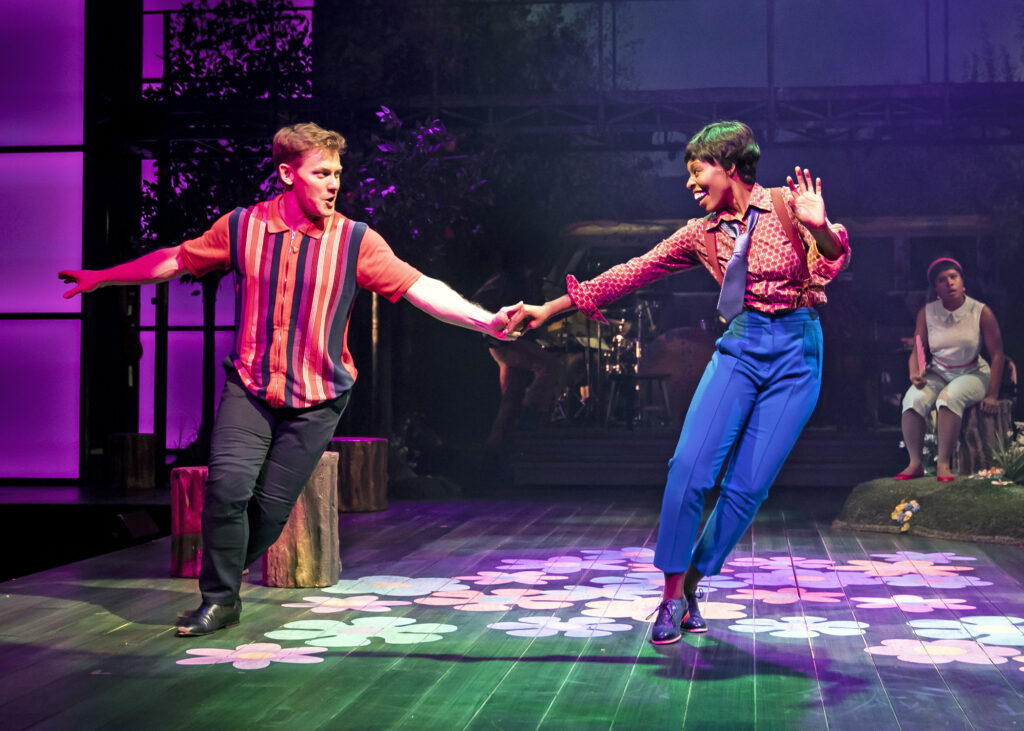 Cloran masterfully directs a rock-star ensemble. The cast, almost all playing dual roles or dual personas, tether us to Shakespeare's comedic take on the complications of love and family. In particular, the chemistry between both Quealy and Lakeisha Renee (Rosalind) and Renee and Melanie Brezill (Celia) is palpable. Quealy and Renee spar with spirited affection. Renee and Brezill plot with the optimistic innocence of devoted cousins. With each song, Renee transforms from young girl to brash youth to knowing woman. She navigates the delicate situation between Quealy, Heidi Kettering (Phoebe) and herself with thoughtful spunk.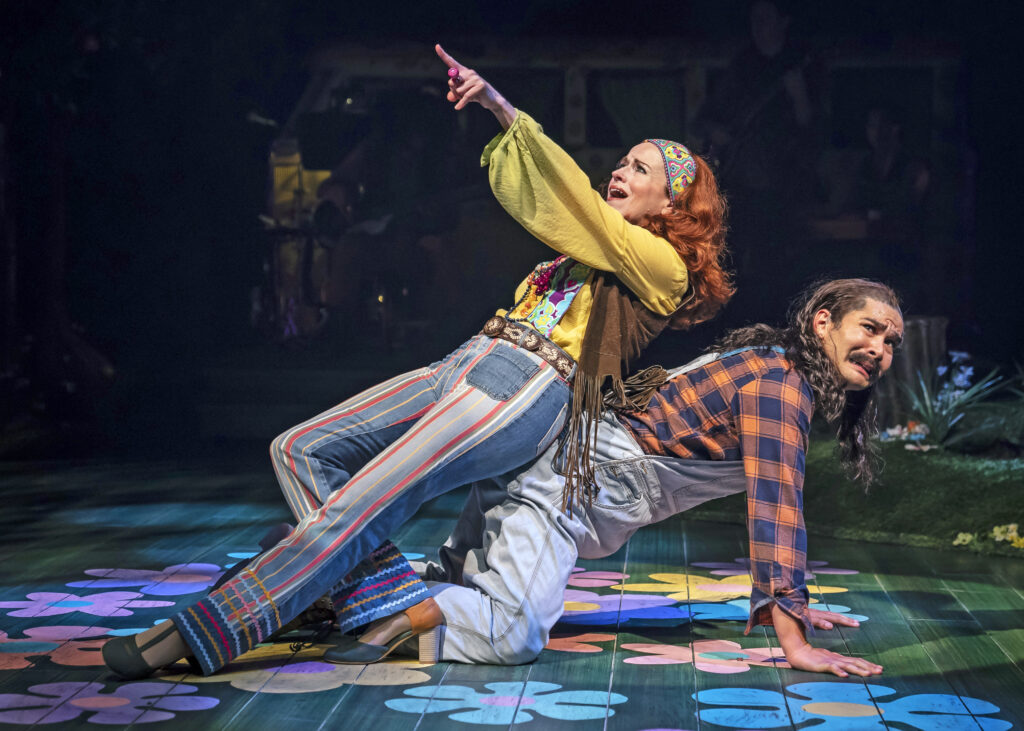 There is so much to love about this Beatles inspired production! Some of my favorite Beatle additions is their lyrics featured as Orlando's love notes. The actors reading the lyrics aloud hysterically represent the true madness of love-at-first-sight. And how better to end a show climaxing in multiple weddings than with the entire ensemble singing 'All You Need it Love'? The uplifting message follows us out of the 1960s show and back into 2021 reality humming and hopeful!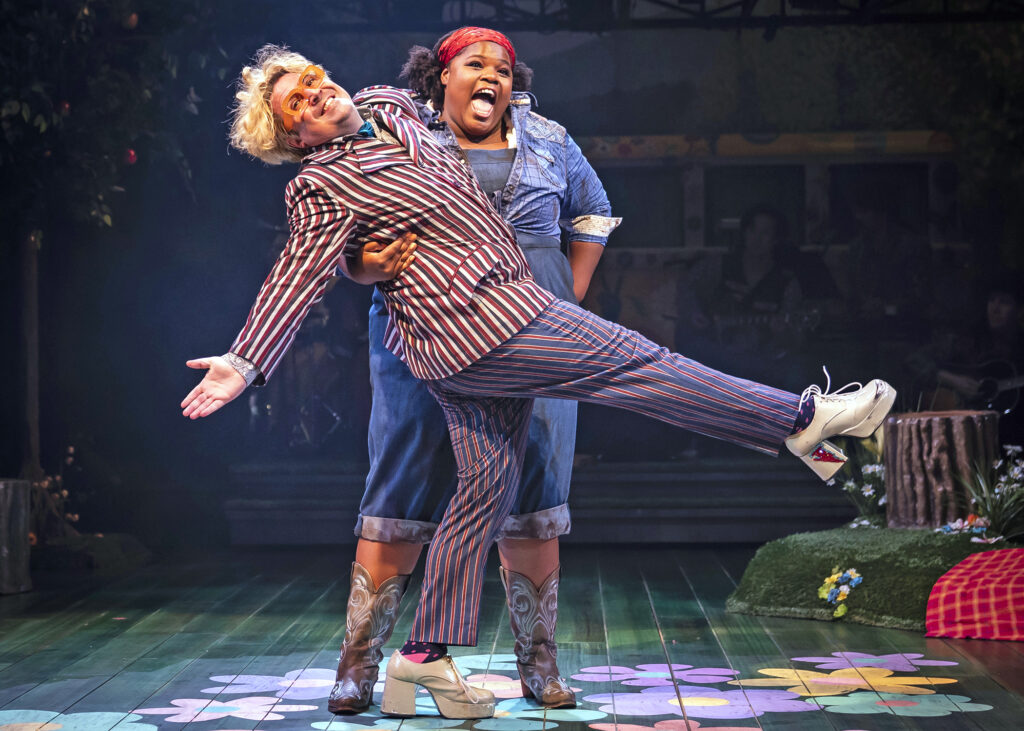 AS YOU LIKE IT is the perfect combo of story, music, players and designers. This is what joy sounds and looks like! And full disclosure, I'm not even a big Beatles' fan. Yet, I delighted in each song being weaved into the prose. 'Eight days a week' or, more accurately, six performances a week, this show is a must see!   
Running Time: Two hours and forty minutes includes an intermission
Chicago Shakespeare Theater on Navy Pier
Written by William Shakespeare
Adapted and Directed by Daryl Cloran
Conceived by Daryl Cloran and the Bard on the Beach Shakespeare Festival 
Wednesdays at 1pm
Thursdays, Fridays at 7:30pm 
Saturdays at 3pm and 8pm 
Sundays at 2pm
Thru November 21st
Production Photos by Liz Lauren
For more Chicago theatre information and reviews, please visit Theatre in Chicago
Details on the Theater's COVID-19 guidelines at www.chicagoshakes.com/health.