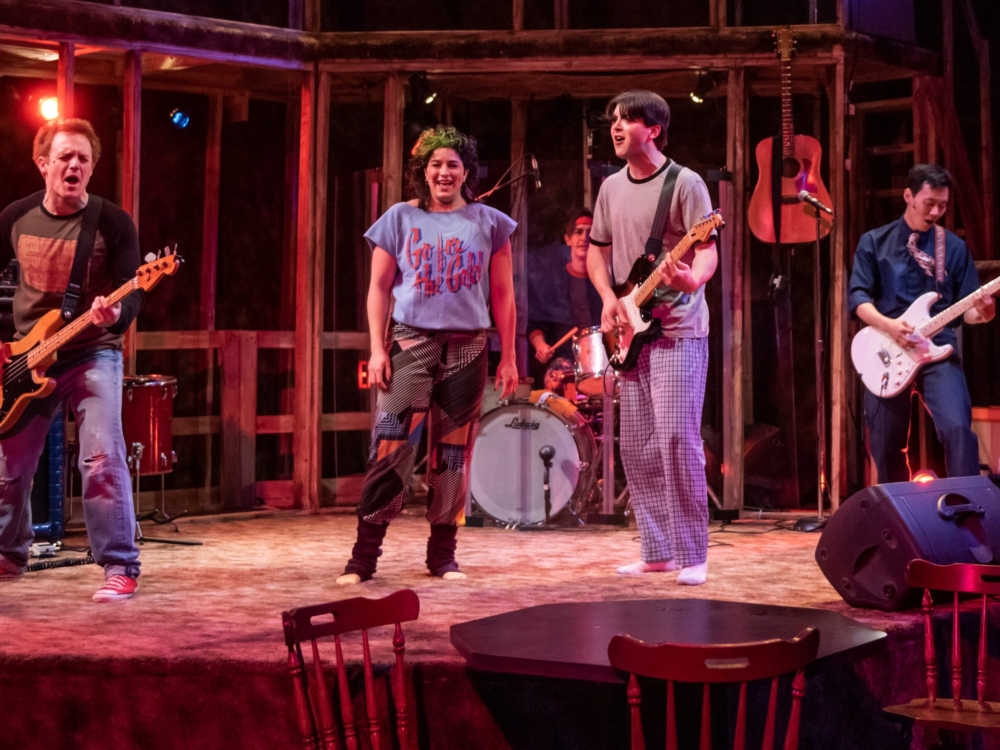 The House Theatre of Chicago presents the World Premiere of Verböten. 
I'm always curious to the inspiration behind a play. What's the story behind the story? Well, after watching HBO's "Sonic Highway" Chicago Playwright Brett Neveu was motivated to tell this story of Verböten. Foo Fighter's David Grohl spotlighted the band in the HBO documentary. His cousin had been one of the four Verböten band members. In the 80s, the young Evanston teenagers had fifteen months of punk rock fame before disbanding. Neveu wrote the book. And he recruited Verböten's Jason Narducy to create the music and lyrics.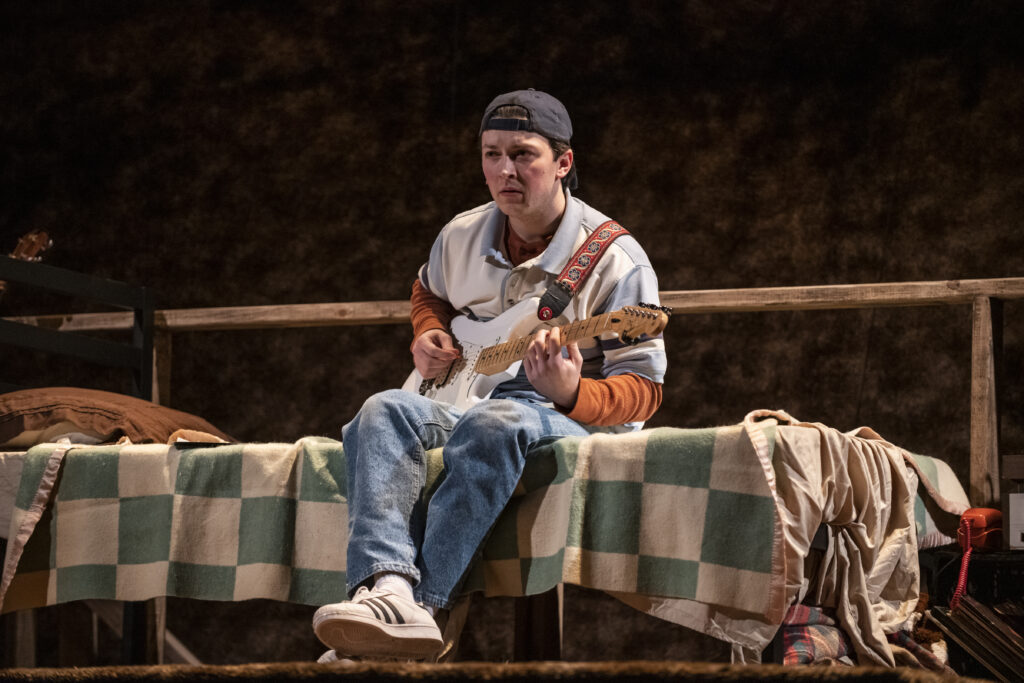 The show rocks out with characters playing multiple instruments. Ray Rehberg (Jason's dad) goes from screaming at Jason (played by an impressive Kieren McCabe) to wailing on the guitar or fiddle.Under the skillful direction of Nathan Allen, these performers are terrifically versatile. They shed the familiar teenage angst/parental awkwardness to channel their inner rock star. Their ongoing transitions from ordinary existence to concert limelight is marveling. Narducy's score has both head-banging punk and heart-tugging ballads. The more soulful numbers nicely showcase the talents of McCabe, Krystal Ortiz (Tracey) and Marc A. Rogers (Zack's Dad).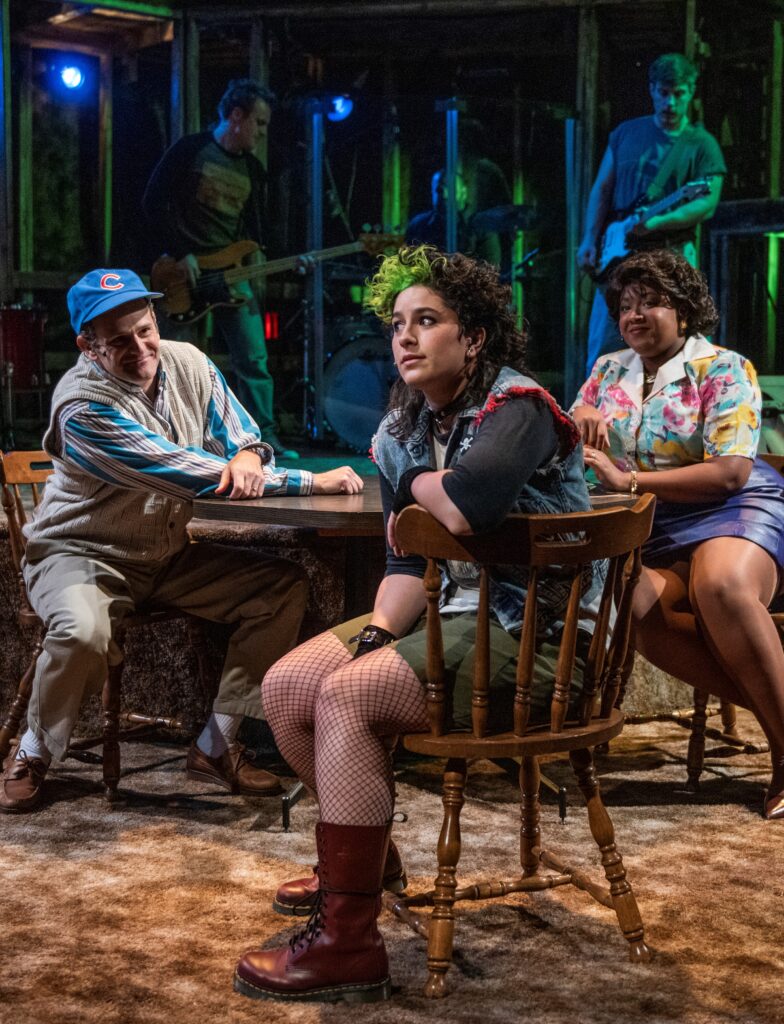 Neveu digs deeper into the familial roots of Verböten. How did these thirteen year olds play clubs/bars? Neveu's exploration of the relationships between teen and family tethered me to the show. Ortiz is the adopted daughter of loving parents (Paul Fagen and Jenni M. Hadley). Fagen and Hadley sweetly hover as attentive but respectful. Rogers tries to be the 'cool' dad to his not-having-it angry son Zack (Jeff Kurysz).  And then there is Matthew Lunt (Chris) getting harsh guidance from his bitter, drunk sister (Marika Mashburn). The relationships follow the score with some head-banging grit and heart-tugging charm.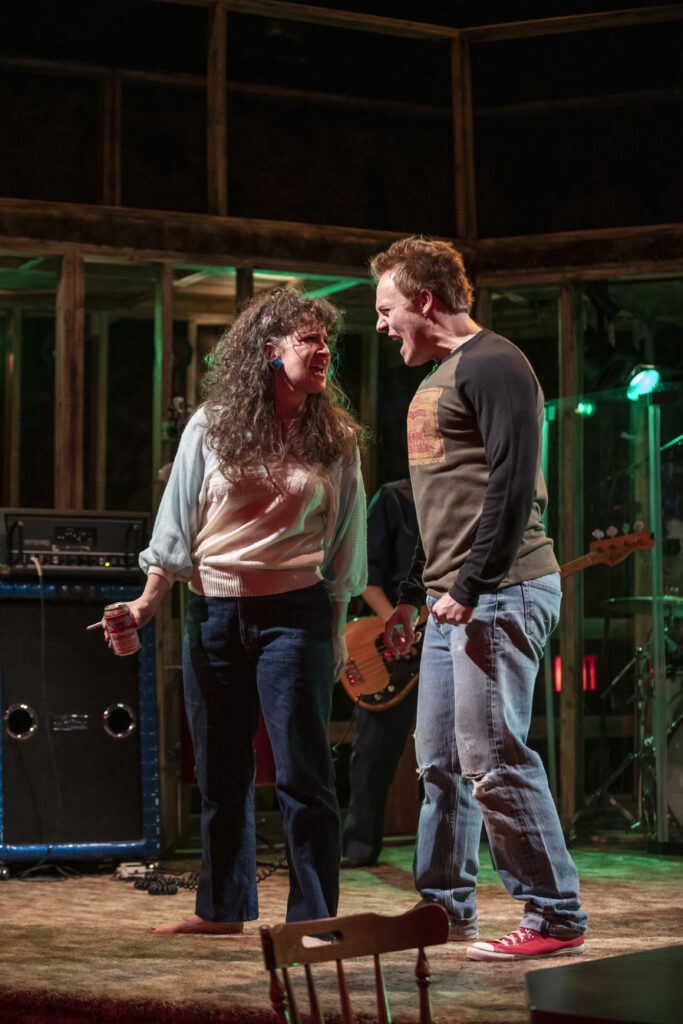 And nod out to Costume Designer Izumi Inaba dressing the cast in the familiar (and regrettable) 80s attire. Verböten is the behind-the-music story of four teens cranking up the jams while navigating life.      
Running Time: Two hours and fifteen minutes includes an intermission
Chopin Theatre, 1543 W. Division Street
Music and lyrics by Jason Narducy
Book by Brett Neveu
Directed by Nathan Allen
Thursdays, Fridays, Saturdays at 8pm
Sundays at 3pm
EXTENDED THRU March 29th
Production photos by Michael Brosilow
For more Chicago theatre information and reviews, please visit Theatre in Chicago