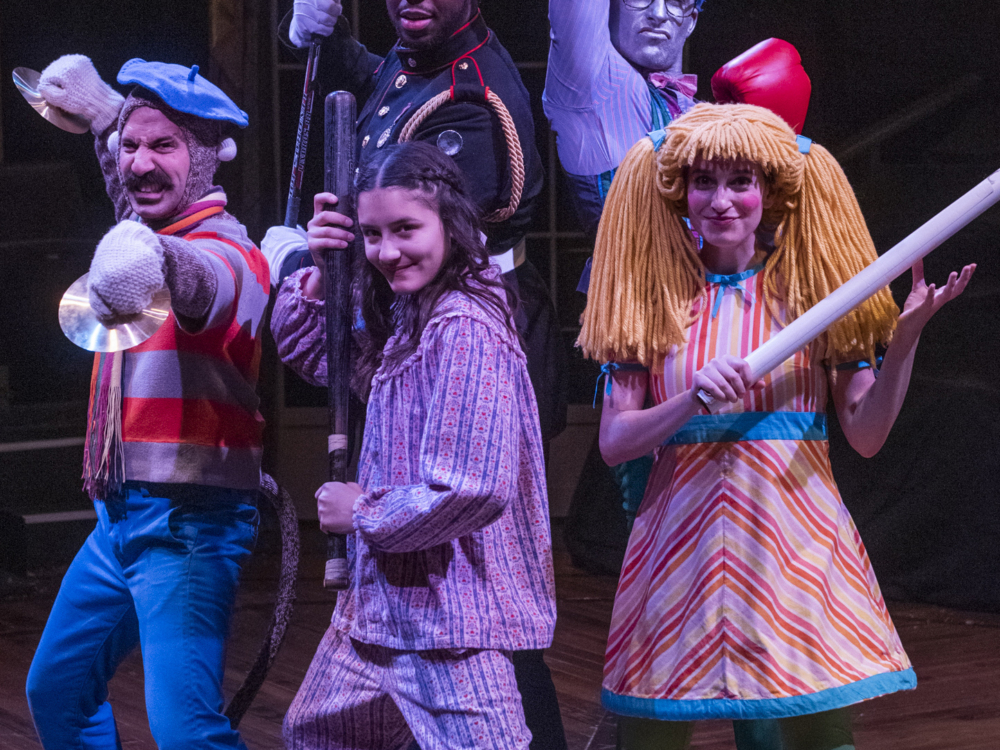 The House Theatre of Chicago presents its yuletide tradition, NUTCRACKER.
I love this show! In fact, it is my seventh time (2017, 2016, 2014, 2013, 2011,  2010 ) experiencing this innovative take on E.T.A. Hoffman's famous tale of a young girl's relationship with a nutcracker.  The creative team of Jake Minton, Phillip Klapperich, Kevin O'Donnell and Tommy Rapley took Hoffman's vision and gave it a contemporary spin. A family struggles to find the light of Christmas in the darkness of their grief.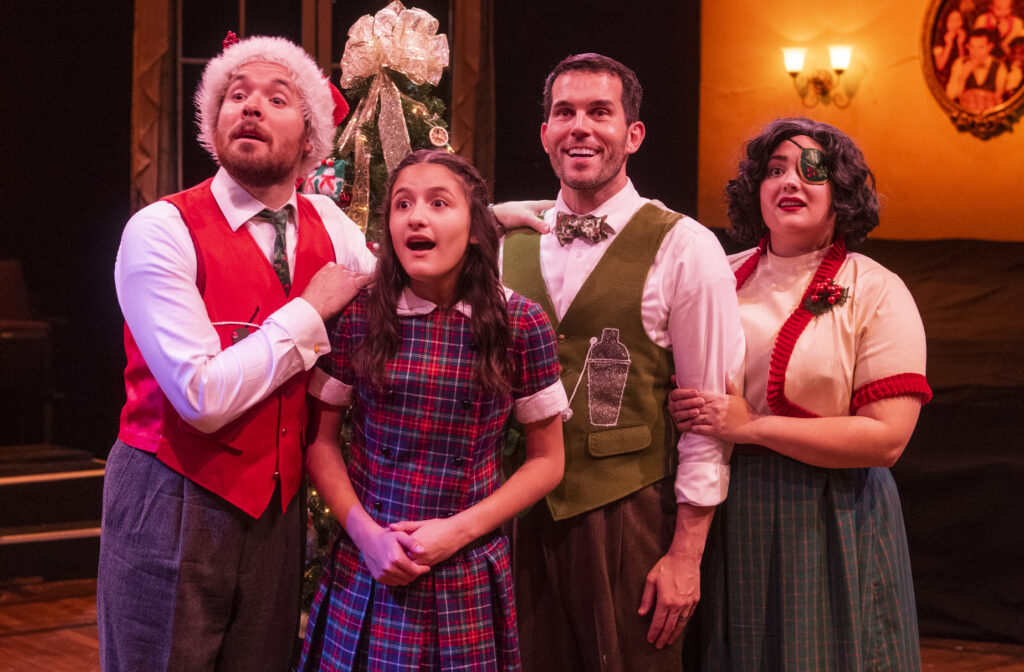 The family has its own twist this year in changing roles. Nicholas Bailey again plays dad. His previous wife played by Amanda De La Guardia now plays eccentric Aunt Drosselmeyer (formerly presented as an Uncle). And Benjamin Sprunger returns to his father role (I saw in 2013) opposite Bailey. The switching works perfectly. The trio provide the heartfelt drama and comedy. As the grieving adults, their awkward interactions are anchored in the pain of loss. As British accented mice, they are fricking hilarious. Nod out to the versatile Bailey for also portraying an oversized teddy bear as a lovable-hysterical discarded toy.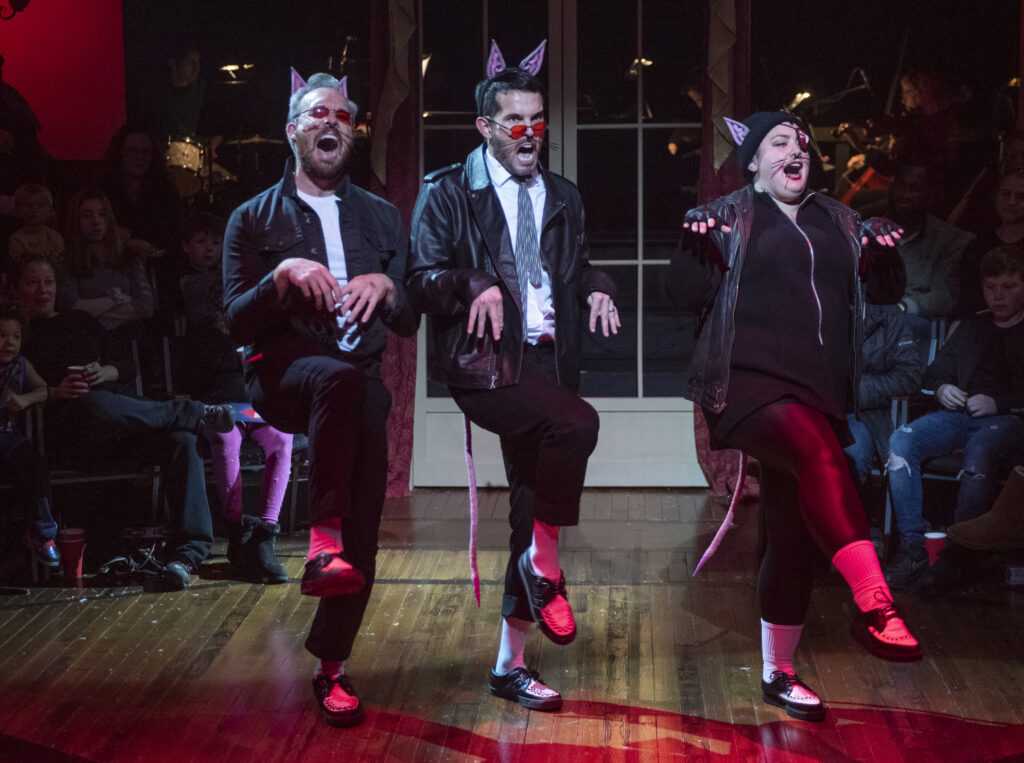 Also noteworthy in this year's production is Amaris Sanchez (Clara). Sanchez's beautifully wistful and soulful singing tethers the audience to the love she has for her brother (Dwayne Everett). Along with her fun-spirited toys (Colin Morgan, Johnny Arena, Rachel Shapiro), Sanchez tries to light up her home in Christmas joy.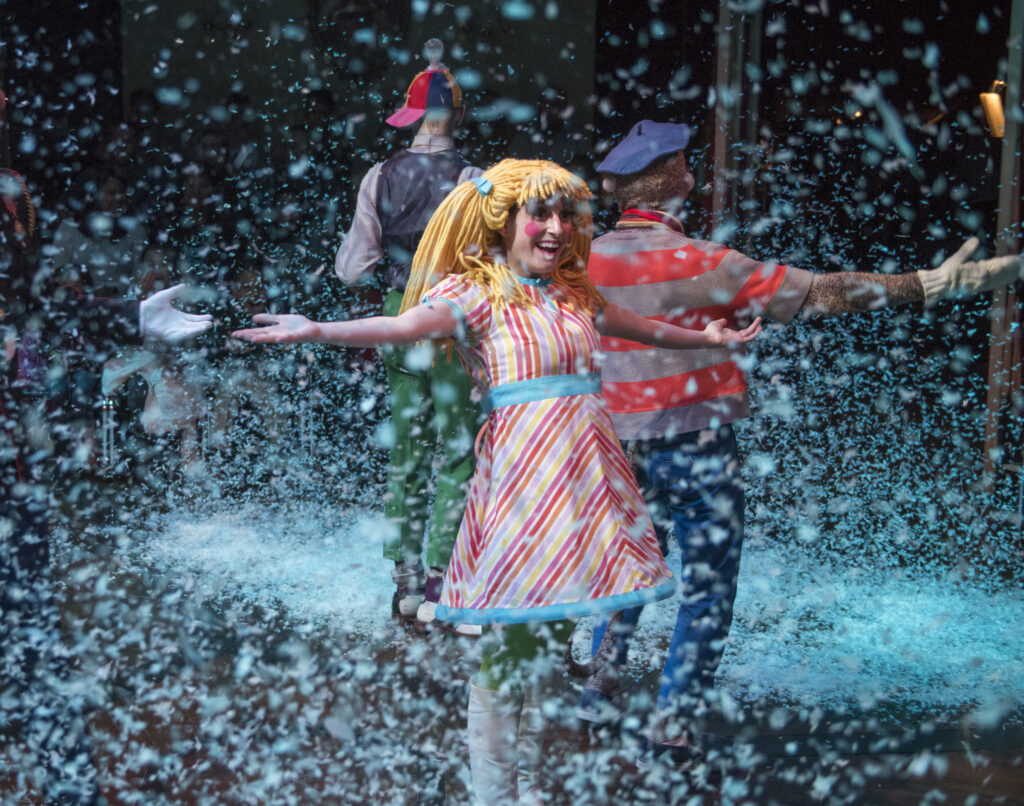 This show has snow, puppets, dancing, cookies, crying, laughing, heart and soul. I'm always in amazement at the drastic change in emotion within the first ten minutes. Even knowing and having seen it seven times, I cry… every year at multiple moments. I also always leave humming and craving a cookie. This year's production benefits from the skillful direction and choreography of Rapley, from the original creative team.     
If you haven't seen it or even if you have seen it, I highly recommend experiencing House's NUTCRACKER for the first time or the seventh time. It truly illustrates the dark and light of the holiday season. NUTCRACKER reminds us to look around and give each other comfort and joy. 
Running Time: 2 hours and ten minutes (including one 15-minute intermission)
At Chopin Theatre, 1543 W. Division
Created by: Jake Minton, Phillip Klapperich, Kevin O'Donnell and Tommy Rapley
Directed by and choreographed by: Tommy Rapley
Based on the story by: E.T.A. Hoffman
Thursdays, Fridays at 7:30pm
Saturdays at 3pm and 7:30pm
Sundays at 3pm and 7:30pm
Thru December 31
Tickets: $25-$45
Buy Tickets at 773.769.3832 or http://thehousetheatre.com/
For more reviews and information on Chicago theatre, visit Theatre in Chicago.