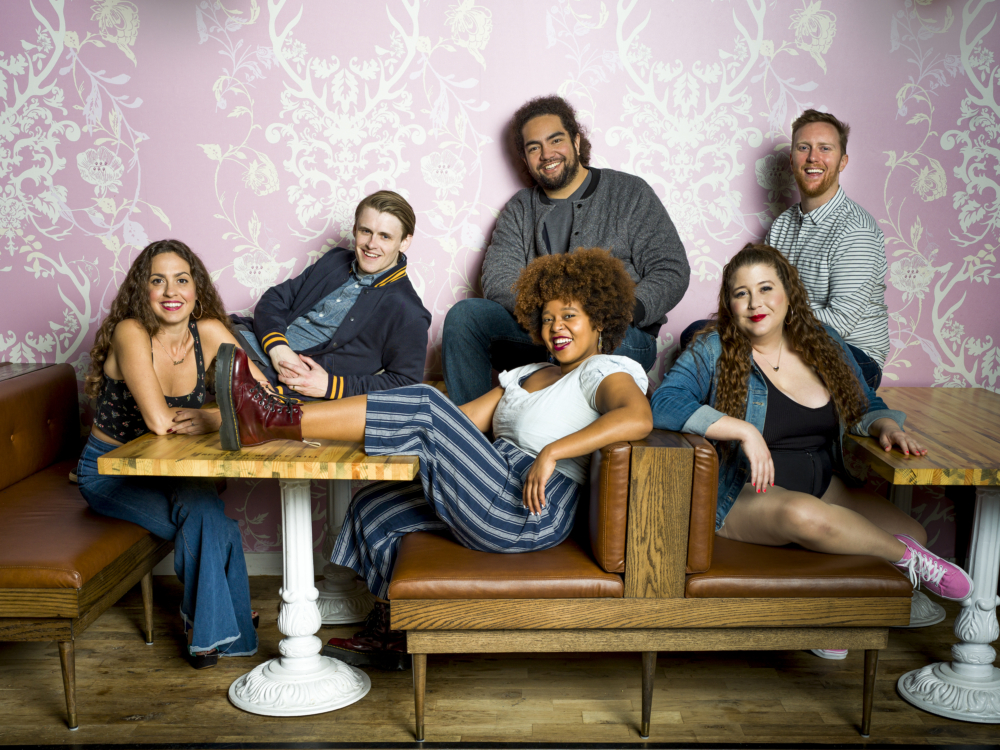 The Second City presents its 108th Mainstage Revue, DO YOU BELIEVE IN MADNESS?
I do believe in madness. And I know we've been living in it for the last few years. A daily sh#tshow is originating from the White House. The constant ferocity is hitting Americans like a never-ending, category 6 hurricane. I preface the political climate because it definitely dampens what should be a hilarious escape from reality at The Second City's 108th Mainstage Revue.
Do you believe in Buffoonery Fatigue? I do because I have it!
The Second City celebrates sixty years of poking fun of government antics. Their shows are anchored in lampoons on the current state of the union. What used to be gut-busting punchlines are now just gut-busting punches. The lines of civility no longer exist so the humor gets lost in the decaying crevices of humanity.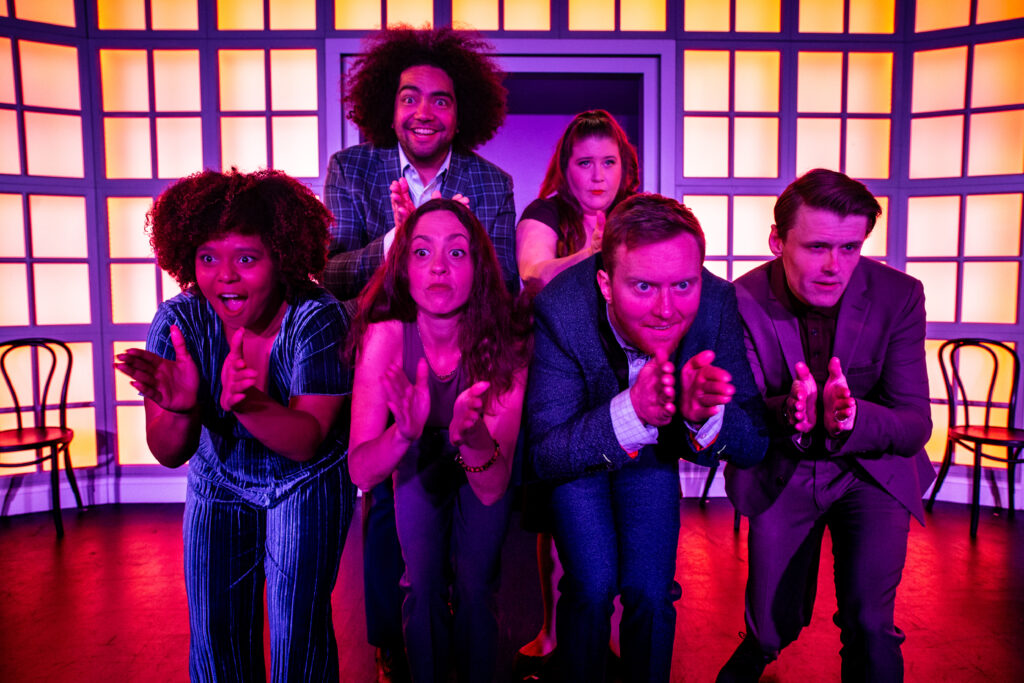 The terrific ensemble (Mary Catherine Curran, Sarah Dell'Amico, Andrew Knox, Asia Martin, Jordan Savusa, and Adam Schreck) have written and perform a variety of sketches. They do a fantastic job. It's just reality weighs heavy on the comedic moment. 
For example, these are great set-ups…
A Russian-accented Schreck is applying for a job at Facebook.   
Curran and Martin bond over a Lizzo song despite their cultural differences.
Martin talks to her mother played by Dell'Amico about being pregnant.
A noteworthy Dell'Amico explains Flexit.
Knox explains why he didn't vote for Hillary.
The entire crew celebrate by singing an impeachment song.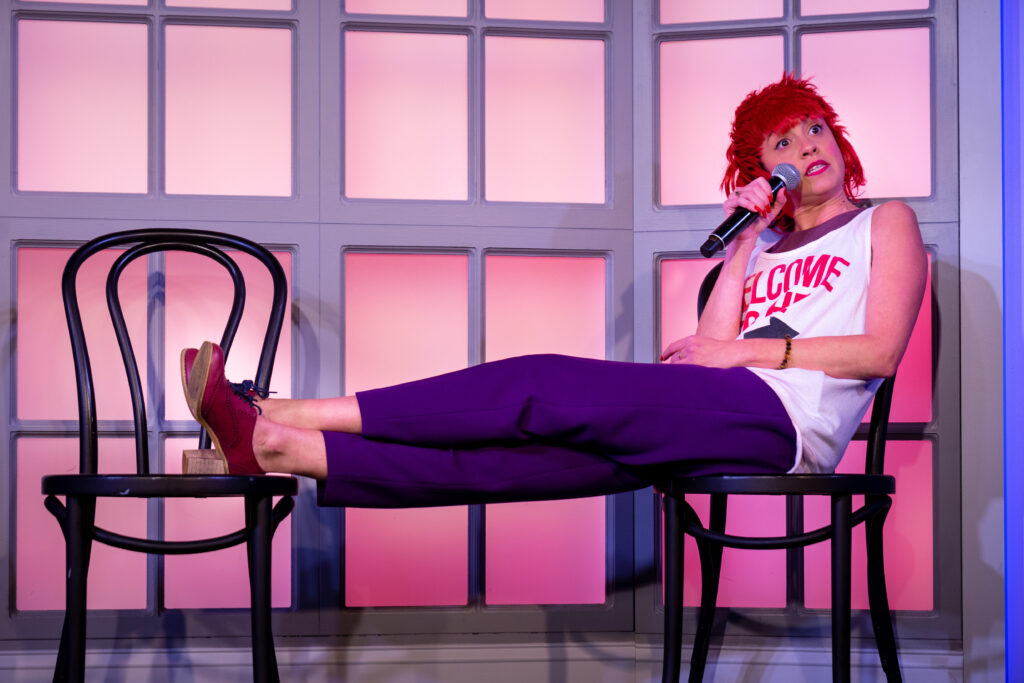 The set-ups are ripe with laugh-out-loud potential. The bits are funny. Yet, the conclusions are more stingers than zingers. The heightened absurdity is actually our reality. So, a lot of my laughter had a sigh attached to it. Although the ensemble rarely even mention Trump, his persona looms large creating division and acting like a spoiler.
Sprinkled into the political satire, a few sketches do hit the non-partisan funny bone. As kindergartners, the ensemble hilariously discuss their gender identities. Martin spiritedly belts out a Chicago anthem for legalizing marijuana. And a snarky Dell'Amico proctors a classroom where Curran is cheating on a test. The classroom set-up is a clever way to sneak improv onstage. Curran's mates must get her to guess audience suggestions of Zac Efron, "A Star is Born", Portland Sea Dogs and "Gold Digger". The audience lends support in figuring out the pantomiming by golf clapping louder when Curran is getting closer. The interactive skit is light and frothy humor.           
DO YOU BELIEVE IN MADNESS? mirrors real life buffoonery. The wit and talent of the ensemble is solid. But if you are currently on a steady diet of CNN and Politico -like I am, some of the shtick will be hard to laugh at. The lunacy is too fresh and still being made daily. I'm hoping this show ages into pure madness aided by the ending of this buffoonery-heavy era. Hindsight is 20/20… and I'm hoping it's 2020!      
Running Time: Two hours with an intermission
At The Second City, 1616 N. Wells
Written and performed by Mary Catherine Curran, Sarah Dell'Amico, Andrew Knox, Asia Martin, Jordan Savusa, and Adam Schreck
Directed by Ryan Bernier
Music direction by Nick Gage
Tuesdays, Wednesdays, Thursdays, Fridays, Saturdays at 8pm
Fridays and Saturdays at 11pm 
Sundays at 7pm 
For more Chicago theatre information and reviews, please visit Theatre in Chicago