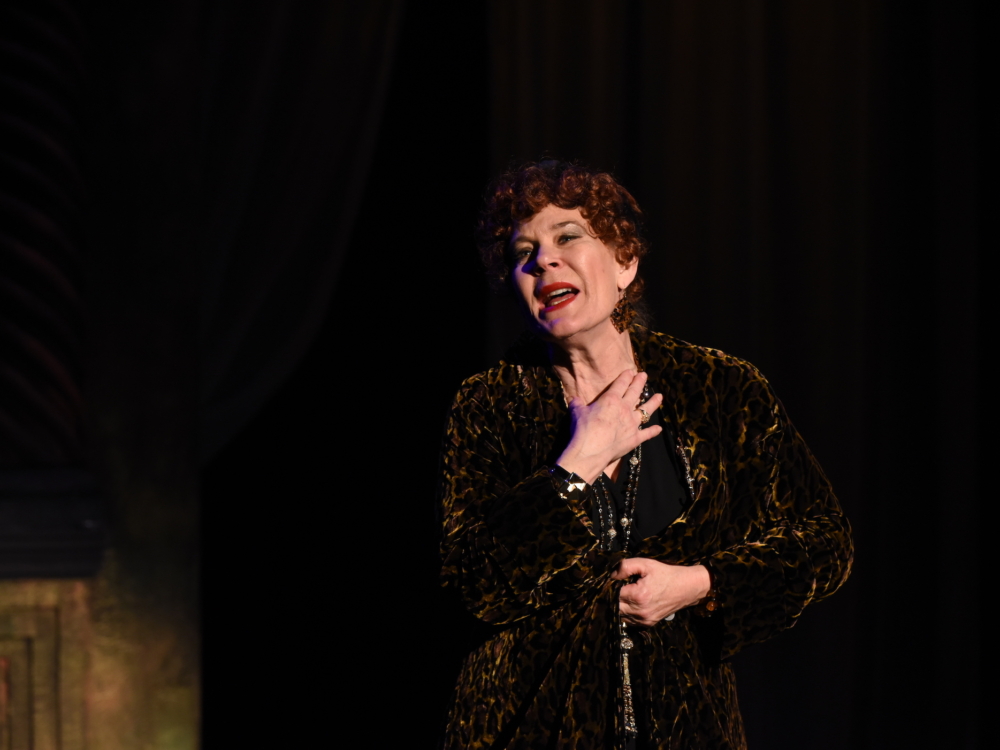 Porchlight Music Theatre presents SUNSET BOULEVARD.     
Based on Billy Wilder's Academy Award-winning film, the tale focuses on Norma Desmond, a silent movie icon. Although Norma has been out of the Hollywood spotlight for twenty years, she is ready to return to the screen, her fans and stardom. When Norma coerces a struggling screenwriter to fix and pitch her "Salome" script, she is looking to step back into the glamorous role of a nineteen year old. Wilder penned a story exposing the tarnished side of Tinseltown. He took a hard and honest look at what happens when Hollywood legends lose their relevancy.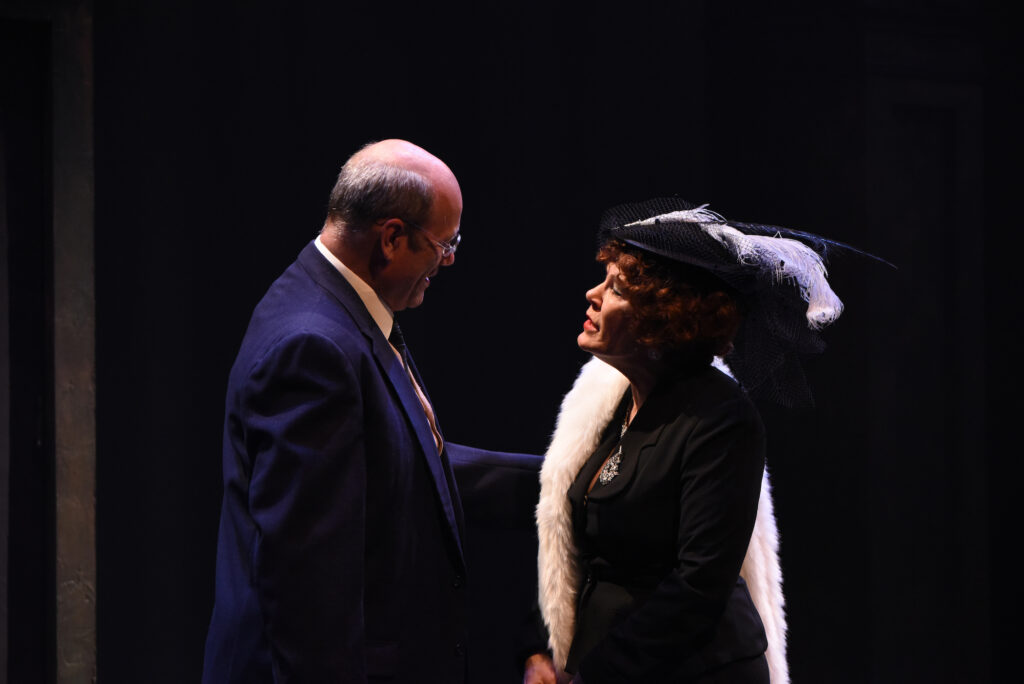 Composer Andrew Lloyd Webber, along with Don Black and Christopher Hampton (book and lyrics), spin this coming-of-aging-out tale into a Tony Award-winning musical. Webber's score is a poignant combination of upbeat, hopeful tunes of youthful wanabee stars and the blistering, haunting reflections of the former somebodies. In particular, he pays tribute to the elders. Webber's unforgettable songs are reserved for the fading stars of the past.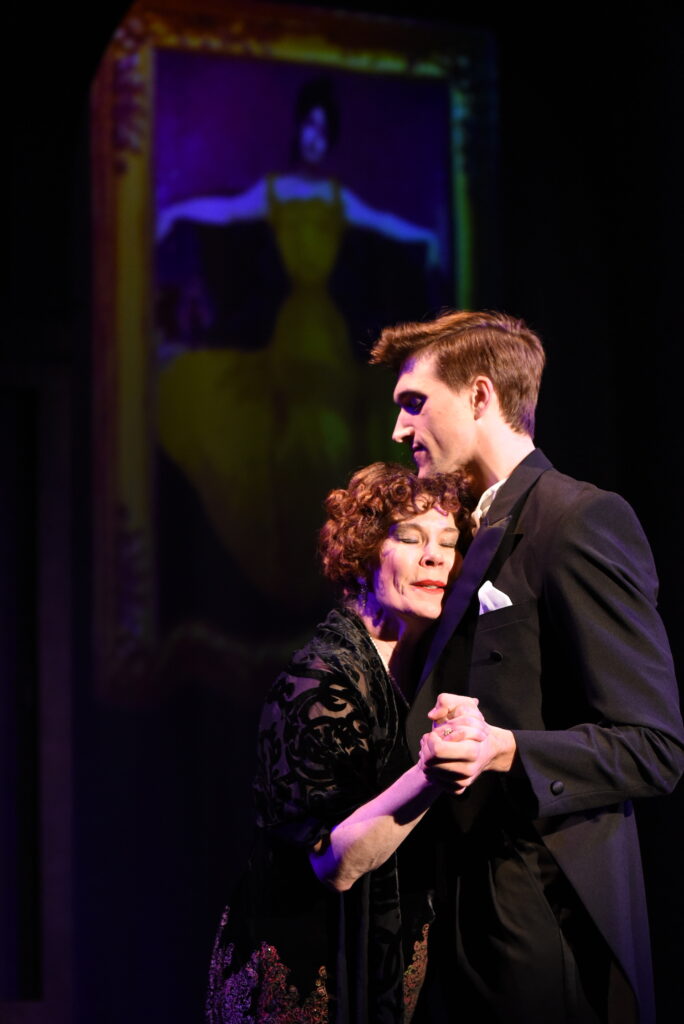 Director Michael Weber has cast the perfect Chicago star for the lead. With One Look Hollis Resnik captivates! She is irresistible in her art deco inspired wardrobe (Costume Designer Bill Morey). Resnik knows she deserves the respect allotted a star! She owns the room as she walks in with confidence and flourish. Yet, Resnik's Norma also has a fragility that elicits empathy. Normas in other productions I've seen have had an almost over-the-top cartoonish melodramatic presence. Under Weber's masterful direction, Resnick has a more subtle and softer side. She connects to the audience on a very human level. We feel her hope, her terror, her devastation and her escape from reality in a deeply personal way.
With One Look and As If We Never Said Goodbye are Webber's showstoppers. Resnik   doesn't disappoint in her beautiful soulful renditions. Larry Adams (Max) also is commanding in his The Greatest Star of All. Although these solo numbers are delivered exquisitely, some of the other numbers sung by the ensemble had issues. Songs like Let's Have Lunch were overpowered by the orchestra. Lyrics were drowned out by the band. Even a steamy duet between Billy Rude (Joe) and Michelle Lauto (Betty) seemed to have some faulty mikes getting in the way of their love.            
Still, Porchlight's SUNSET BOULEVARD is pretty solid. Resnik is a Norma worth experiencing. This world's waited long enough. Resnick has come home at last!
Running Time: Two hours and fifteen minutes includes an intermission
At Ruth Page Center for the Arts, 1016 N. Dearborn
Based on the Billy Wilder Academy Award-Winning film
Music by Andrew Lloyd Webber
Lyrics and book by Don Black and Christopher Hampton
Directed by Michael Weber
Choreography by Shanna VanDerwerker
Music direction by Aaron Benham
Thursdays at 7:30pm
Fridays at 8pm
Saturdays at 3:30pm and 8pm 
Sundays at 2pm 
Thru December 8th 
Production photos by Michael Courier
For more Chicago theatre information and reviews, please visit Theatre in Chicago