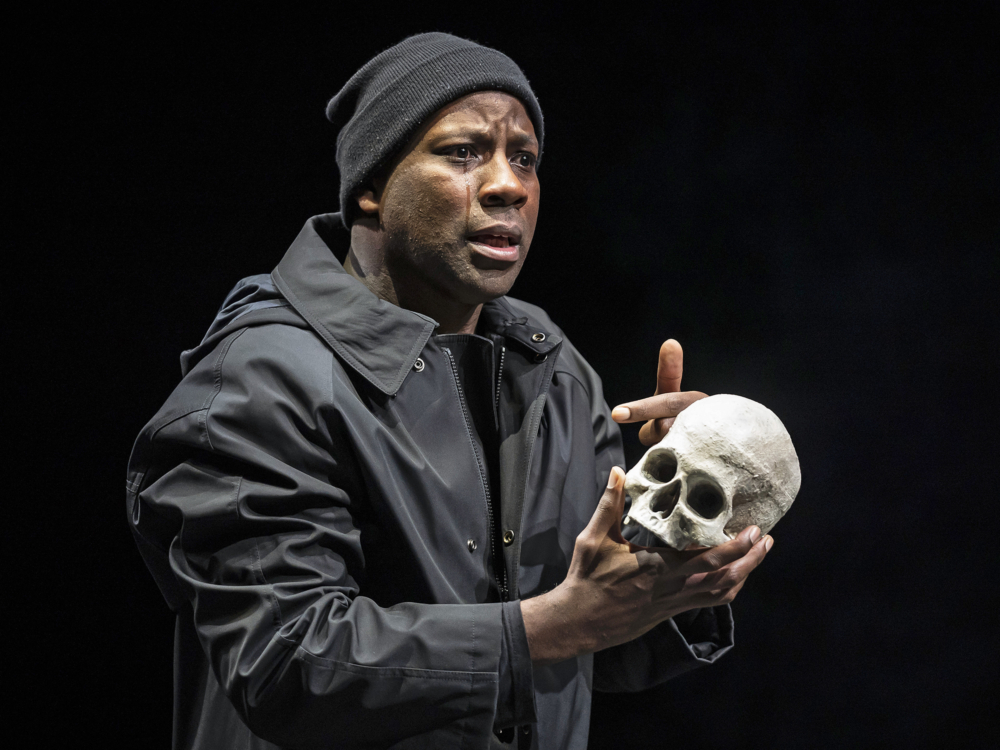 Chicago Shakespeare Theater presents HAMLET.
William Shakespeare penned this tragedy about a son's revenge for his father's murder.  The well-known Shakespeare play is the origin for the familiar 'to be or not to be?' It's a question pondered by Hamlet (played by Maurice Jones) as he grapples with death and immortality. Shakespeare's famed tale is riddled with murder and suicide.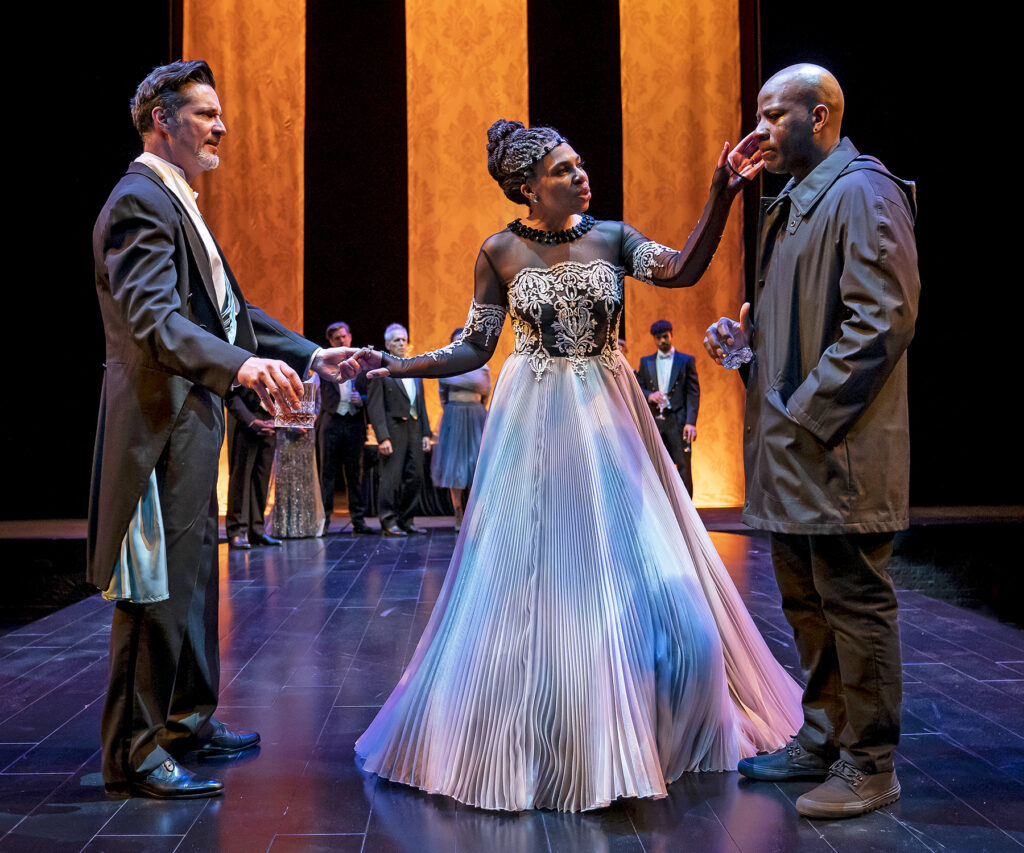 Although HAMLET has all the game-of-thrones layers of intrigue, Director Barbara Gaines' production lacks the layers of passion. The tension isn't building up. It's bubbling up on occasion. A few scenes are painfully sluggish. And one actor's odd accent continually disrupted the storytelling for me.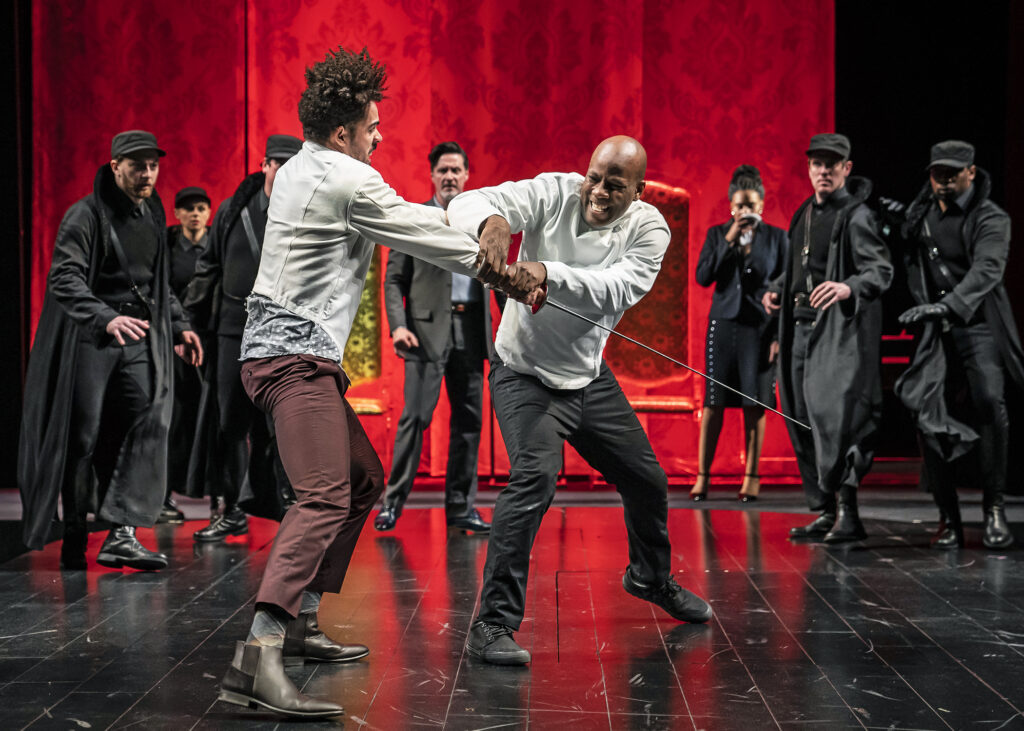 I did enjoy many aspects of this production. Scenic Designer Scott Davis opens the show with rain on the stage. Costume Designer Susan E. Mickey dresses the ensemble in contemporary clothes. Queen Gertude's (played by Karen Aldridge) wardrobe, in particular, is stunningly chic. Aldridge, every bit the queen, looks and acts majestic.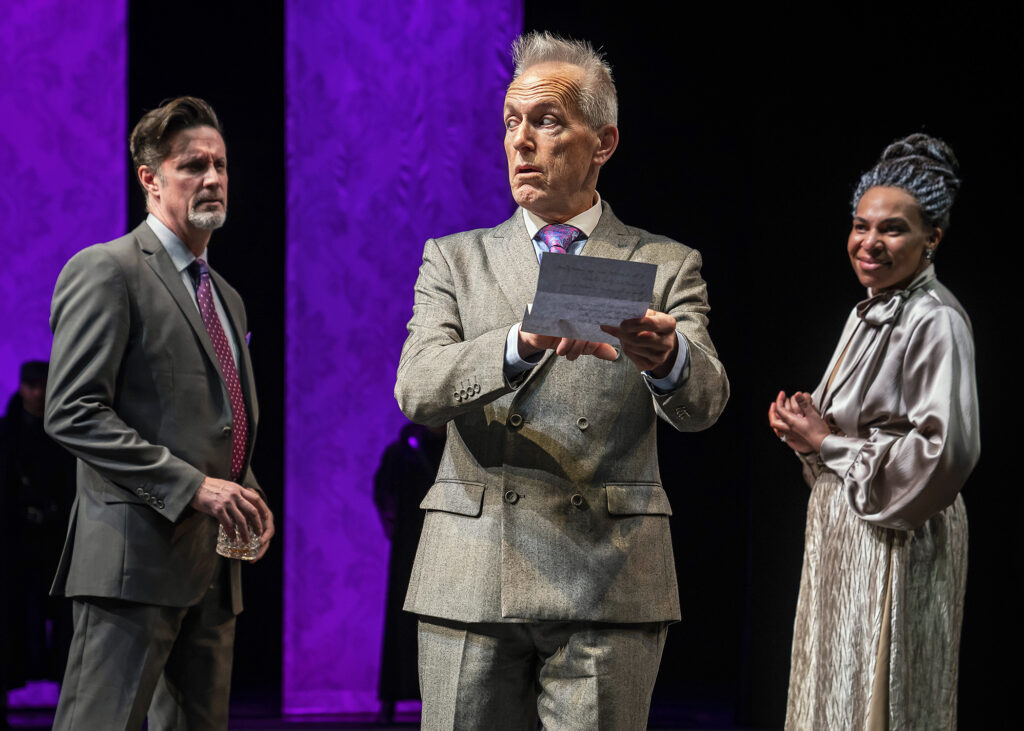 Jones does a fine job in the lead. His Hamlet seems less tortured and more annoyed than traditional portrayals of the role. That choice gives more gravity to his actions yet less emotion to the drama. He doesn't come unhinge. Jones delivers confident calculations.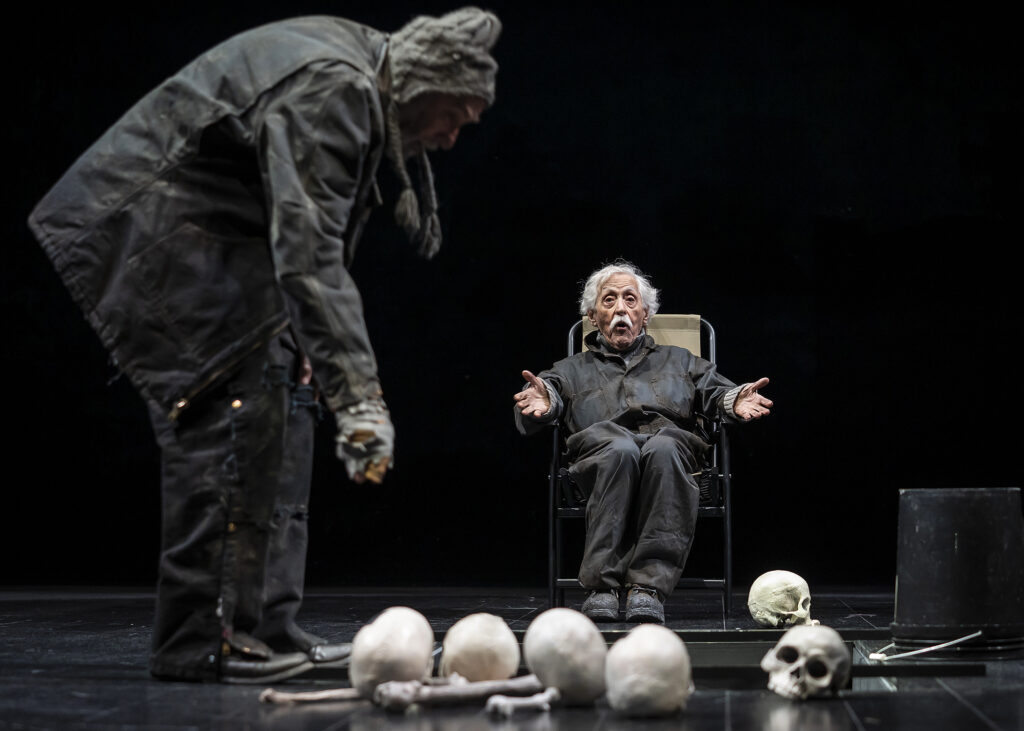 Local favorite Larry Yando (Polonius) is a stand out. Doubling as the verse coach, Yando delivers the prose with authenticity. Another scene stealer is Chicago legend Mike Nussbaum. Nussbaum, always amazing, plays the wise-cracking gravedigger.
HAMLET boasts great moments coexisting with some real duds. At different points, the scenes drag in the three hour and five minute production. Should I tell you to go or not to go? I guess all just conclude with "This above all else: to thine own self be true."   
Running Time: Three hours includes an intermission
At Chicago Shakespeare Theater at Navy Pier
Written by William Shakespeare
Directed by Barbara Gaines
Wednesdays at 1pm
Wednesdays, Thursdays, Fridays at 7:30pm
Saturdays at 3pm and 8pm
Sundays at 2pm
Thru June 9th
All Photos by Liz Lauren