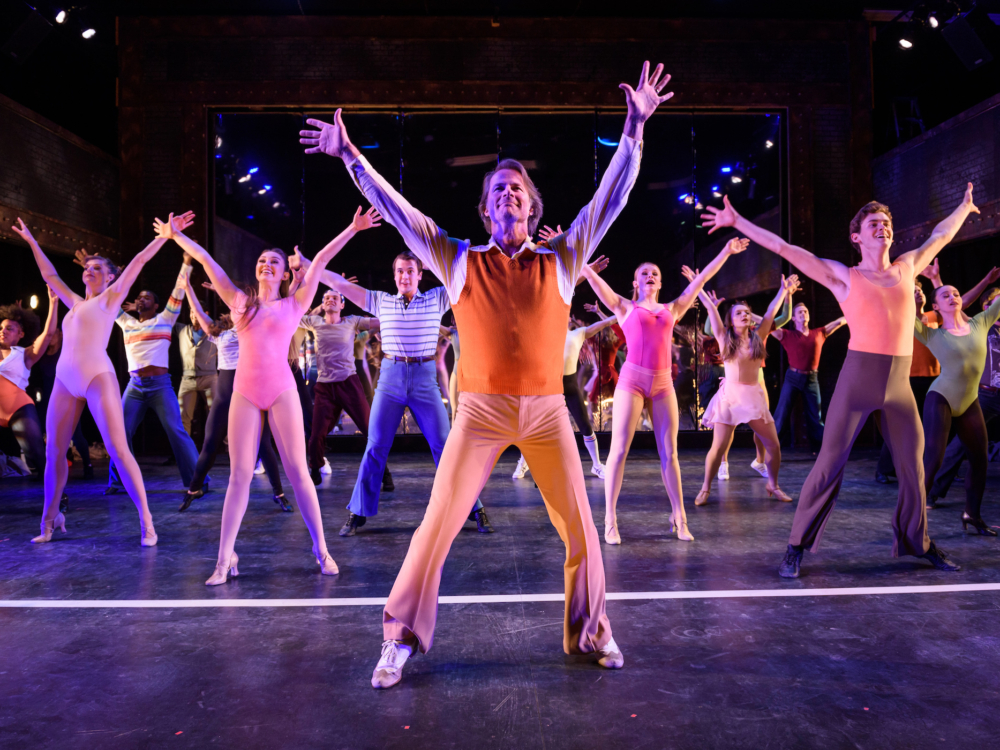 Porchlight Music Theatre presents A CHORUS LINE. 
The creative team of James Kirkwood, Jr. (book), Nicholas Dante (book), Edward Kleban (lyrics) and Marvin Hamlisch (music) debuted this musical in 1975. The story focuses on 17 performers trying out for a show. During the audition process, they will  not only sing and dance, the director will push them to share their life stories. He wants to observe their authentic selves. The performers will struggle to be vulnerable in the quest for one of the cherished eight spots. The clever look at the making-of-a-musical went on to be a winner of nine Tony Awards and the Pulitzer Prize.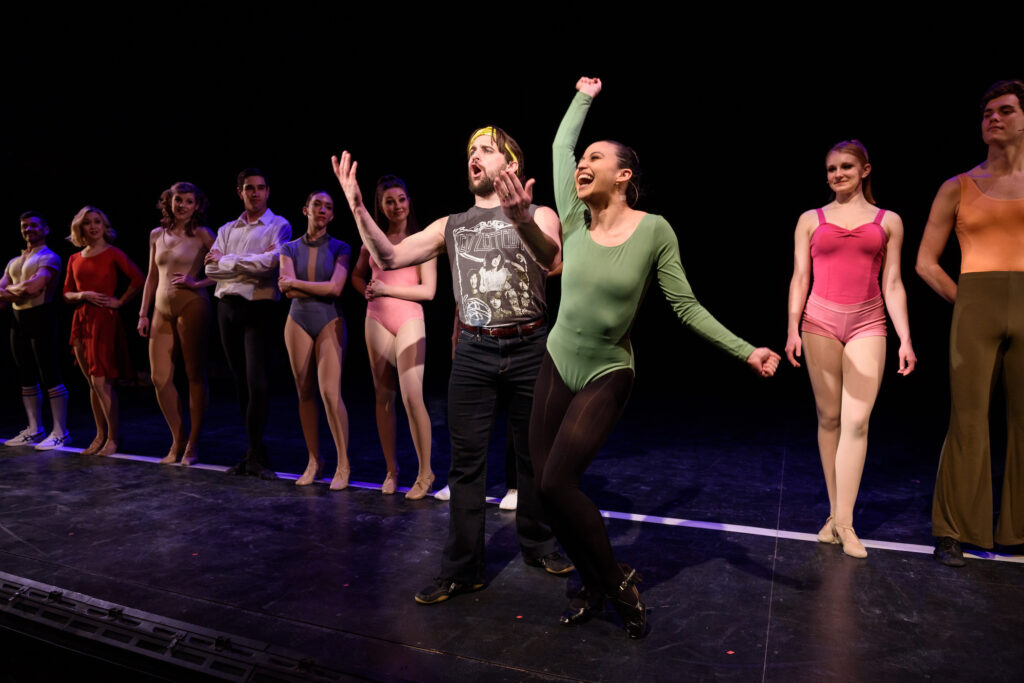 Director Brenda Didier masterfully orchestrates one mega singular sensation. Her CHORUS LINE kicks tits and ass. This sublime ensemble zestfully dances, sings, and shares pieces of their heart and soul. Didier stages it with the director (played by Richard Strimer) primarily offstage. Strimer's questions seem to come from the audience.  So, the ensemble in turn responds directly to the audience. This intimacy ensures we see every snarky eye roll from Shelia (played by the fabulous Erica Evans) and experience the heart-breaking vulnerability of Paul (played by a noteworthy Alejandro Fonseca). When Strimer rushes onstage to hold a shaken Fonseca, I feel the urge to do the same. Didier tethers us to each story. She makes us care about each of these people.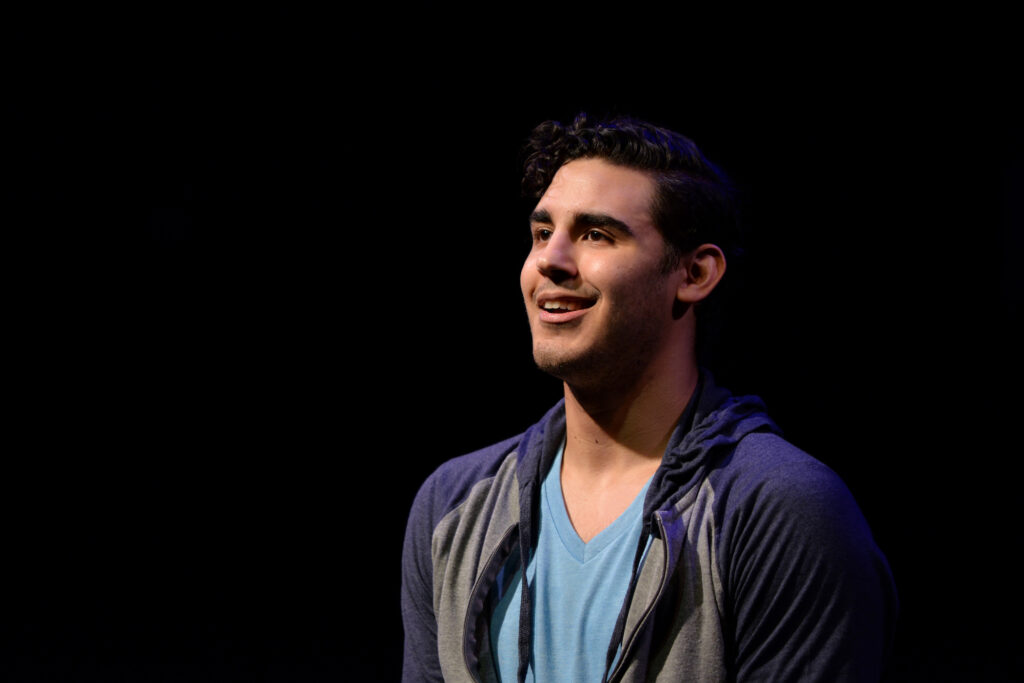 This show boasts lots of great musical numbers by Kleban and Hamlisch. The score itself is an emotional rollercoaster ride. And Music Director Linda Madonia conducts it with perfection. It starts with the hopeful "I hope I get it" sung in earnest by the ensemble. Then, there are the peppy almost vaudevillian tunes like "I can do that" (performed with zest by Matthew Weidenbener) and "Sing" (an amusing duet performed by Chloe Nadon-Enriquez and Grant Carriker).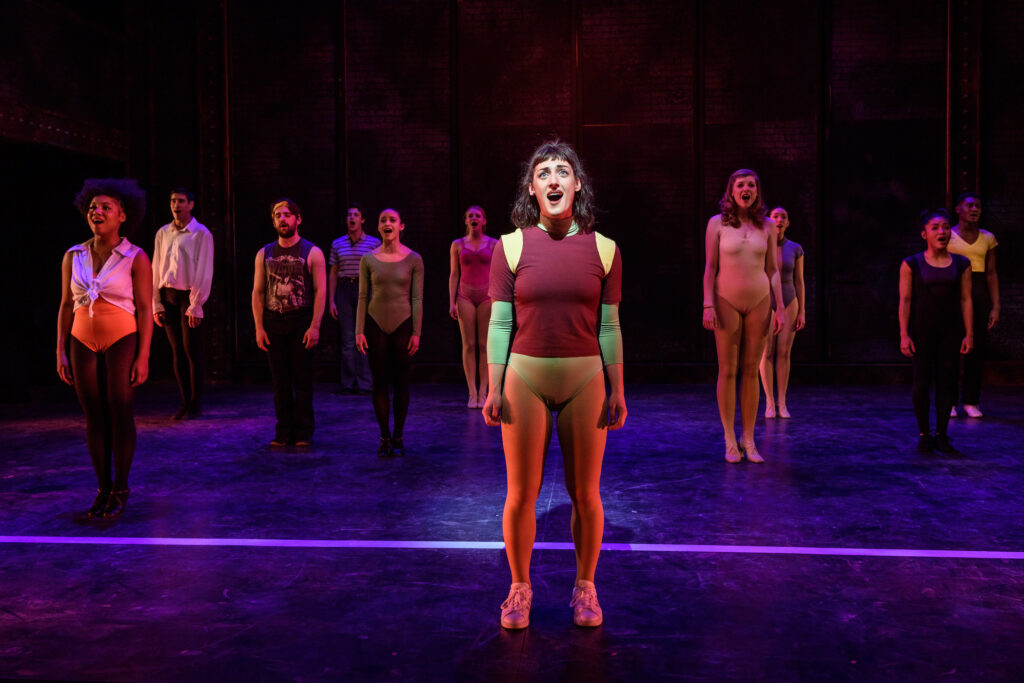 "At the ballet" (performed by Evans, Liz Conway, and Aalon Smith) is about sad childhoods that found momentary escapes at the theatre. The trio hit all the right harmonies. Smith, in particular, impressively belts out her at the ballet. There are so many songs to love and Adrienne Velasco-Storrs is commanding in two. She is cheeky in "Nothing" and full-on breathtaking in "What I did for love."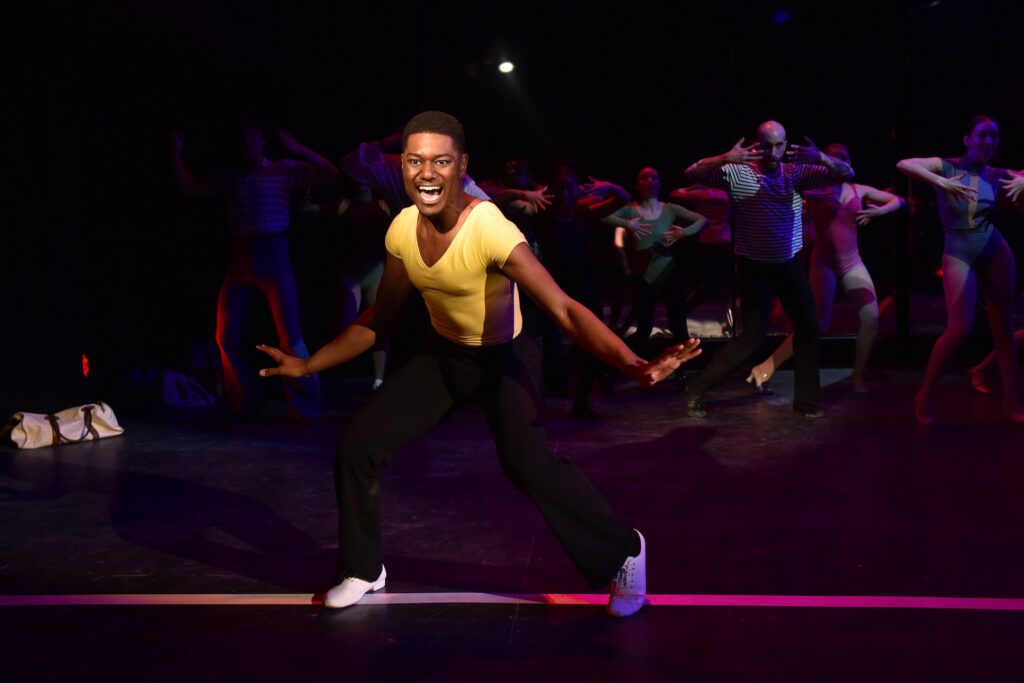 Yet, A CHORUS LINE is about dancing! And Choreographer Christopher Chase Carter doesn't disappoint. His finale is spectacular. Aided by Costume Designer Robert S. Kuhn, the ensemble is pure gold! The energetic, high-kicking, circle of performers is marveling. It's the happiest of endings to see all the chosen and not chosen dancers return for an electrifying curtain call.              
This CHORUS LINE is definitely doing it for love and it shows! Don't miss this amazing production.    
Running Time: Two hours with no intermission
At The Ruth Page Center for the Arts, 1016 N. Dearborn
Book by James Kirkwood, Jr. and Nicholas Dante 
Music by Marvin Hamlisch
Lyrics by Edward Kleban 
Directed by Brenda Didier
Choreographed by Christopher Chase Carter
Music directed by Linda Madonia 
Thursdays at 7:30pm
Fridays at 8pm
Saturdays at 4pm and 8pm 
Sundays at 2pm 
Additional performances: May 1st at 7:30pm, May 9th and 16th at 1:30pm, May 26th at 6pm 
Thru May 31st
Production photos by Michael Courier
For more Chicago theatre information and reviews, please visit Theatre in Chicago