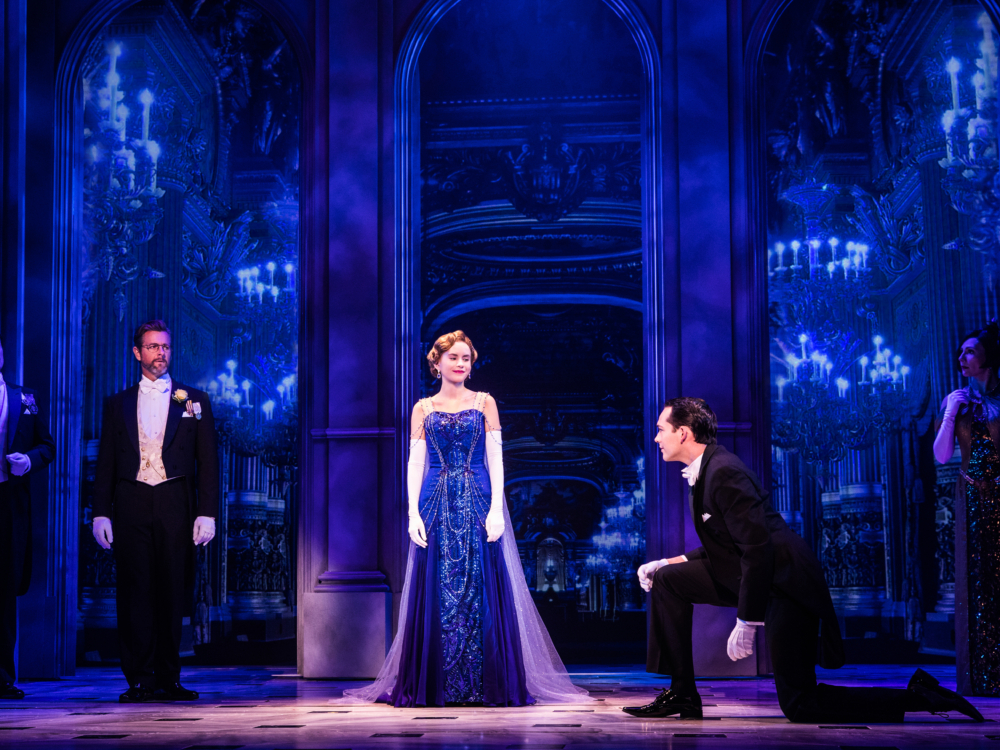 Broadway in Chicago presents ANASTASIA.
The creative team of Terrence McNally (book), Stephen Flaherty (music) and Lynn Ahrens (lyrics), inspired by the movie, made this epic story into a musical.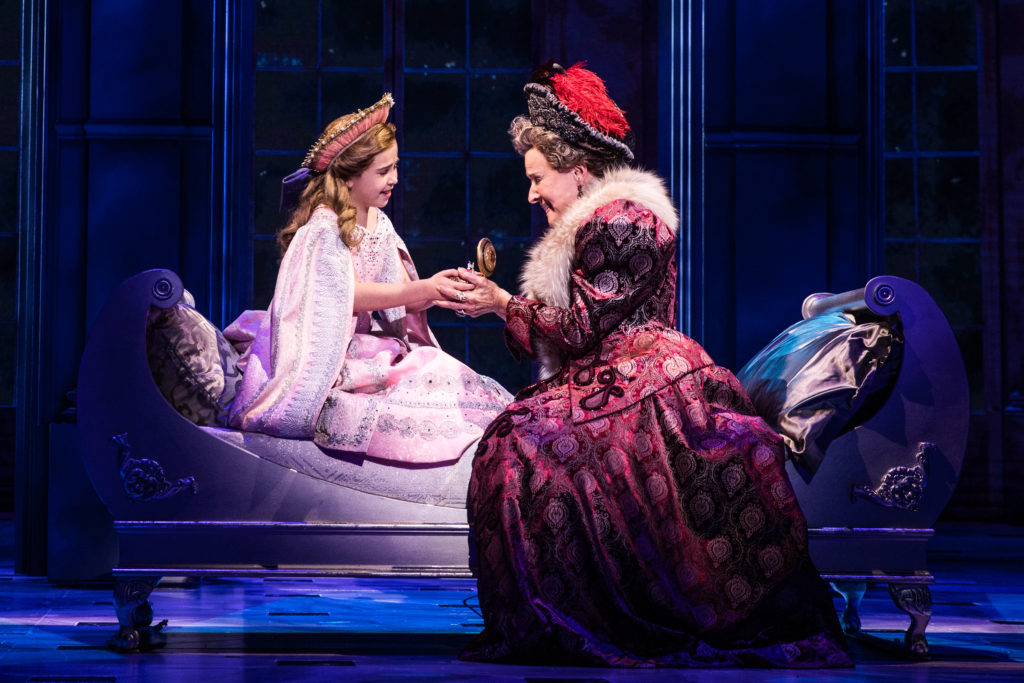 Anastasia is a Russian princess. Her fairytale life abruptly ends with her family being murdered. Although the country, now under communist rule, believes Anastasia perished with her kin, rumors persist that she has survived. When grandma (played by the regal Joy Franz) in Paris offers a reward for Anastasia's safe return, Dmitry (played by a dashing Stephen Bower) and Vlad (played by a hilarious Edward Staudenmayer) decide to con grandma for the money. Their "Anastasia" is a street sweeper named Anya (played by the lovely Lila Coogan). Along the way to the big reuniting, all the characters grapple with who they are and what they want.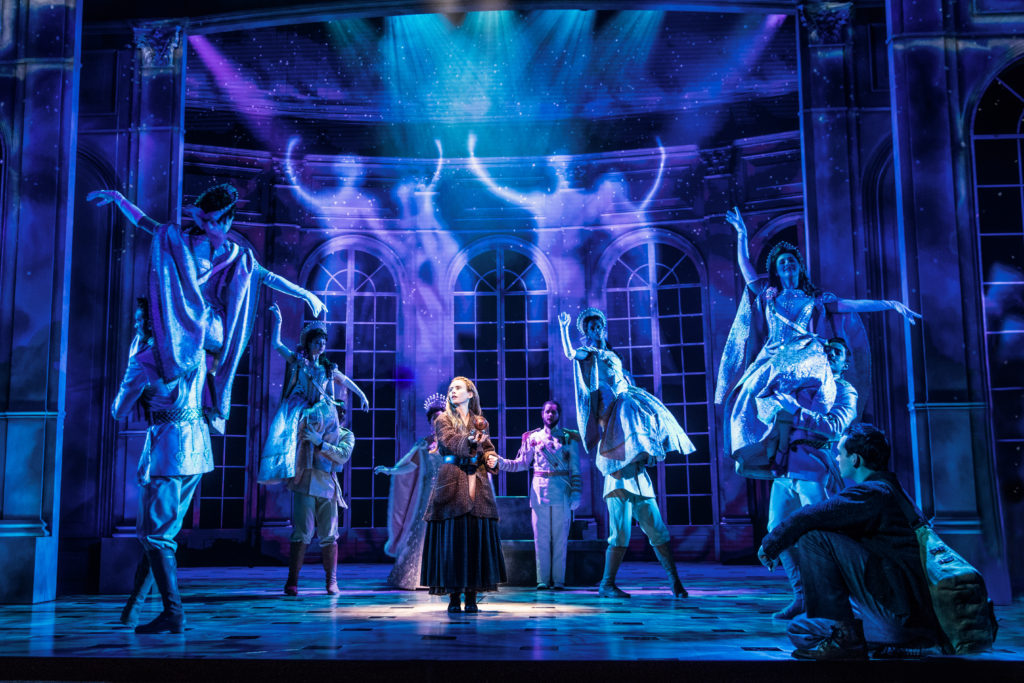 Although the story is intriguing, I found myself wondering who the target audience is. Initially, I thought it was young girls wanting to be princesses. Between the communist takeover and gun-toting threats of death to Anastasia, the story seems too intense for children. McNally is also challenged with keeping the book light enough for a musical but with enough information to understand the history. Although a few scenes show the transition from the glamor of the Romanov rule to the new military order, people without some knowledge of Russian history might find his overview skimpy and confusing.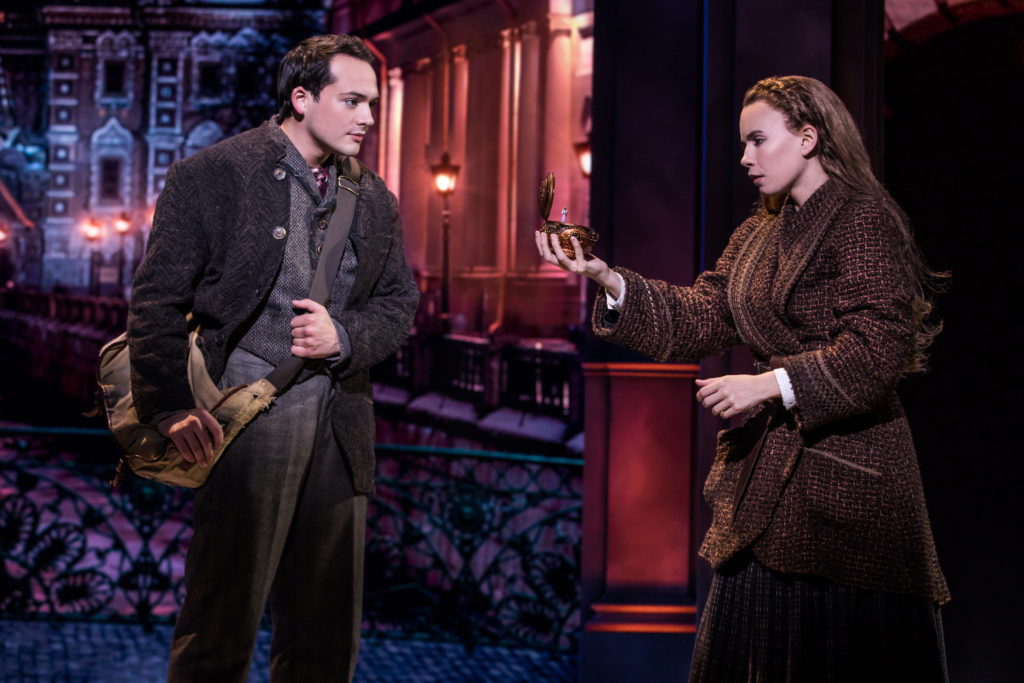 Still, I enjoyed ANASTASIA for its charm and elegance! 
ANASTASIA is definitely a looker. The costumes and projections are eye candy! Costume Designer Linda Cho stuns with international posh. At the Romanov Palace, Cho dresses the ensemble in winter white finery. The aristocrats are covered in sweeping gowns and capes lined in fur and jewels. Over in Paris, Cho goes from 1920s chic for a stroll down the promenade to elegant flapper for a sexy romp at the local club. Cho gives us a vibrant, evolving fashion show. Her showstopper is at the ballet. Cho dresses Coogan in an exquisite blue gown with intricate detailing on the back. Breathtakingly gorgeous!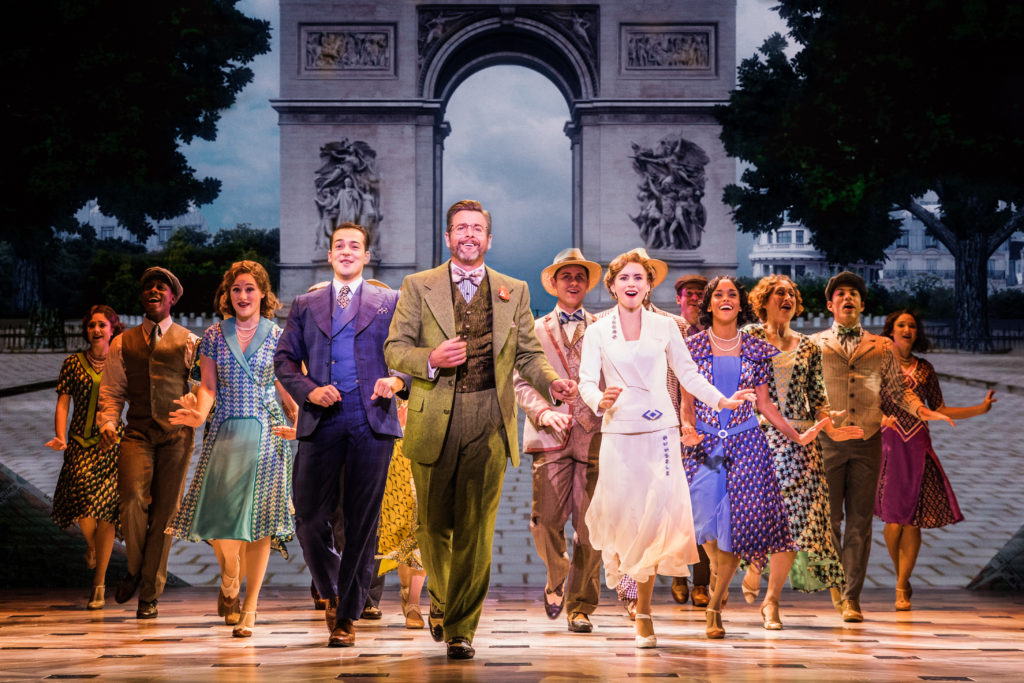 Adding plenty of panache to the aesthetic, Projection Designer Aaron Rhyne takes us on a ride from Russia to Paris. Rhyne impressively utilizes Alexander Dodge's set. Dodge uses colosseum arches to frame the stage and Rhyne's projections. Rhyne seamlessly shifts mood and locale with new projections. He changes a snowy winter ball to a dramatic bloody revolt. Traveling by train or seeing the Eiffel Tower over cherry blossoms takes on a virtual reality quality as the projections move swiftly past. This  type of detailed projections add several layers of visual storytelling to the show.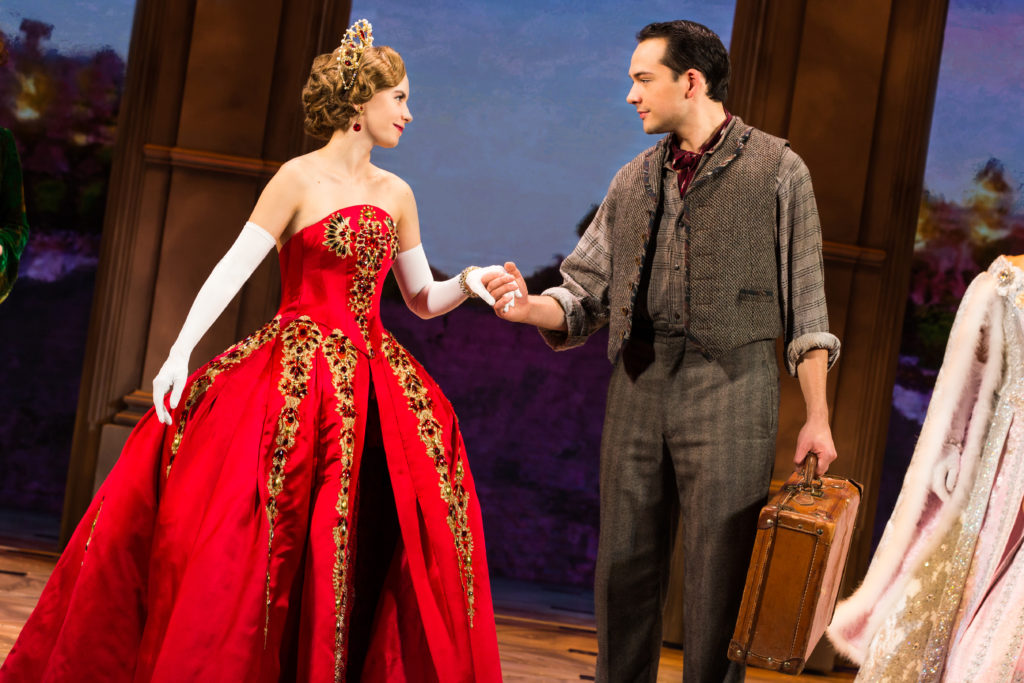 And nod out to the vivacious Tari Kelly (Lily) for her cheeky reminiscing in "Land of Yesterday". Later, she and Staudenmayer duet with "The Countess and the Common Man." The song is riotous with plenty of sexual slapstick.         
Running Time: Two hours and forty minutes with an intermission
At Nederlander Theatre, 24 W. Randolph
Inspired by the Twentieth Century Fox Motion Pictures
Book by Terrence McNally
Music by Stephe Flaherty
Lyrics by Lynn Ahrens
Directed by Darko Tresnjak
Choreographed by Peggy Hickey
Tuesdays at 7:30PM
Wednesdays at 2:00PM & 7:30PM (no matinee performance on Wednesday, March 27) Thursdays at 7:30PM
Fridays at 7:30PM
Saturdays at 2:00PM & 8PM
Sundays at 2:00PM & 7:30PM (no evening performance on Sunday, April 7) 
Thru April 7th 
For more Chicago theatre information and reviews, please visit Theatre in Chicago