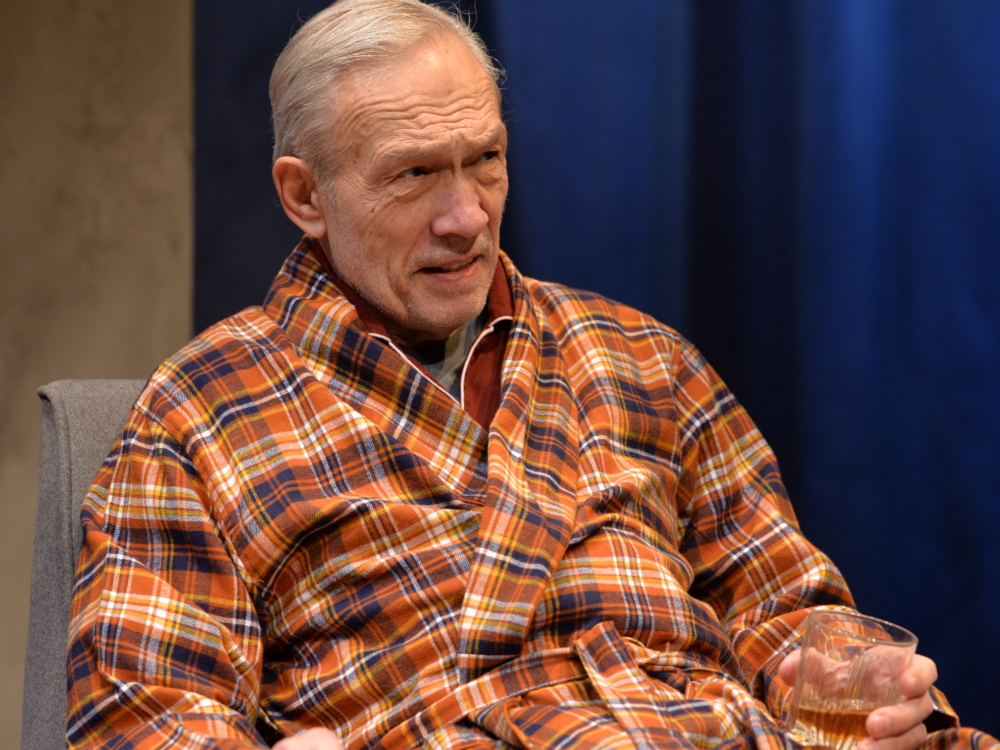 Remy Bumppo Theatre presents THE FATHER.
Florian Zeller's play is a bit of a puzzle. Zeller won the 2014 Molière Award for Best Play. Christoper Hampton translated Zeller's Le Père into English. THE FATHER debuted on Broadway in 2016 and led to Frank Langella winning a Tony for Best Actor in a play. The show has critical acclaim and global success. Unfortunately, Zeller's story left me less satisfied.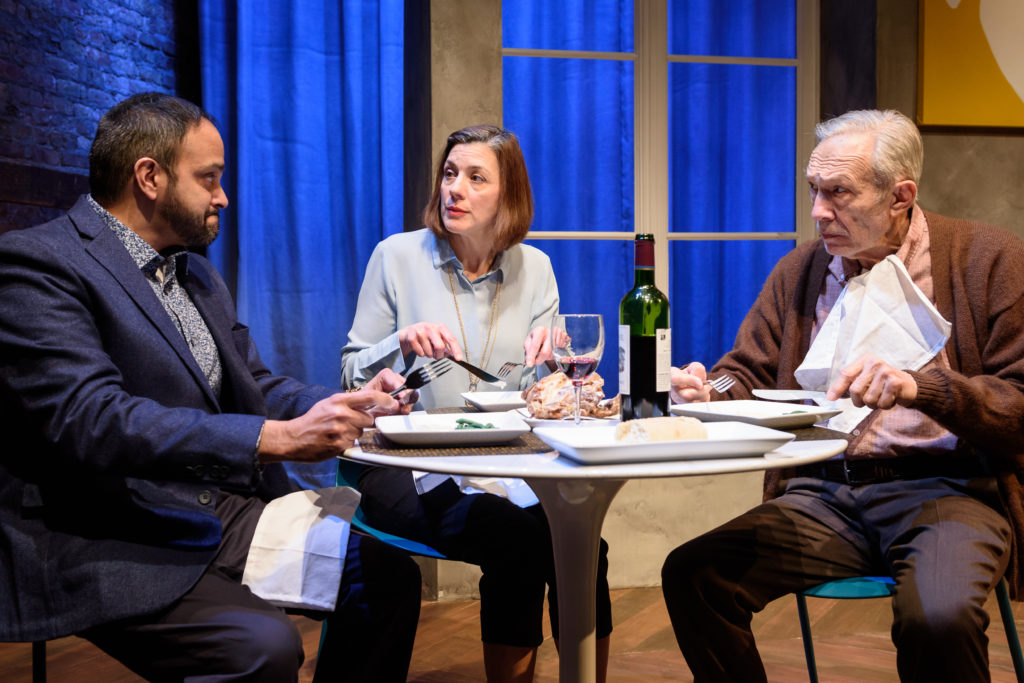 In the lead, David Darlow (Andre) is great. His performance has impressive bandwidth. Darlow goes the gamut: twinkly charmer to cantankerous curmudgeon to cruel abuser to muddled mess, sometimes within moments. Darlow plays an elderly man struggling with dementia. Although Darlow navigates his reality with authenticity, the actual reality of this man's full life remains unknown.
The play is "Still Alice" meets "Groundhog Day." Zeller drops us into Andre's life. We observe him interacting with his daughter talking about a move to London, a new caretaker or chicken for dinner. The scenes play out multiple times with different actors playing the daughter, the caretaker or the husband/boyfriend. Along with disappearing furniture, the confusing scenarios are intended to be an intimate glimpse into the reality of someone with dementia. Andre is unclear what is real, what is delusional, what has already happened, and what is happening. And so is the audience.  
Not only do we not know what is happening to this guy, we don't know who this guy is. He says he's a tap dancer. He daughter says he wasn't. Yet, she also said she was moving to London. Then, she said she never said she was moving to London. Later, she  reminds Andre that she is moving to London. Which is true? Which is happening? Or happened? Andre also sporadically berates his daughter and eludes to his favorite second daughter. He repeatedly asks about her. And his questions go unanswered. Mine too!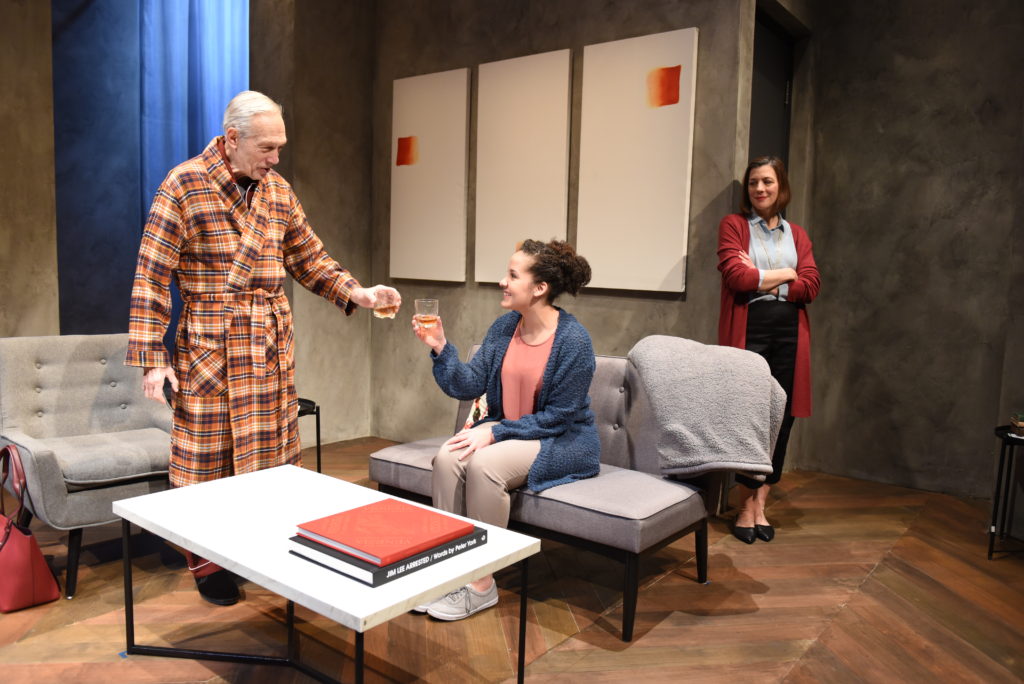 Although Zeller's portrayal of THE FATHER may be clever, there are missing bits and pieces. Without an understanding of who this guy was and is, our emotional investment is limited. When Darlow sobs, I feel sympathy but not real empathy. I never have a firm grasp on the true reality of THE FATHER.   
Running Time: Ninety minutes with no intermission
At Theater Wit, 1229 W. Belmont
Written by Florian Zeller
Translated by Christopher Hampton
Directed by Kay Martinovich
Thursdays, Fridays, Saturdays 7:30pm
Sundays at 2:30pm
Thru March 3rd  
Photos by Michael Courier
For more Chicago theatre information and reviews, please visit Theatre in Chicago