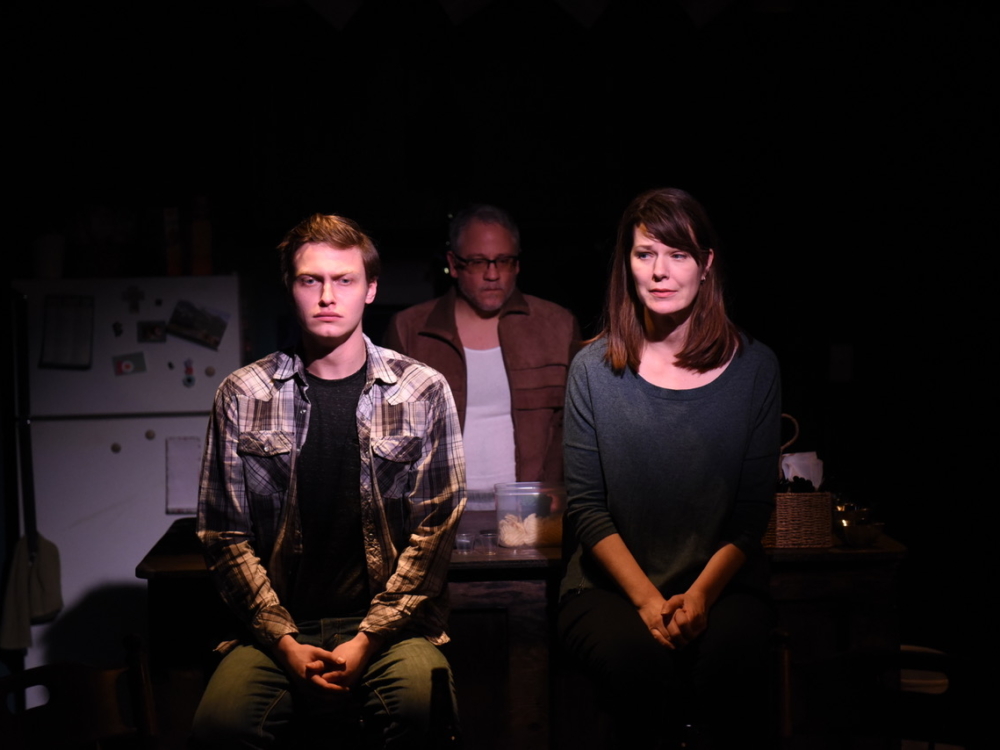 The Factory Theater presents the World Premiere of MAY THE ROAD RISE UP.
'May the road rise up' is the first line in a popular Irish blessing. Wishes for an easier life is the perfect sentiment for people struggling under the weight of hardship. The title sets the tone as Playwright Shannon O'Neill debuts her story about an Irish family celebrating a milestone while still grieving their past.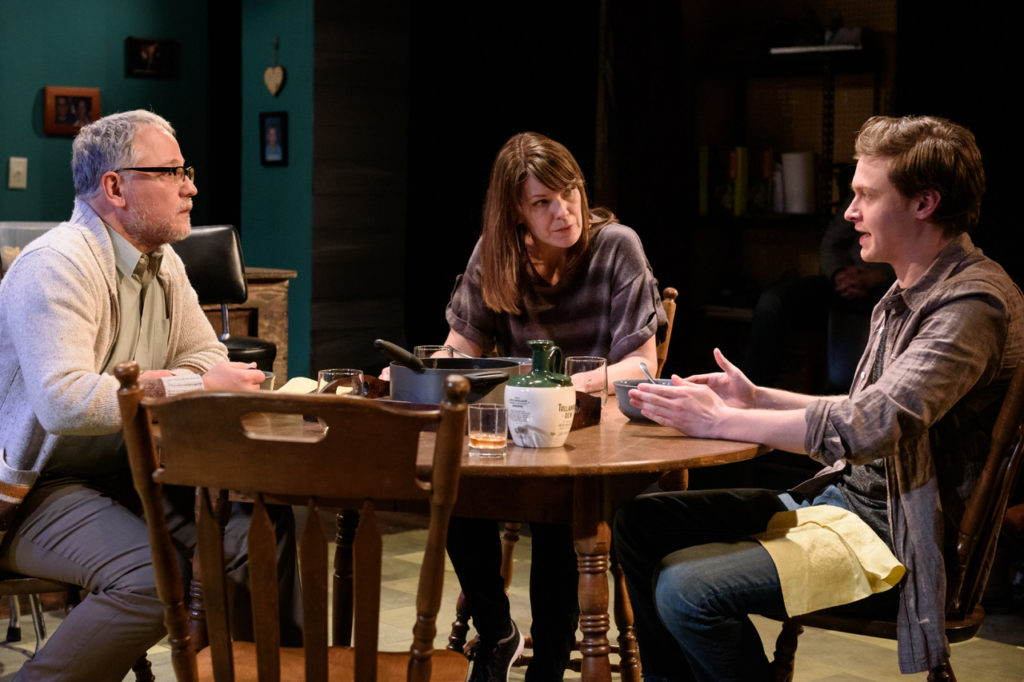 Michael (played by Vic Kuligoski) has been away from home for five years. He returns for his grandpa's (played by Patrick Blashill) birthday. His absence has caused a rift not only with his family but also his friends. He left home to escape the pain of losing a loved one. He now has to figure out how to repair the damage from his abrupt departure.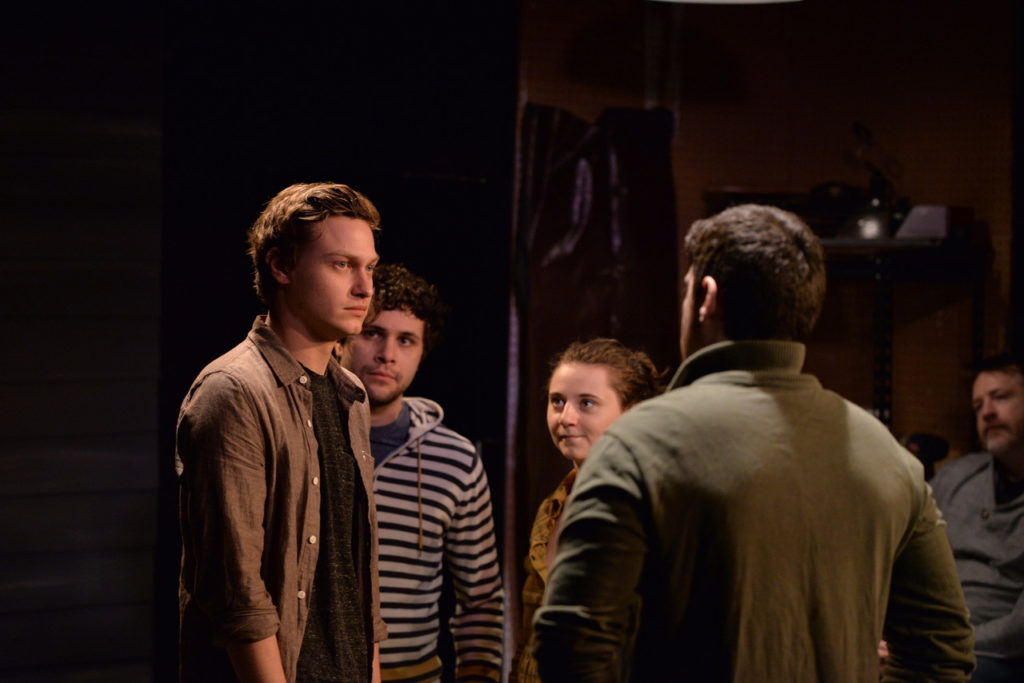 O'Neill penned a three generational redemption story. Loretta Rezos (Patty) plays mother/daughter to Kuligoski and Blashill. At the heart of the tale is the threesome attempting to salvage their family after a tragedy. The tragedy is never discussed in great detail. Instead of narrowing in on the cause of the grief, O'Neill chooses to focus on the relational aftermath. Although some of the dialogue sounds contrived, the relationships feel real. And in typical Irish fashion, O'Neill has this family yelling, drinking and loving with unapologetic passion.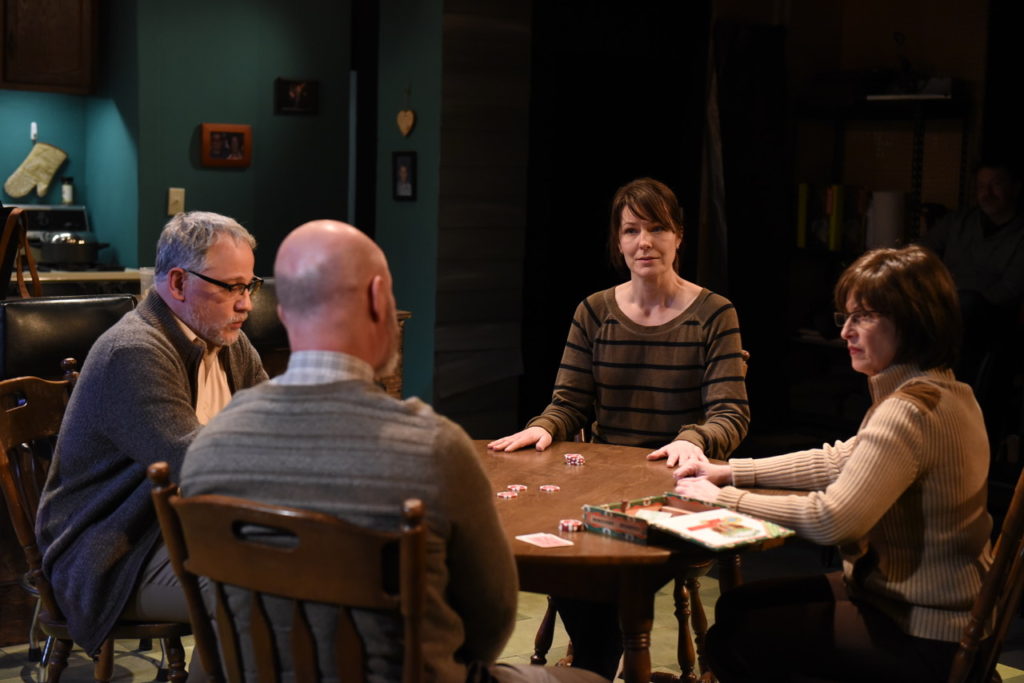 Director Spenser Davis orchestrates this dramedy with authenticity. A first kiss feels unrehearsed and spontaneous. Poker banter sounds spiked with whiskey. An awkward car ride is the impetus to an honest exchange. Davis skillfully balances the serious and the playful. A looming sadness is intermingled with pure merriment. The ensemble own their roles and their connection to the family. Especially noteworthy are an effervescent Julia Rowley (Ruby) and the hilariously wise-cracking Maggie Cain (Evelyn). 
MAY THE ROAD RISE UP is a peek into an Irish family coping with life after death. Although it's more of a snapshot than a family portrait, I enjoyed getting to know the clan and their friends.           
Running Time: One hundred minutes with no intermission
At Factory Theater, 1623 W. Howard 
Written by Shannon O'Neill
Directed by Spenser Davis
Fridays and Saturdays at 8pm 
Sundays at 3pm 
Thru March 30th 
Production photos by Michael Courier
For more Chicago theatre information and reviews, please visit Theatre in Chicago