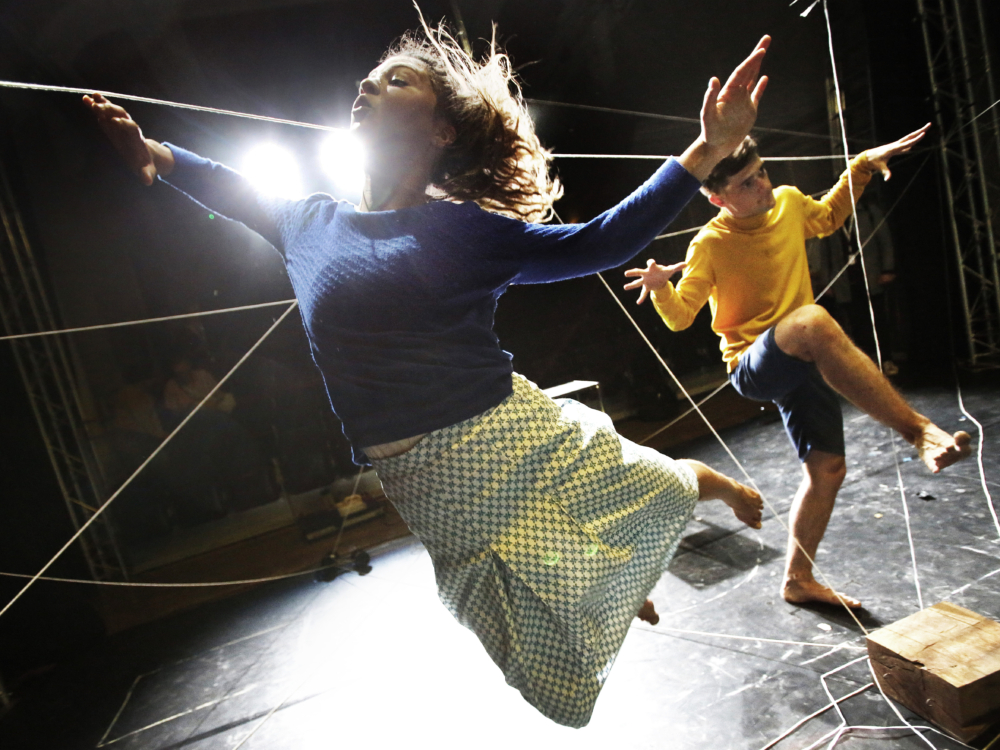 Chicago Shakespeare Theater, Bronks, and Richard Jordan Productions with Theatre Royal Plymouth and Big in Belgium in association with Summerhall present Bronk's US/THEM.  
On September 1, 2004, terrorists invaded a school in Beslan, North Ossetia, Russia. 1,200 children and adults were held captive for three days. Caryl Wijis (playwright, director, co-creator) and Thomas Vantuycom (co-creator) imaginatively explore this tragic siege. By using children as the narrators, Wijis and Vantuycom's storytelling takes on an unexpected playful innocence.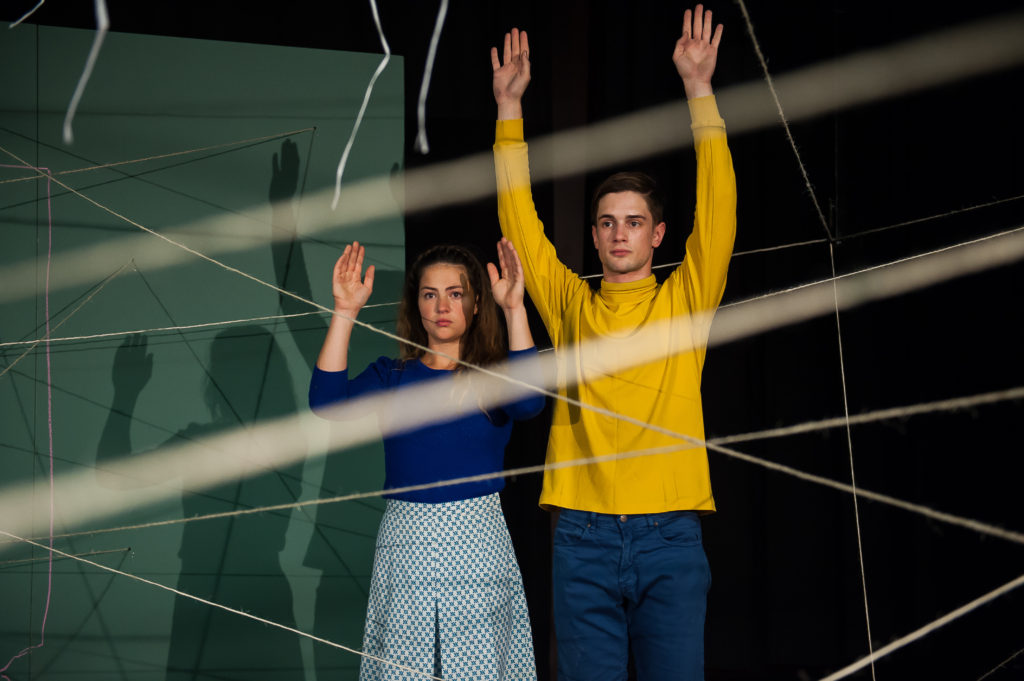 Gytha Parmentier and Roman Van Houtven burst on-to-the-stage with a kid-like-I-know-something-you-don't-know enthusiasm. They speak in unison while crawling over each other as they draw a chalk outline of the school. They rattle off statistics of the tragedy like classroom story problems. They hang long strings every which way effectively closing off the open space to illustrate how crowded the gym got.  Parmentier and Van Houtven put us in this  gymnasium and force us to understand what happened to them.    
Although their narration is laced with horrific details, their storytelling never loses its innocent quality. Parmentier and Van Houtven are children living through the inconceivable. They describe the effects of dehydration. Van Houtven boasts about breaking his record for not peeing. They relate how a terrorist had to keep his foot on a detonator for two hours. They even show us how a terrorist was relieved from the task. The concept is blood-chilling yet they make it almost into a game with their rhythmic movements. Later, Parmentier recounts being on a variety of news channel but filmed on the wrong side. She insists her right side is her better side.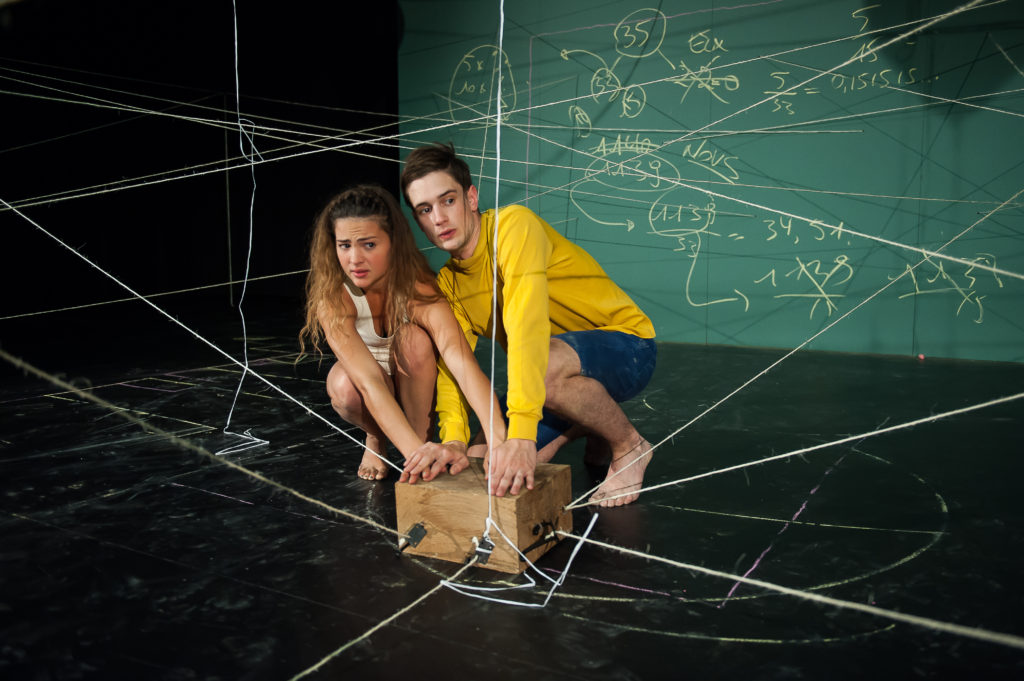 The details the twosome relay are frightening. They tell us how the hostages were forced to stand with their hands in the air. They talk about how hot it was. They point out all the bombs  around them. As gruesome as the tale is, Parmentier and Van Houtven convey it with childlike wonder. At one point, Parmentier suggests maybe she could pay off the terrorists with 5 rubles and some Barbies. They are kids first, hostages second. They even give us several possible endings before settling on the truth. They see it and life as a game to win.  
US/THEM is unique and innovative. I highly recommend seeing it for the powerful storytelling and the disturbing story.      
Running Time: Sixty minutes with no intermission
At Chicago Shakespeare Theater at Navy Pier
Playwright, director and co-creator Carly Wijs
Co-creator Thomas Vantuycom
Tuesday, Wednesday, Thursday, Fridays, Saturdays at 7:45
Saturdays and Sundays at 2pm
Thru February 3rd 
For more Chicago theatre information and reviews, please visit Theatre in Chicago