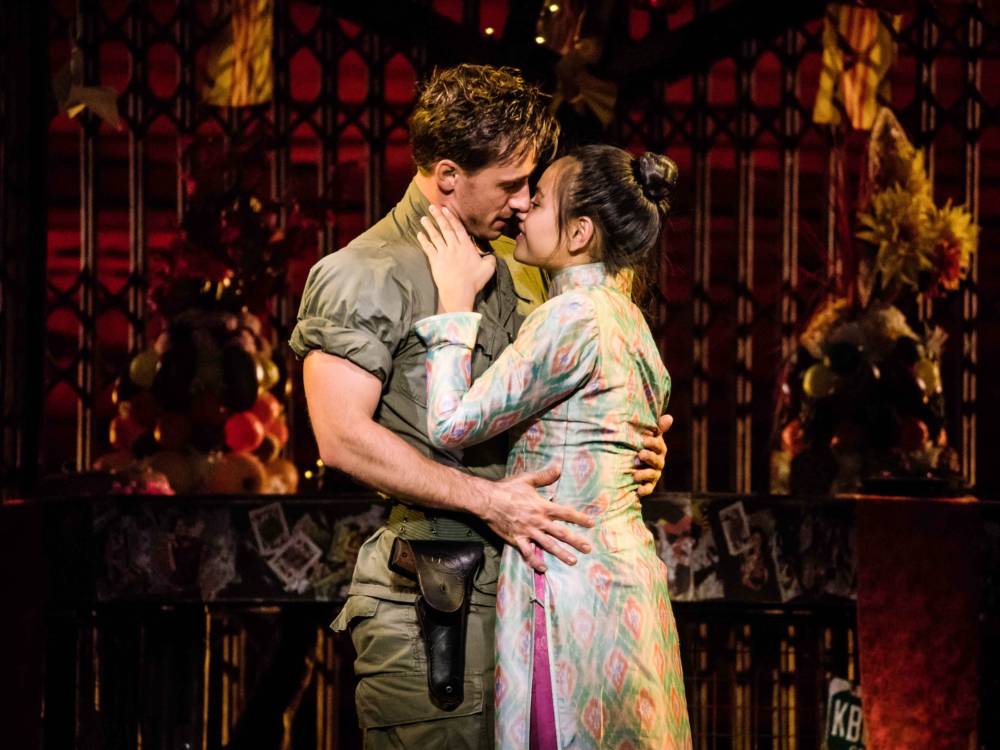 Cameron Mackintosh's acclaimed new production of Boublil and Schönberg's legendary MISS SAIGON. 
This is my second time seeing MISS SAIGON. I love it hard! The score is fierce. The action is thrilling. And this production has cast powerful principles in Red Concepcion (The Engineer), Emily Bautista (Kim), Anthony Festa (Chris) and J. Daughtry (John). Plus, a 42-member ensemble provide visually spectacular scenes from bawdy whorehouse to thundering soldiers' march to a chaotic helicopter escape.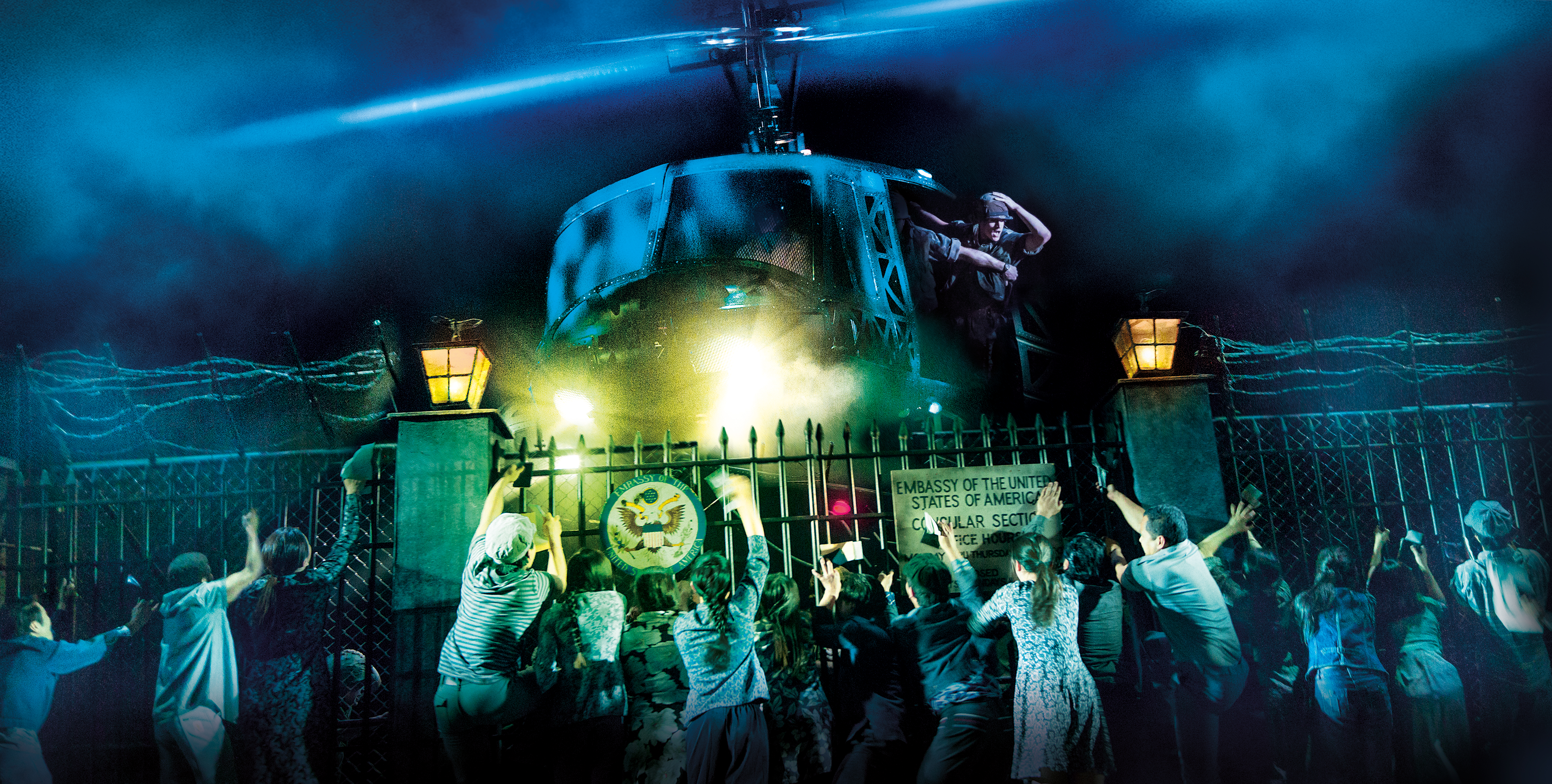 The story is set in the Vietnam War. At a brothel, the hookers compete to win the title of 'Miss Saigon' for the night. The Engineer orchestrates the raunchy selling of sex. His newest acquisition, Kim, is a seventeen year old war orphan trying to survive. During her first tryst, Chris, an American soldier, falls in love with her. Despite the primary love focus, the wrappings on this story is about the casualties of war. The Vietnamese people trying to escape their ravished home country.  The children fathered by American soldiers and rejected by Vietnamese authority. In the second act, Daughtry leads in all male chorus in a searing Bui Doi. The men sing of these innocent children 'conceived in hell and born in strife' as  pictures of the 'living reminder of all the good we failed to do' flash behind them. Poignant!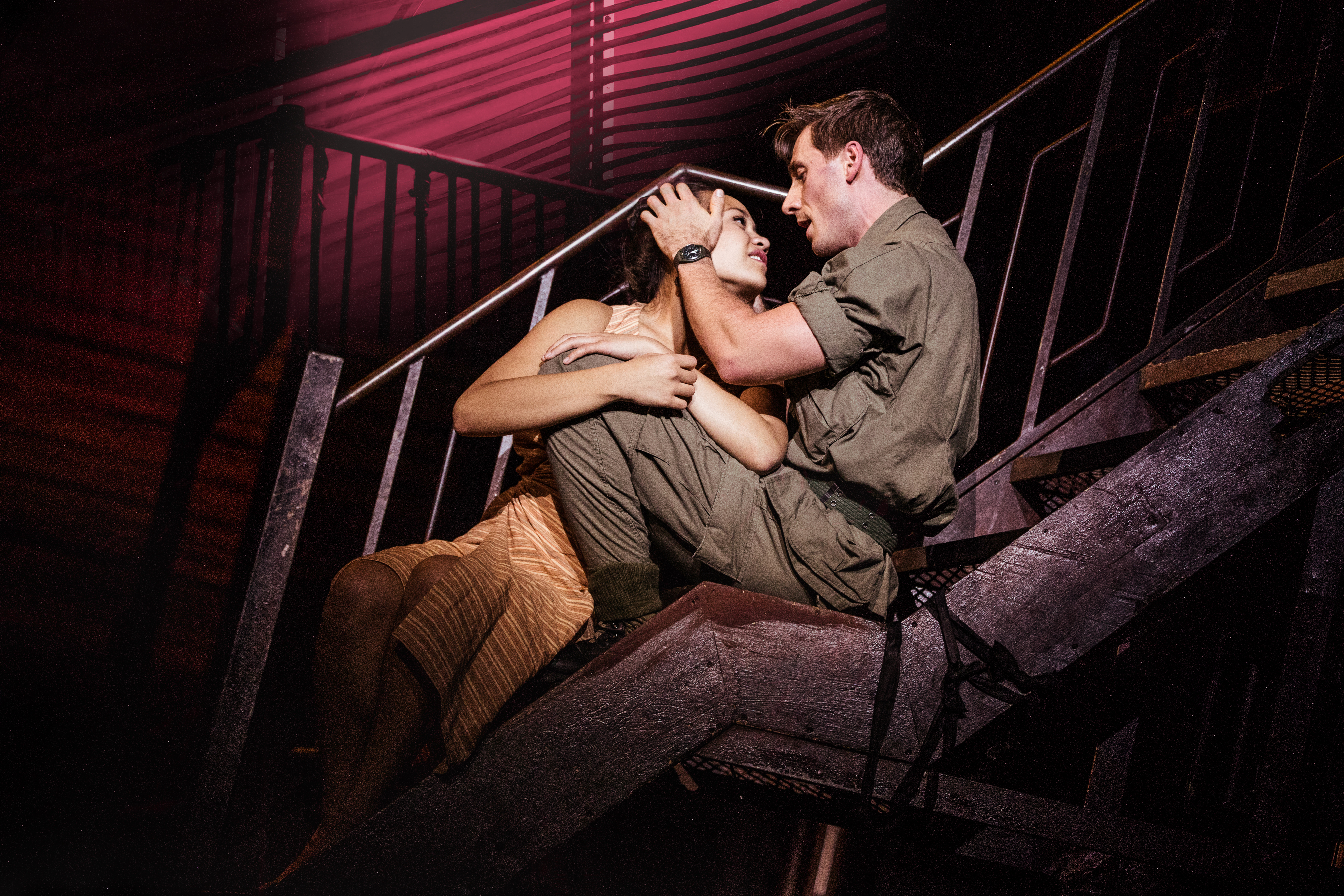 I love the score! Bautista and Festa have steamy and romantic duets in Last Night of the World and Sun and Moon. Bautista beautifully reprises Sun and Moon the second act. She also gives haunting renditions of I Still Believe, The Movie in My Mind andYou Will Not Touch Him. A commanding Festa passionately pleads Why God Why?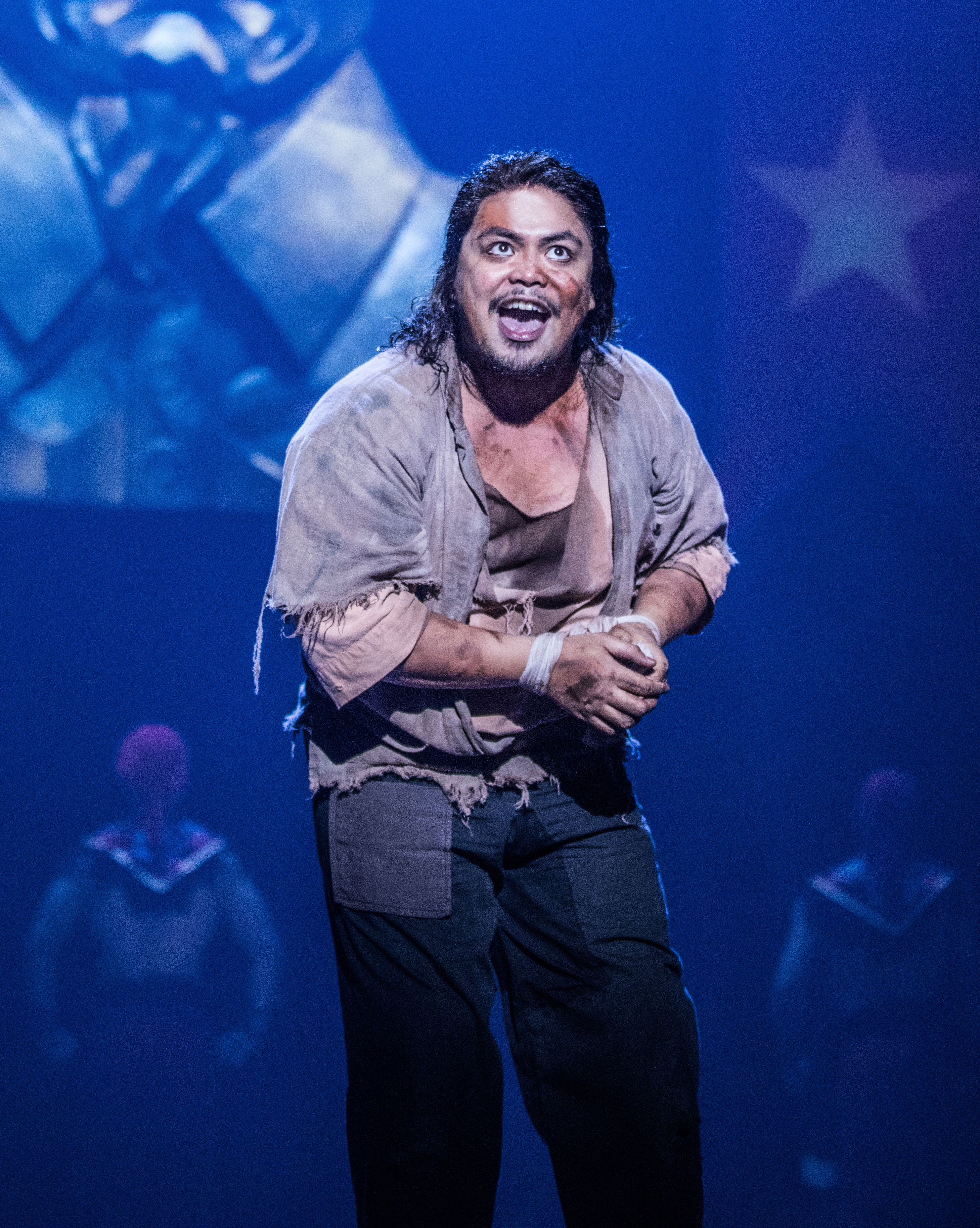 As gorgeous as the ballads are, other numbers are fun, upbeat and playful. The charismatic Concepcion leads the singing and dancing in diddies like The Heat is On and American Dream. Despite his propensity for debauchery and deceit, Concepcion is likable and provides comedic relief in the heaviness of the war realities.
Go see MISS SAIGON for the first, second or tenth time. The story is marring. This production is excellent. And the score is unforgettable. I'm still hearing it in my soul three days after curtain.
Running Time: Two hours and thirty minutes includes an intermission
At Cadillac Palace Theatre, 151 W. Randolph
Music by Claude-Michel Schönberg 
Adapted from original French lyrics by Alain Boublil
Lyrics by Richard Maltby Jr. and Alain Boublil
With additional lyrics by Michael Mahler
Book by Jim Brochu
Additional lyrics by John Bettis and Marie Cain
Directed by Laurence Connor
Music directed by Bob Avian
Choreography by Geoffrey Garratt
Tuesdays at 7:30PM
Wednesdays at 2:00PM & 7:30PM
Thursdays at 7:30PM (no performance on Nov. 22)
Fridays at 7:30PM (added 2:00PM matinee on Nov. 23)
Saturdays at 2:00PM & 8:00PM
Sundays at 2:00PM
Thru December 8th
Tickets at Broadway in Chicago
For more information and reviews on Chicago theatre, visit Theater in Chicago.