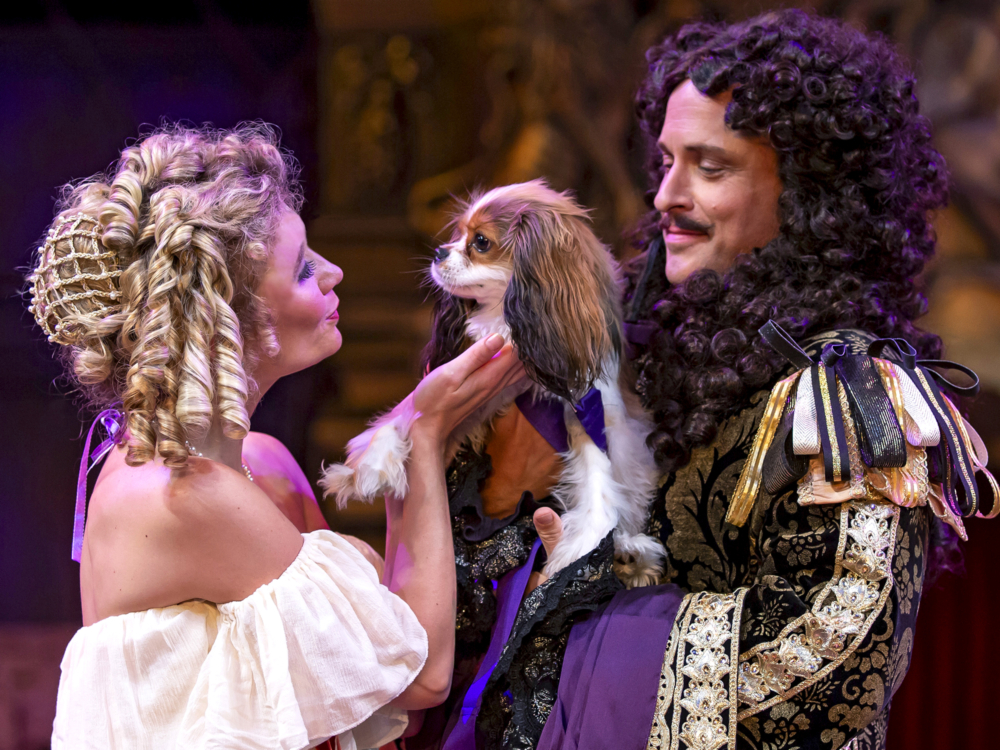 Chicago Shakespeare Theater presents the North American premiere of Olivier Award-winning comedy NELL GWYNN.
Playwright Jessica Swale imagines the details in the real-life rise of Nell Gwynn from nobody to leading lady on the London stage and in the King's bed. Swale fills-in-the-gaps on the legend of Nell Gwynn. She writes a witty tribute to the feisty woman who quickly became a stage star and then a royal mistress. Swale's play is a hilarious 'teachable moment'. Nell (played by the effervescent Scarlett Strallen) educates the playwright, actors and even the King in the true depth of women's passions, needs and desires.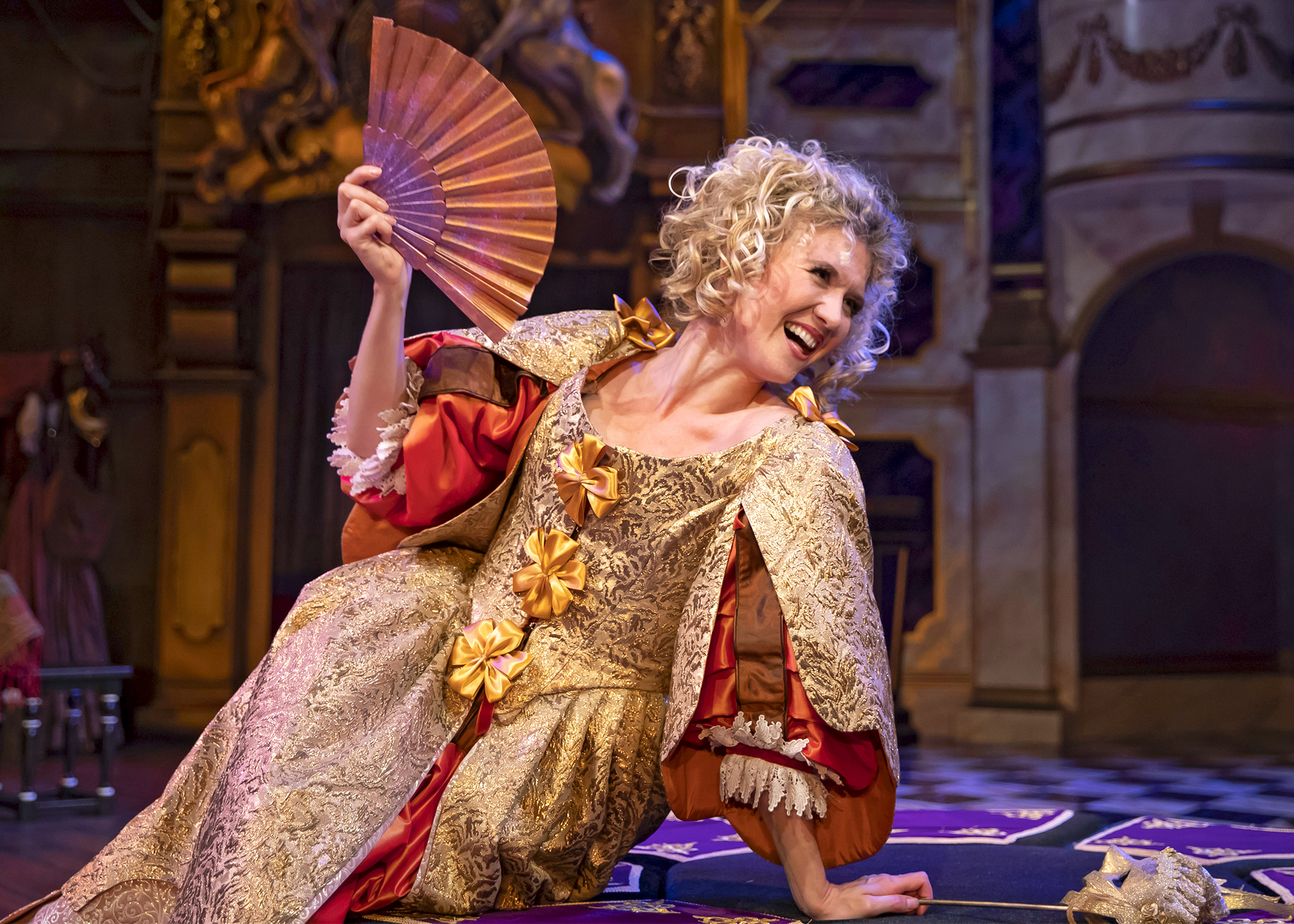 The play begins with Ned (played by Richard David) stumbling through his monologue. Hecklers (hopefully they were all staged cast members) catcall from the audience.     Strallen jumps to his defense taking down the most vocal abuser with her fierce quick wit. Simultaneously, taking his cue from fashionable Paris, King Charles II (played by the commanding Timothy Edward Kane) is pushing theatre companies to use women to play female roles. Viola! A star is born.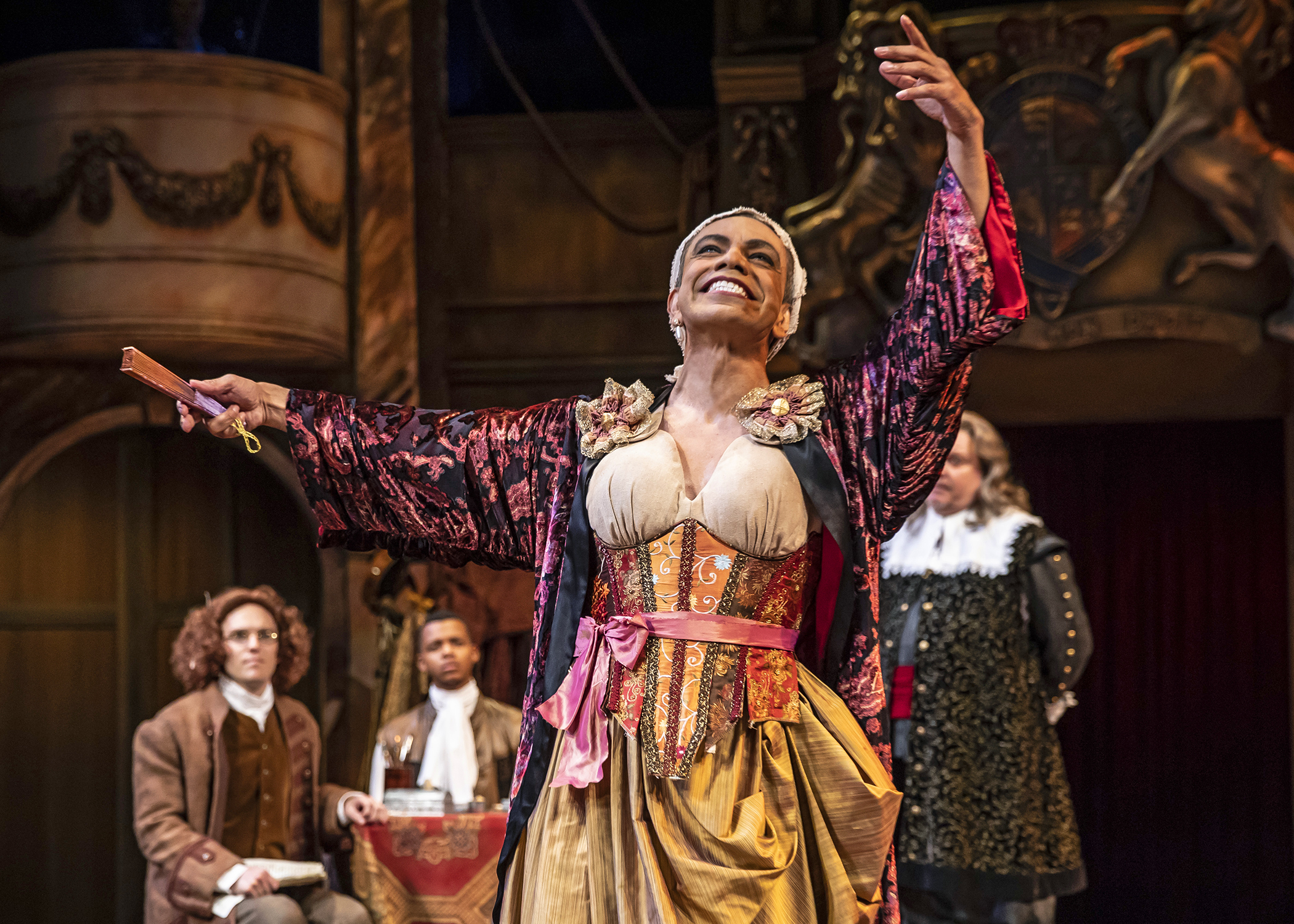 Swale leans into the provocative inclusion of women to the stage. She has the backstage chatter discussing the 'oddness' of the idea of actresses. The outstanding David Bedella (Edward), who has long played the female characters, is resistant. Bedella's argument, attitude and creative process makes for some of the best comedy in the show. At one point in a rehearsal, he wants to know what the door is made of. He explains why he needs to know by sharing a sensational backstory for his one-line character. An elegant Bedella is ridiculously funny. Also, adding to the humor is Natalie West's (Nancy) daft delivery. She is a hoot!! During a multiple suicide rehearsal scene, her awkwardness is slapstick perfection.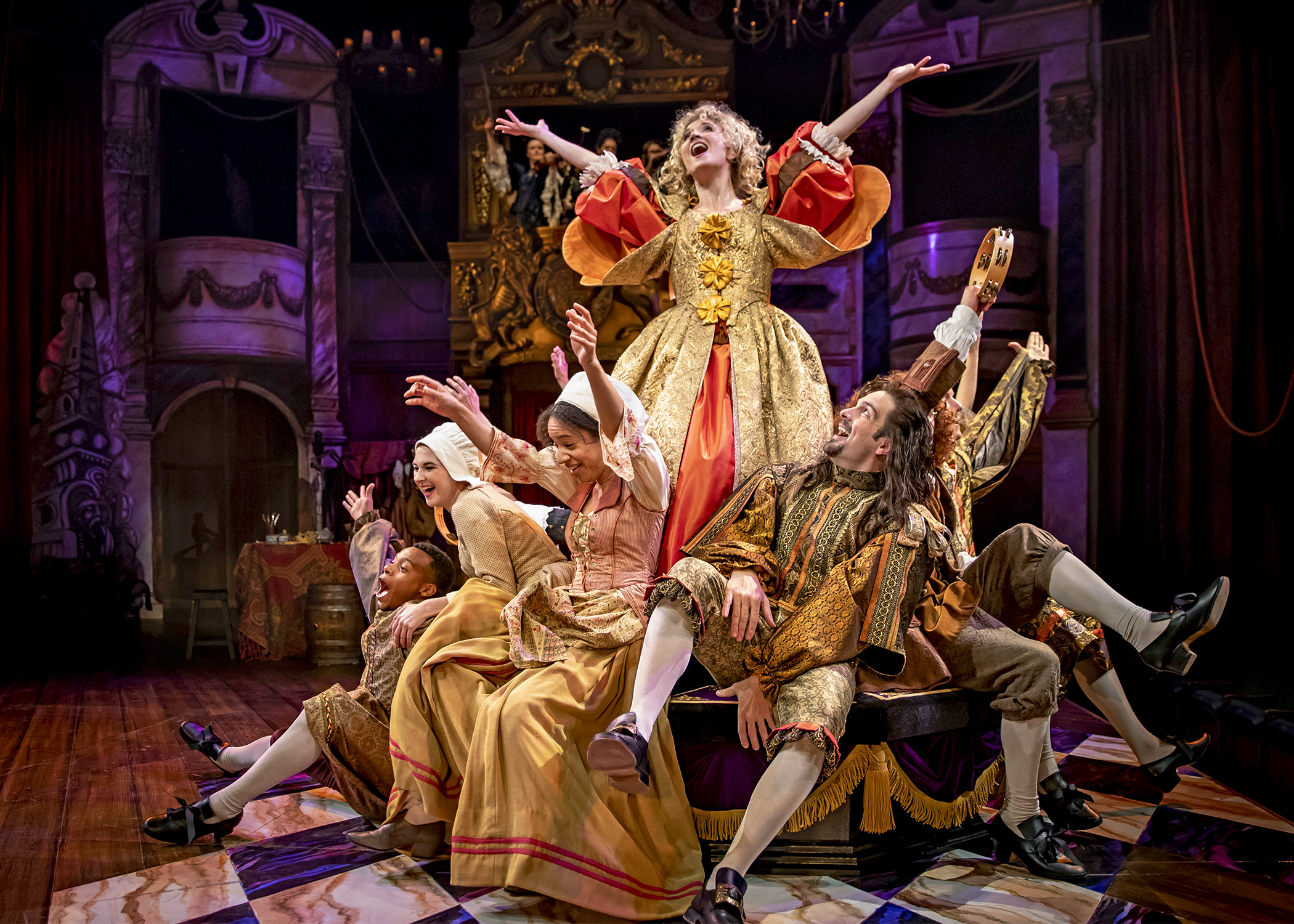 Under the skillful direction of Christopher Luscombe, the terrific ensemble give us a playful and intimate peak at life behind the curtain and behind the throne. Strallen's allure is her moxie to straddle both those worlds. Onstage, she kicks up-her-heels in bawdy merriment. Offstage (but still onstage), she and Kane share an unexpected love anchored in authenticity. Strallen has an endearing struggle to be both actress and lover, as well as, other roles. 
Swale makes Nell's struggle relatable. Here is a woman trying to find her voice and purpose in a man's world, in roles men wrote for her. Swale's clever story is timely,  inspiring and pure entertainment. I thoroughly enjoyed meeting the legendary Nell Gwynn!!  And nod out to our own Chicago theatre legends Larry Yando (Arlington) and Hollis Resnik (Queen/Ma) who bring depth and breadth to the storytelling in their supporting roles. 
Running Time: Two hours and thirty minutes includes an intermission
At Chicago Shakespeare Theater on Navy Pier
Written by Jessica Swale
Music by Nigel Hess
Directed by Christopher Luscombe
Music direction by Jermaine Hill 
Tuesdays, Wednesdays,Thursdays, Fridays at 7:30 p.m. 
Wednesdays at 1 p.m.
Saturdays at 3 p.m. and 8 p.m.
Sundays at 2 p.m. 
Thru November 4th 
Production photos by Liz Lauren
For more information and reviews on Chicago theatre, visit Theater in Chicago.