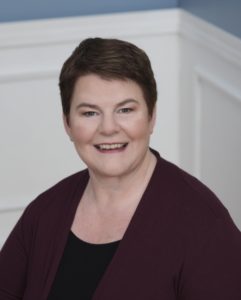 March madness is easily a term for on and off the courts. All month Chicago was in its winter woes. A bitter, cold wind off the lake was the usual norm. It's been gross and the dreary chill is predicted to dominate the beginning of April.
I wrote down and worked on my March goals. Although I did much better this month than February hibernation, I'm still struggling to achieve my objectives. This winter has sucked the life out of me. I'm generous saying I'm in the C range on success. I'm average all over the place. In the Josh work-outs, I had a DC trip and then he was sick. A possible 13 work-outs turned into 9 sessions. I only went to yoga once. Even though I had a record stepping day of 23,666 steps, I also had a couple 3K days. I hosted a small Oscar viewing party, reviewed 7 of 9 plays, and had a career makeover.
I'm ready to make a change in my career. I've worked at the National Runaway Safeline for fourteen years. It would be my honor to continue my NRS' tenure in the role of Executive Director. I've applied for the position and have several pages of ideas for growth and innovation. Because my promotion isn't a certainty, I'm also exploring other positions. I've been interviewing for executive director positions at other nonprofits and senior fundraising or communication positions in larger institutions. At the advice of Mike, my HR guru, I've colored my hair and had a professional headshot done. With Joel's, my communications consultant, encouragement, I updates my LinkedIn profile and am supplementing it with articles in my areas of expertise. I've had advice from various trusted people in my inner circle. I'm fortunate to have loving supporters. Change is coming. And I'm excited for a new chapter in my life.
And as for my 2018 goals…
Student for life: I started off the month at the Leading for Good summit. Chicago brought together nonprofit, corporate, municipal, academic and foundation leaders. The discussions focused on the future of mission-driven organizations. Future leaders must be solution-oriented with emotional intelligence (integrity and honesty). They must be able to blend business with technology and people with technology. Leaders need to be able to have a clear head and lead thru chaos. The chaos is only going to amplify not dissipate. The day was invigorating. I felt connected to a much bigger cause than just my organization. I'll be going to the follow-up presentation on April 23rd.
I'm shocked and delighted to report that I've listened to 3.42 books. The first was The Culture Code, The Secrets of Highly Successful Groups by Daniel Coyle. Coyle dissected multiple successful team; improv, sports, tech start-ups, etc.. The most memorable story was about Spurs Coach Popovich. He highlighted how the coach took the team out after a devastating loss to the Heat. Popovich, who worked on a personal connection with each player, rearranged the restaurant to ensure the team was together. He greeted each player with a hug. His actions made me misty. He's a beautiful leader.
I had many takeaways from this book. For one, give negative feedback in person not electronically. Another is to couch the feedback with 'I'm giving you these comments because I have high expectations and I know that you can reach them.' As a leader, I should be the 'architect of the green house not the plant everyone wants to be.' And vulnerability is strength. I need to create a space of safety for me and others to share. I want to aim for candor not brutal honesty. Three questions I could use to be vulnerable and set the tone for honesty:
What is one thing I currently do that I should continue to do?
What is one thing I don't frequently do that you think I should do more often?
What can I do to make you more effective?
My next book was at my niece's suggestion. I was hesitant. My perception based on the title was that it was a negative, self-centered approach to life. I was wrong.  The Subtle Art of Not Giving a F*ck by Mark Manson makes you question how you define yourself. Not giving a f*ck does not mean being indifferent. It means being comfortable with being different. Individuals must give a f*ck about something more important than adversity. And we must remember that throughout our lives and our day that we are always choosing what to give a f*ck about. Two huge nuggets that Manson left me with are…
"Happy people are the ones who enjoy the struggle not just the victory."
"For change to happen, you need to realize you're wrong about something."
Sue James told me about my third book, My Year with Eleanor: A Memoir by Noelle Hancock. It's frothier than my 2018 book collection to date. After the author was fired from her job, she saw the quote from Eleanor Roosevelt, 'do something every day that scares you.' Hancock chronicles her escapades as a twenty-something writer trying to be less afraid. She splices in nuggets about Eleanor's life. It has that familiar premise of the movie and book "Julie and Julia" about a writer cooking all Julie Childs' recipes. Although Hancock starts out with trapeze and skydiving stunts, she goes surprisingly deep. She works through a sleeping pill addiction. She interviews past boyfriends to learn more about herself. She spends time at a morgue and crematorium and graphically narrates her experience. Gross and engrossing! She ultimately chronicles her climb up Mount Kilimanjaro. What started out as a 'beach read', turned into a book of sustenance. I also disturbingly learned Eleanor harbored antisemitism.
As I've confessed over the last two months, I've been reading Moral Combat since Christmas. The book is an interesting history of sex and gender roles in the U.S. and all the sectors influenced by them like; churches, politics, Hollywood. Despite the compelling content, the writing is textbook reading. This month, I had a huge surge in digesting content. I'm at 75% read, up from 33% in February because I started listening to it on Audible. I'm always walking when I'm listening so I can't fall asleep. Three hours and twelve minutes left to listen. 😉 
Be an Advocate for Vulnerable Populations:  I attended the National Youth Homelessness Summit in DC. The two day conference had many great speakers, introduced new research and brought together a panel of government agencies. Despite the credentials of the keynote speakers and Federal panel, the most important session is the youth panel. Young people, from across the country who have experienced homelessness, helping a room full of human services providers understand from the youth's personal experience. It's one thing to say 'we want to help youth' but it is much more impactful to ask/listen 'how do youth want to be helped?' These young people bring a truth and passion that is essential for services to hear. I remembered last year's session was equally powerfully.
Be Kind: My mantra from Jewel's song is 'in the end only kindness matters.' I want to always choose the kind option for every action, every decision. At the end of the past few months, I'm at a loss to how I actually embody this. March was the same. I thoroughly remember being cranky but was I kind? Luckily for me, I'm always able to easily see how family and friends were kind to me.