I had a list of January goals to accomplish for optimizing my health, social, home and financial sectors. As is often the case, my results were a series of victories, defeats and meh. I hit all my training work outs but fell short on the yoga classes. I cut way back on the wine drinking but saw an uptick on feeding the sweet cravings. Dr. P put me on prescription-strength iron after flunking iron tests –4 times in three months. I hosted two in-home gatherings but spent many nights curled up solo with CNN and candy crush. Even though I donated five bags of clothes and stuff to Howard Brown and shredded two bags of documents from the early 2000s, I didn't get all my cleaning done. Cutting back on my wining and dining helped in the spending less plan but I had to buy a new dishwasher and my credit card was stolen.  Que sera sera!
I was more successful in my broader year goals that I set on my December birthday.
*Be a student of life: I finished 2.25 books.
At my mom's suggestion, I picked up Moral Combat by R. Marie Griffin about the church and the government's interference in American women's sexuality. The fact-based history reads like a text book. It's interesting but dull. I can't read it at night without snoozing by the third page. It's taking me some time to fully experience it. I will finish it in February.
I did finish two books through Audible. Although I'm not a great auditory learner, I gave listening to a book a try. I loved it!  Since I do a lot of walking and commuting, someone reading to me worked. First, I listened to Radical Candor by Kim Scott. Ms. Scott gave tangible nuggets of wisdom for managing staff.  She described 'ruinous empathy' as too much investment in people getting along, prioritizing nice over improvement and not soliciting criticism. Being a better manager starts with actively soliciting feedback and criticism from staff. It shows you want to know when you're wrong. It builds trust. Scott recommends laying your power down and working collaboratively. She stresses it's not about work-life balance but work-life integration. A good manager should encourage staff to bring their whole self to work. Scott gave great examples and concrete suggestions. Although I found her work philosophies brilliant, I didn't like her as a narrator. Her voice is akin to a smart yet dull teacher. I'd recommend the book but it's probably better reading Scott than listening to Scott.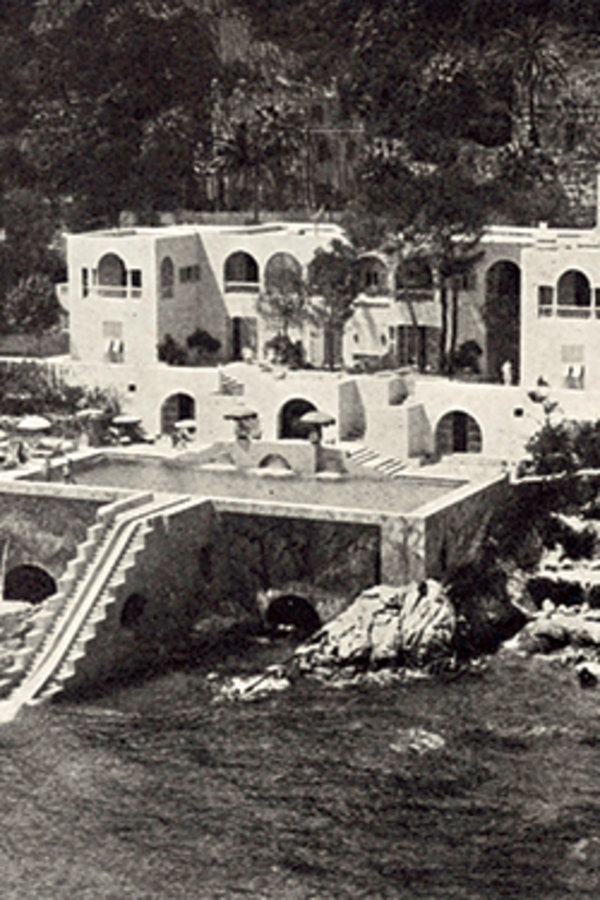 My best gal pal and renown Francophile, Jen, recommended The Riviera Set: Glitz, Glamour and the Hidden World of High Society  by Mary S. Lovell and narrated by the lovely British-accented Jill Rolls. Jen knows I enjoyed the Netflix series "The Crown" and gravitate towards the 1920s flapper and art deco era. This book could be a cool period piece movie or series. The Riviera Set revolves around Maxine Elliott. Maxine was a successful actress and businesswoman born in 1868. She lived a bold life with relationships with Winston Churchill, JP Morgan, Charlie Chaplin and other notable celebrities and royals. She built a luxurious le Chateau de l'Horizon on the French Riviera. The book continues after her death to talk about the next owner Prince Ali Khan and his escapades which included marrying Rita Hayworth and hanging out with Aristotle Onassis and the Kennedys. The book talks about the decadent lifestyle and fascinating history on the French Riviera. I was so enchanted that I then watched on YouTube The French Riviera: A History of Pictures Part 1 and Part 2 . The films tell about the artists that also flocked to the French coast and added to its historical significance and popularity.
*Be an advocate for vulnerable populations: I marched on January 20th. Really, it was more of a stand-around rally in Chicago. I was with my crew of 20ish peeps in a crowd of 300,000. We couldn't really hear or see the two hour program. Yet, we were part of the resistance protesting the current administration's persecution of marginalized populations. It was a hopeful day shared by like-minded people. I also participated in my second workshop on equity in the workforce. The presentation and discussion was about how leadership can support minorities and women in getting more opportunities. I was impressed to hear that local nonprofit, UCAN, had implemented equity practices and procedures for hiring employees and vendors. UCAN didn't choose the easier way to operate. They chose the right way to operate.
*Be kind:  To be honest, January was a cranky month for me. It was fricking cold. I gave some crappy situations too much energy. It's hard to be kind when it's cold and crappy outside and inside. I will work on being a kinder person in February. 🙂