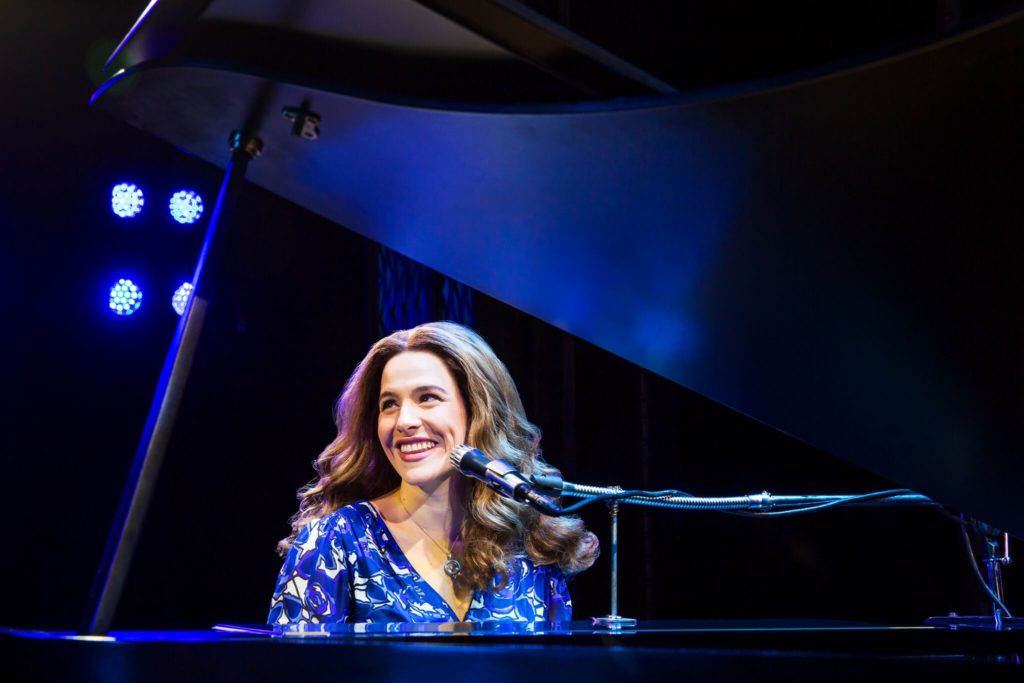 Broadway in Chicago and Producers Paul Blake and Sony/ATV Publishing present a limited eight-week engagement of BEAUTIFUL -THE CAROLE KING MUSICAL.
I love this show. When I saw it two years ago( My 2015 Review ), I was blown away by the depth of Carole King's impact on music. Aside from her own Grammy Award-winning albums, King was instrumental in composing songs in the '50s and '60s. This musical is the origin story of numerous hits produced by the competing songwriting teams of King and Gerry Goffin verses Barry Mann and Cynthia Weil. Playwright Douglas McGrath pens King's journey from obscurity to stardom. Her life is presented with uplifting humor and a powerhouse song list.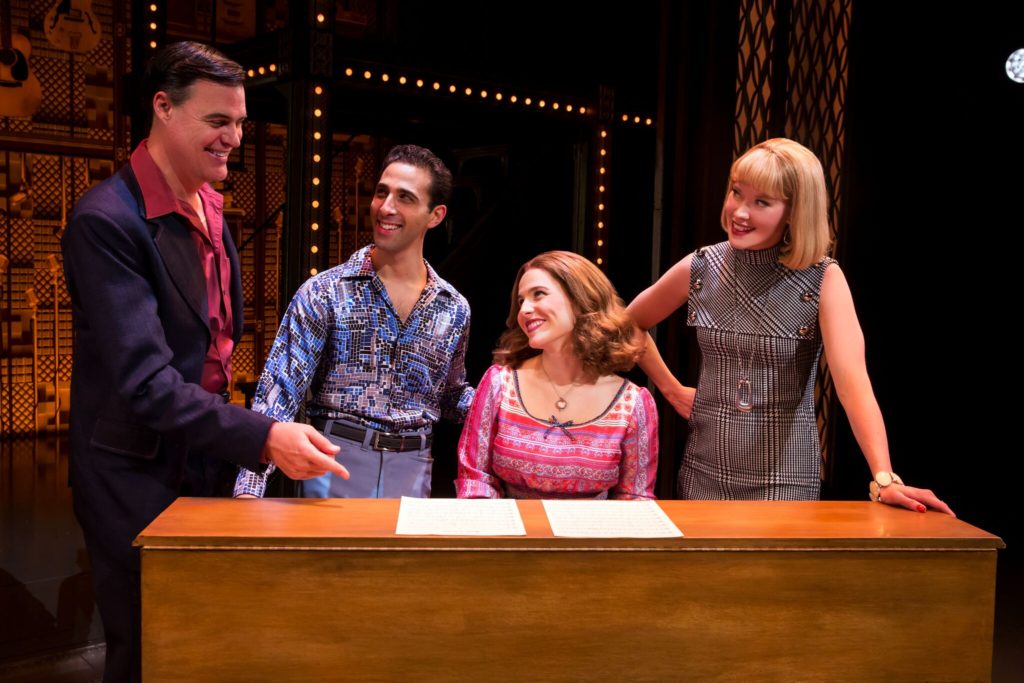 This time the bio-musical about legendary songstress Carole King is led by Chicago's own Sarah Bockel. Frequently on local stages like The Hypocrites and Haven Theatre, the noteworthy Bockel now stars in the Broadway touring musical. Before our eyes, the dynamic Bockel transforms from mousy housewife to soulful diva. Her rendition of King staples like It's too late and Beautiful are heart-stirring inspirations. Bockel belts them out as every-woman-anthems allowing Kings' relatable lyrics of heartache and empowerment to lull the audience into nostalgic awe. Bockel is supported by a solid ensemble, including; James Clow (Kirshner), Andrew Brewer (Gerry), Sarah Goeke (Cynthia) and Jacob Heimer (Barry).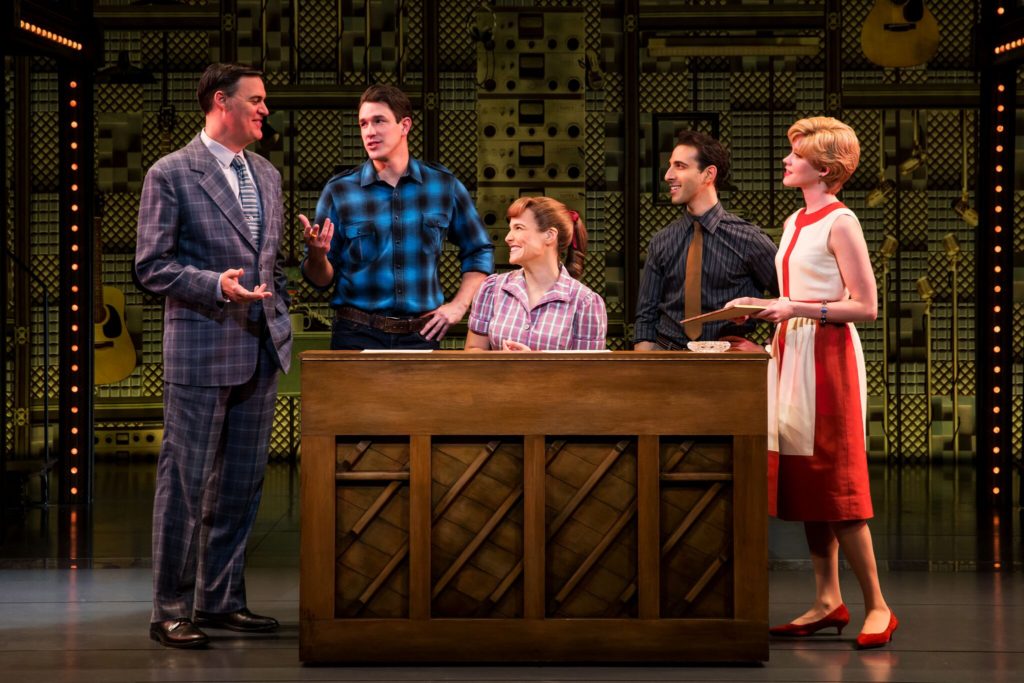 BEAUTIFUL -THE CAROLE KING STORY is still overwhelmingly beautiful a second time around. I woke up this morning with a smile on my face to show the world all the love in my heart. I highly recommend seeing this show for a first time, for a second time, or every time given the opportunity.
Running Time: Two hours and thirty minutes includes an intermission
At Cadillac Palace Theatre, 151 W. Randolph
Book by Douglas McGrath
Featuring songs written by Gerry Goffin/Carole King and Barry Mann/Cynthia Weil
Directed by Marc Bruni
Choreography by Josh Prince
Tuesdays at 7:30PM
Wednesdays at 2:00PM & 7:30PM
Thursdays at 7:30PM
Fridays at 7:30PM
Saturdays at 2:00PM & 8:00PM
Sundays at 2:00PM
*No matinee performance on Wednesday, Dec. 6
*Additional evening performance on Sunday, Dec.10
Thru January 28th
For more information, visit www.beautifulonbroadway.com
Photos by Matthew Murphy
For more information and reviews on Chicago theatre, visit Theater in Chicago.