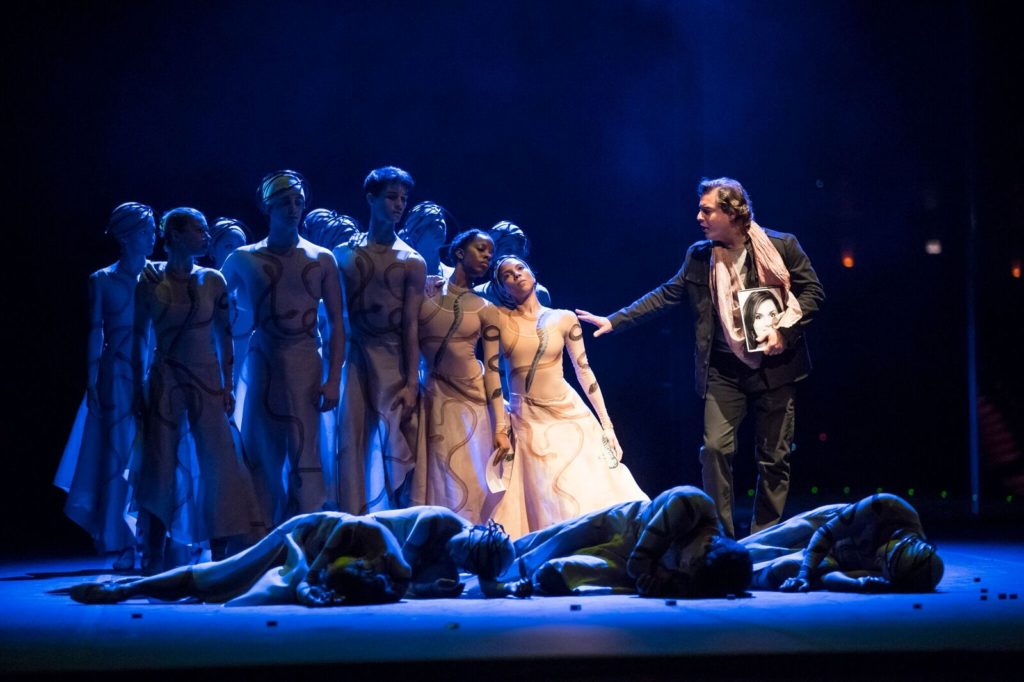 The Lyric Opera of Chicago presents Orphée et Eurydice .
The Lyric, in collaboration with The Joffrey Ballet, opens its 2017/2018 season with a visual and audio stunner. The 3 powerhouse principals [Dmitry Korchak (Orphée), Lauren Snouffer (Amour), Andriana Chuchman (Eurydice)], accompanied by 60 chorus and 47 orchestra members, fill the theatre with the soulful melodies of love lost and found and remembered. And the 43 Joffrey dancers fill the stage by creating this vivid, peaceful yet chaotic other world. Orphée et Eurydice becomes this tender and discernible illustration of 'until death do us part.'
Under the skillful baton of Conductor Harry Bickett, Christoph Willibald Gluck's musical composition lulls the audience to hell and back in the search for Orphée's wife. The  familiar Greek tale of a husband going to Hades to rescue his wife is reimagined. The production opens in a ballet studio. Korchak (Orphée) is a choreographer. Chuchman (Eurydice) is his prima ballerina wife. After they fight, she is killed in a car accident. A grieving Korchak bargains with Snouffer (Amour) to venture to Hades to resurrect his wife. Korchak and Snouffer's partnership leads us on this heart-tearing journey. Despite knowing death won't be cheated, I was especially consumed in the beautiful duet anguish of a frightened Chuchman and a protective Korchak. Their desire for/to comfort is palpable.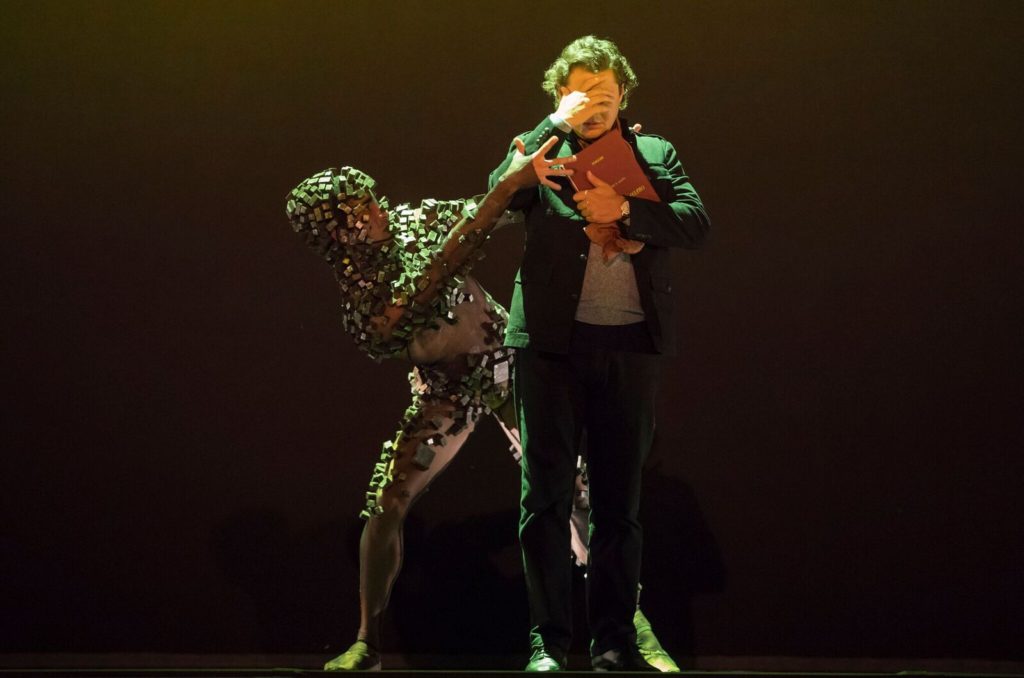 Even with this powerhouse trio of principals, the visual earns the primary focus. Director and Choreographer John Neumeier also serves as the set, costume and lighting designer. He uses every optical angle to tether the audience to the movement. Neumeier impressively uses multiple movable triangular scenic partitions. Dancers swirl the partitions around to reveal a homey cubby or a reflective glass or a cut-out window. As the dancers gracefully transition partitions at other angles, the audiences catches glimpses of real life – Bicket conducting the orchestra, of death- the inhabitants of Hades swallowing up Chuchman, of another dimension – Victoria Jaiani and Temur Suluashvili dancing as the mirrored reflection of Eurydice and Orphée. Neumeier also drapes his dancers in flowing garments enhancing the movement. In many sequences, the unified ensemble runs, glides, falls and rolls with captivating synchronicity. In other parts, they pair off in intimate match-ups. Each dance is personal yet amplified in number across the stage. Neumeier's ongoing aesthetic is exquisite.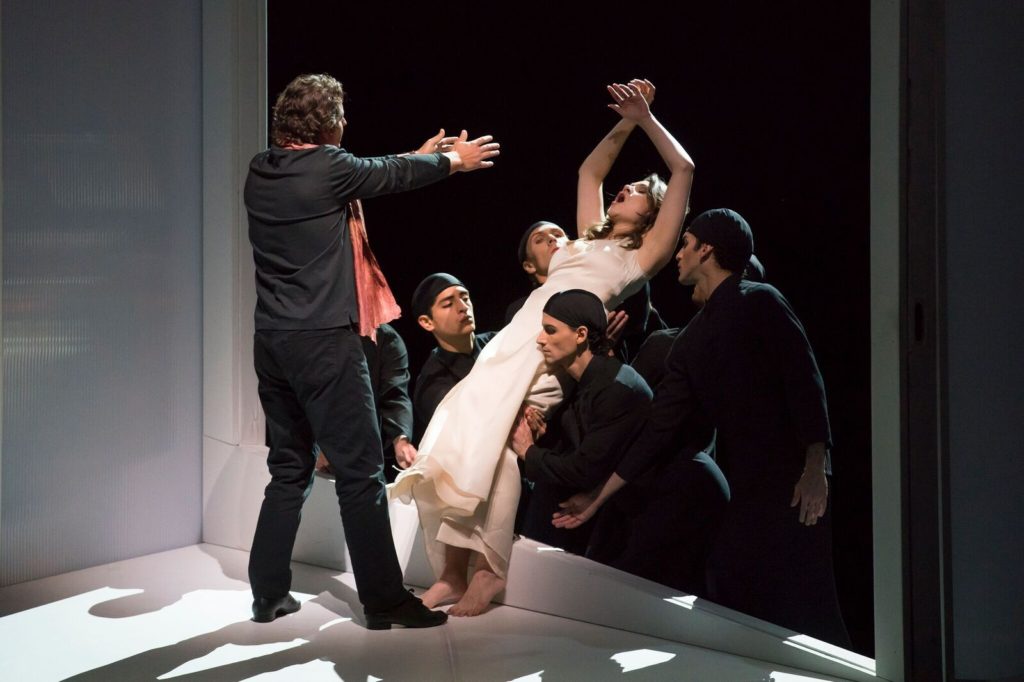 Orphée et Eurydice combines two Chicago theatrical treasures into one show. It sounds like Lyric. It looks like Joffrey. It weds the two together in a dynamic marriage to hell and back.
Running time is approximately two hours and 20 minutes, including intermission.
At Lyric Opera at the Civic Opera House, 20 N. Wacker
Composed by Christoph Willibald Gluck
Directed and choreographed by John Neumeier
Conducted by Harry Bicket
Performance dates for Orphée et Eurydice are Sept. 27, Oct. 6, and Oct. 9 at 7:30pm; and Oct. 1, 12 and 15 at 2pm.
For tickets and information call (312) 827-5600 or go to lyricopera.org/orphee.
For more information and reviews on Chicago theatre, visit Theater in Chicago.