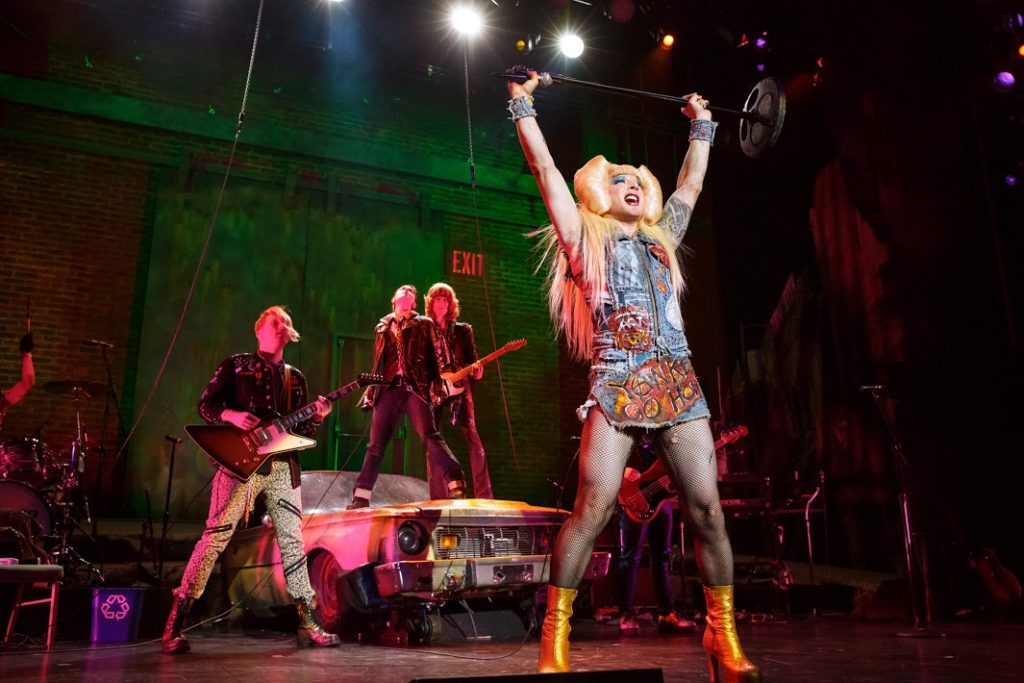 Broadway in Chicago presents HEDWIG AND THE ANGRY INCH for a limited two week engagement.
In 1998, the creative team of John Cameron Mitchell and Stephen Trask debuted a unique gender-bending, rock and roll, award-winning musical. Mitchell originated the role of Hedwig, a songstress mourning the loss of her now famous boyfriend.  The play-within-a-rock-and-roll-concert has Hedwig continually breaking from her musical numbers to share her story with the audience.  She describes her journey from sexual awakening as a pretty, young boy to boozy transgender gal in a trailer park. Her irreverent narration chronicles the intimate…every inch of them… details of her quest to find her other half.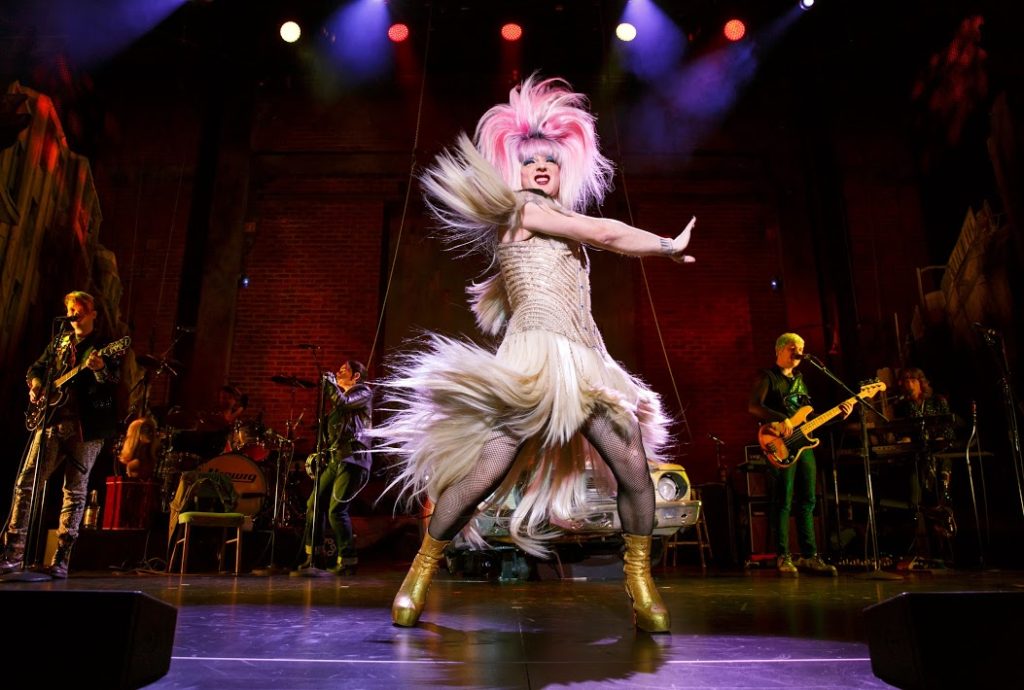 In this production, the dynamic Euan Morton (Hedwig) kicks ass in platformed boots.  Morton effortlessly goes from belting out a song to lamenting losing a lover to getting a makeshift blow-job from an audience member.  And he does it with full-on moxie. Morton perfectly finds the balance between damaged diva and rebellious victim.  We feel the vulnerability.  We see the resilience of a hard-working performer.  We hear the emotional angst in powerhouse singing. Whether it's the plucky resolve in "Wig in a Box" or the feisty anger in "Sugar Daddy", Morton tethers us to this unlikely transgender heroine. His transformation in "Wicked Little House" (Reprise) is absolutely haunting. As Hedwig's husband, Hannah Corneau (Yitzhak) supports the music and endures Hedwig's ridicule cloaked in invisibility until she breaks out in her own beautiful showstopper.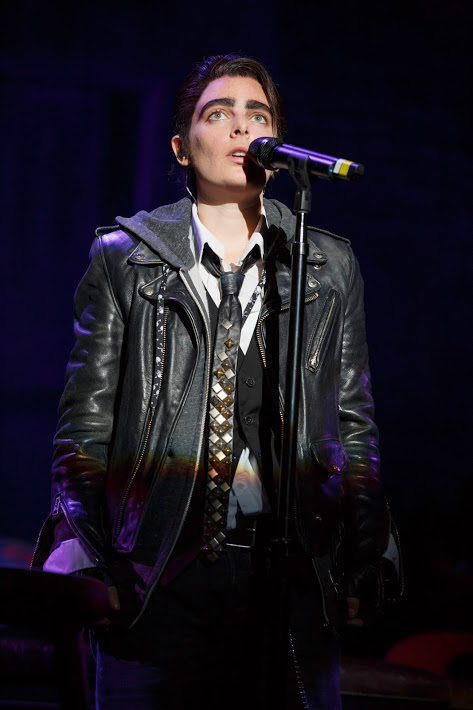 I had the good fortune to see Mitchell perform in the original production.  At the time, the wacky experience was surreal!  I was distracted by the story and the shtick. I later saw the movie and a stellar local production. HEDWIG AND THE ANGRY INCH is a musical to see over and over.  Each time, the story, the lyrics, the music, the performances bring out an undiscovered truth. It's like finding an unexpected treasure in a trailer packed to the rafters with wigs, cosmetics and secrets.  HEDWIG AND THE ANGRY INCH is a raunchy, soulful, good time!
Running Time: One hour and fifty minutes with no intermission
At Oriental Theatre, 24 W. Randolph
Book by John Cameron Mitchell
Music and lyrics by Stephen Trask
Directed by Michael Mayer
Tuesdays at 7:30 PM
Wednesdays at 7:30 PM (additional 2 PM matinee on Mar. 15)
Thursdays at 7:30 PM
Fridays at 7:30 PM
Saturdays at 2 PM and 8 PM
Sundays at 2 PM (additional 7:30 PM evening performance on Mar. 12)
Thru March 19th
Buy Tickets at the Broadway In Chicago Ticket Line at (800) 775-2000, all Ticketmaster retail locations and online at www.BroadwayInChicago.com.
For more information and reviews on Chicago theatre, visit Theater in Chicago.