After a direct 4 hour and 12 minute flight from Chicago to Vancouver, we (sister Jenny, niece Abby, and Abby's boyfriend Lucas) landed in a country where the place and the people are cool, clean and lovely.  We are staying in a 5 bedroom house in Richmond, a suburb of Vancouver. Our landlord met us with a zealous desire to please.  The house is fully loaded with everything from a hot tea maker to a variety of shampoos and gels in every bathroom. The dining room table was elaborately set.  I had to unset it and re-set it to feel more comfortable.  The only downside is it smells like cat piss.  We are burning candles whenever we are home to rid the house of the phantom smell.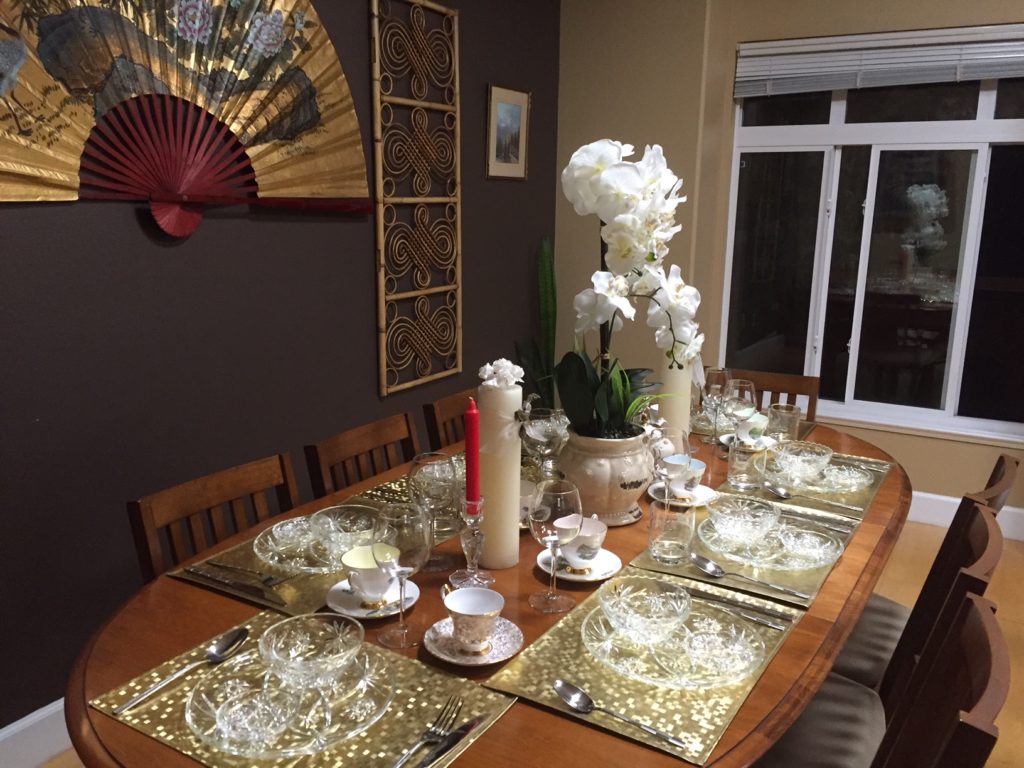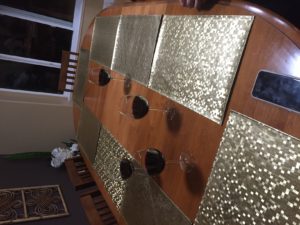 The house is located a couple blocks from Steveston Fisherman's Wharf.  The village is an adorable mix of coffee shops, bars and artisan stores. Fun fact:  they shot the show "Once Upon a Time" here. We ate lunch at the Blue Canoe.  I had this delicious salmon flatbread.  Fish options are plentiful and tasty.
After securing sundries for the household, we headed to Vancouver proper for a 'Hop On Hop Off' tour.  I love taking a bus tour of cities to get a feel for the environment. The tour started in Gastown.  In the 1960s, that area was known as skid row.  It's been rejuvenated to its historical neighborhood feel. Every fifteen minutes, the clocktower steams and whistles.
Having been up since 4am, we hopped on and stayed for 14 of the 22 stops.  It took us through the downtown area of massive glass skyscrapers side by side beautiful urban oasis. The city has gardens everywhere including on the roofs of buildings.  We drove through the very large Stanley Park with its beautiful forests, rose gardens, seaside and mountain views.  The lady statue in the water is a woman in a scuba outfit. The city has plenty of artistic expression including this bronze installation called "Ha Ha Ha."  It's the artist's self portraits of himself laughing.
When we finally did hop off, we landed on Grandville Island.  A vibrant area of restaurants, theatres and shops located underneath a bridge. The service here is outstanding.  People are so friendly.  They go out of their way to chat and help.  Vancouver knows how to make an excellent impression.