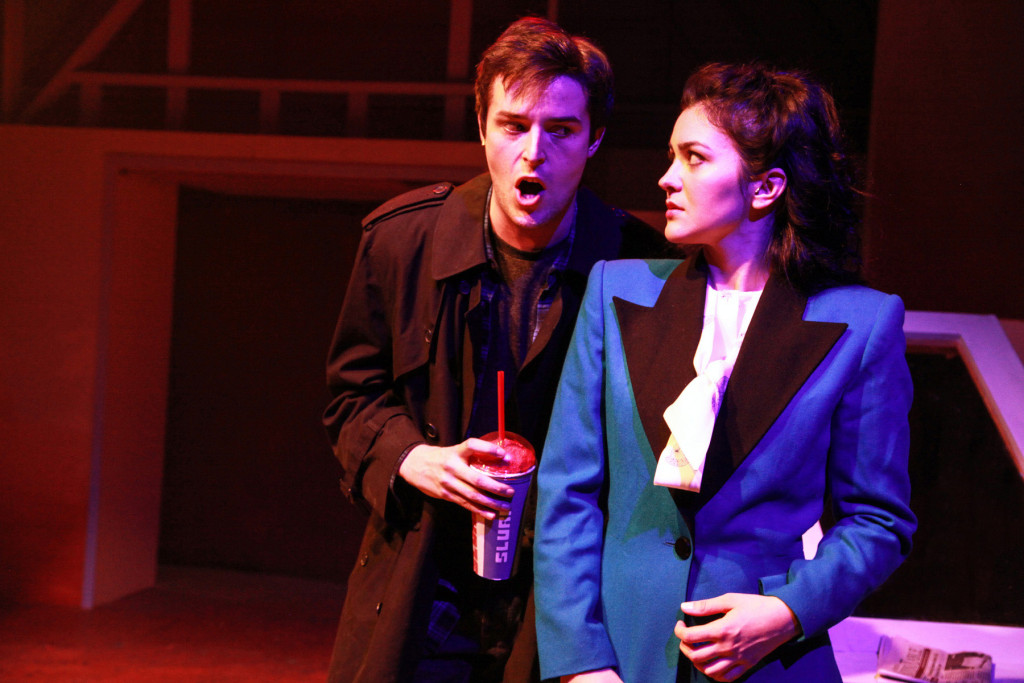 Kokandy Productions presents the Chicago Premiere of HEATHERS:  THE MUSICAL.
Before the "Mean Girls", there were the "Heathers."  The 1980s cult classic movie showcased a high school run by a trio of girls named Heather.  The creative team of Kevin Murphy and Laurence O'Keefe gave Daniel Waters' dark comedy a musical make over.  Murphy and O'Keefe (book, lyrics, music) resurrect the ultimate teen revenge flick with tunes and dance moves. HEATHERS:  THE MUSICAL is the perfect 80s movie flashback! It's "Pretty in Pink" meets "Breakfast Club" with a side of "Carrie" to the beat of a "Footloose" soundtrack.   
Kokandy Productions, a fairly new musical theatre company, has already established itself for producing unique musicals.  Their selections, "Loving Repeating", "Full Monty" and "Assassins" tend to be lesser known works to the general public. Their innovative choices also impressively assemble an array of high caliber singers. And it's not that other Chicago musical theatre companies aren't boasting with talent, it's just that I often find myself scrambling during a Kokandy intermission to determine who a performer is. They tend to cast less familiar yet first-class singers. HEATHERS continues the Kokandy tradition.  The show is distinct, harmonious fun.
Under the musical direction of Kory Danielson and choreography of Sawyer Smith, the songs steal focus. Beautiful and Candy Store launch the show with big bouncy musical numbers.   The lyrics have the naughty realism of high school angst.  It's all dicks and skanks and mythic bitches dealing with peer pressure in vibrant 80s blazers and big hair (Costume Designer Bob Kuhn).  In Beautiful, Courtney Mack introduces us to the school cliques.  Mack loosely narrates the show with ongoing soliloquies starting with 'Dear Diary.'  We experience Mack's quick rise to popularity followed by an equally swift descent to obscurity.  She laments the change in her resigned and hilarious Dead Girl Walking. The Heathers (Jacquelyne Jones, Haley Jane Schafer, Rochelle Therrien) kick ass in Candy Store.  The ladies are confidently cruel in laying down the rules.  Jones, in particular, is full-on icy diva whether belting out a song or stepping on an underling. She is great at being wickedly bad.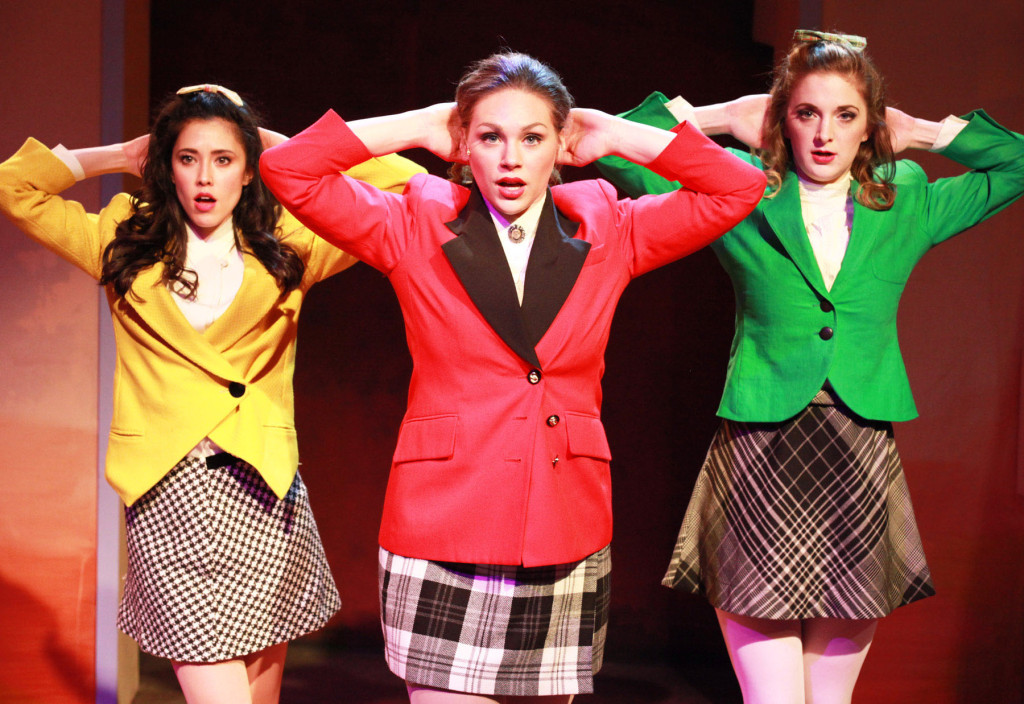 Mack and her troubled boyfriend JD (played by Chris Ballou) sing a haunting Seventeen.  The wistful duet has a bittersweet surrealism. After being bad, they conjure up all the innocent, youthful images of being 17. I find myself continuing to hum it in dreamy nostalgia.   
Director James Beaudry has a good time with this homicidal musical.  He orchestrates his talented cast to level up on the absurdity. Beaudry doesn't have them 'poke' fun at each other.  He has them 'clobber.'  Although ridiculing classmates leave tender, gaping wounds, Beaudry's healing powers provides a unified ending. 
HEATHERS: THE MUSICAL is a hysterical look at high school persecution.  Kokandy kills it! The laughs come easy!  Not only is it an over-the-top lampoon, it gets funnier the further I get away from my own high school days.       
Running Time:  Two hours and twenty-five minutes includes an intermission
At Theater Wit, 1229 W. Belmont
Based on the movie "Heathers" by Daniel Waters
Book, Lyrics and Music by Kevin Murphy and Laurence O'Keefe
Directed by James Beaudry
Music direction by Kory Danielson
Choreography by Sawyer Smith
Thursdays, Fridays, Saturdays at 8 pm
Sundays at 3 pm
Additional performances:  April 3rd at 7:30pm, April 6th at 8pm, April 16th and 23rd at 3pm
Thru April 24th
Tickets available at www.kokandyproductions.com
Photo by Emily Schwartz.
For more information and reviews on Chicago theatre, visit Theater in Chicago.